Guard Charged with Trying to Smuggle Meth-Filled Burrito into Prison
A corrections officer in Colorado is accused of trying to smuggle a drug-stuffed burrito into a Colorado prison.
Trevor Martineau, an officer with the Colorado Department of Corrections, was stopped on July 2 while entering the Buena Vista Correctional Facility, where he had worked since August 2018. Investigators with the Department of Corrections (DOC) had received a tip about Martineau's smuggling operation.
Once confronted, Martineau admitted he had drugs in his lunchbox.
Investigators "discovered a large burrito inside the Defendant's lunch box and observed a plastic baggie sticking out on (sic) end of the burrito."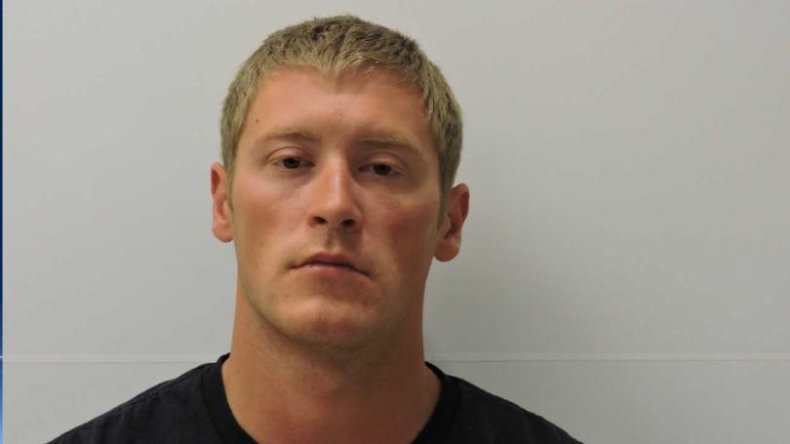 According to court documents, Martineau's burrito contained 91.4 grams of meth, 26.1 grams of heroin, 46 strips of suboxone, 10 strips of Buprenorphine Naloxone, 13 "individually wrapped suspected marijuana wax" and 6 small thumb drives.
Buprenorphine Naloxone is used to treat certain kinds of drug addiction, while suboxone is a prescription painkiller usually employed to address opiate addiction and withdrawal symptoms.
Martineau was reportedly given $1,000 for bringing the faux food into the prison, though it's not clear who paid him.
"I recently hired a new Inspector General, and I have tasked her and her team with the responsibility to aggressively pursue all criminal matters that occur inside the prison system, no matter the source," DOC director Dean Williams told NBC 9. "Our IG's Office helps us ensure our internal house is in order, and that our facilities are kept safe by rooting out any alleged illegal activity. I am very proud of the work our staff did to bring this case forward."
Martineau has been fired by the DOC and faces a variety of felony charges. He's due back in court next week.
In a strange bit of irony, a Southern California man was sentenced this week to 15 years in prison for possessing 14 pounds of "meth burritos."
Ricardo Renteria was pulled over for a traffic stop in Los Angeles in 2018 when cops discovered the burrito-shaped packages of meth, valued at about $40,000.
In 2014, a Florida woman was caught hiding small strips of suboxone on the back of the stamps she used to send her inmate boyfriend love letters with.
According to the arrest report, the woman used coded language included telling her beau to "go to the subway behind the food stamp office"—emphasizing the words "sub," "behind," and "stamp."