Drug Cartel Violence in Acapulco's Guerrero State Forces Mexicans to Take Up Arms and Implement Roadblocks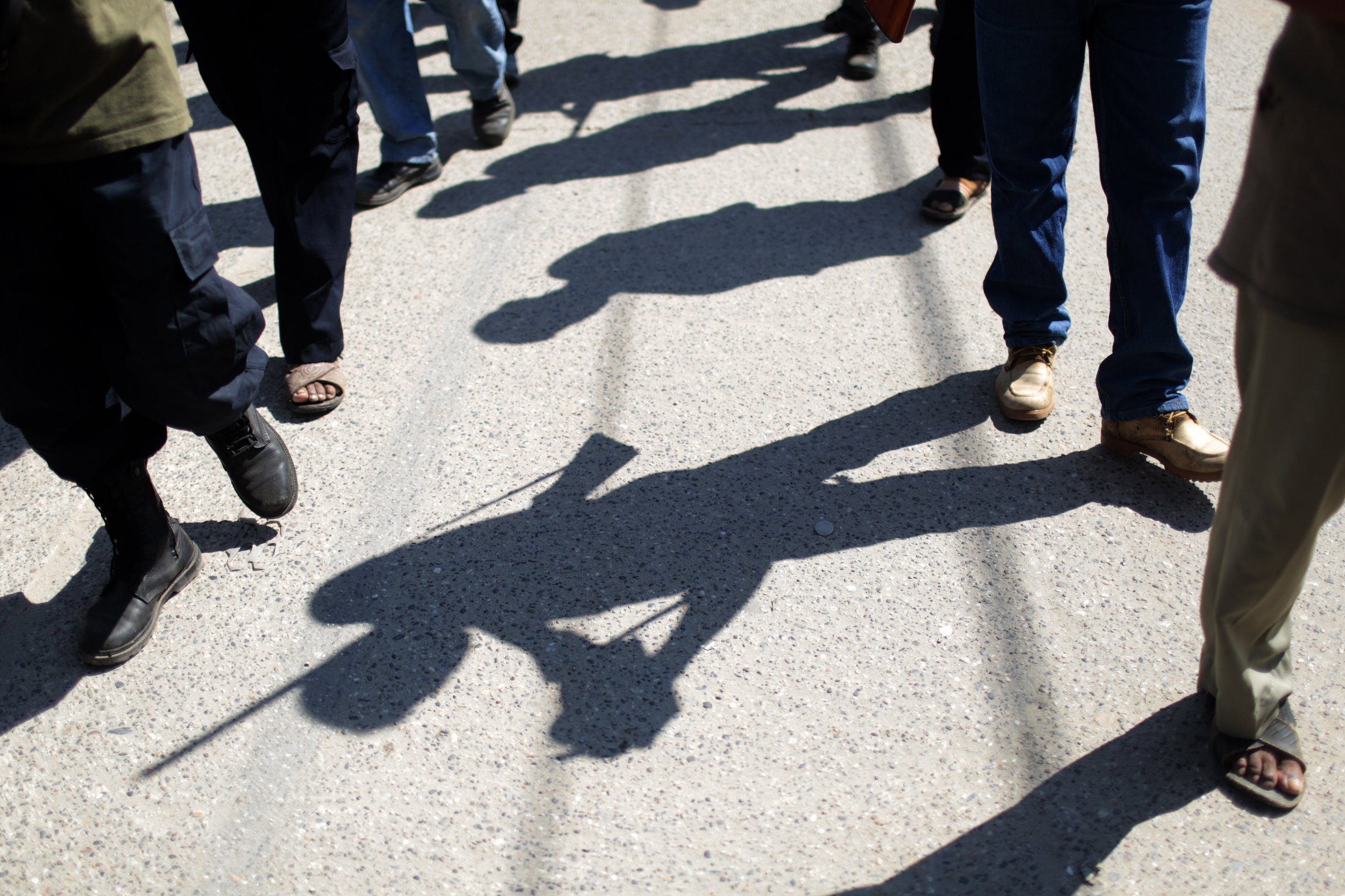 Citizens in Mexico's Guerrero state are so sick of violence in the region, they are taking up arms to protect themselves from drug cartels.
Men from 10 villages around Mezcala, a thriving area for gold mining north of the state capital of Chilpancingo, have created a new vigilante group to protect their families and the mines.
"So many kidnappings, so much extortion, we are tired; we have demanded support from the government," one of the vigilantes told Deutsche Welle. He added that the government is not listening to them, saying: "We want peace, and this is why we are taking arms today to defend our families."
In their first public action on Sunday, a group of 100 men dressed in white T-shirts emblazoned with the name "Community Police" set up a roadblock and a checkpoint on a road connecting the town of Iguala to the state capital of Chilpancingo, which then proceeds toward the popular tourist resort of Acapulco. The men covered their faces with baseball hats, sunglasses or bandanas and armed themselves with hunting rifles and shotguns, blocking the road for about an hour and a half.
Responding to the vigilantism, authorities said they sympathized with the self-defense group, according to local publication El Universal. A municipal spokesman, Roberto Alvarez, said vigilantes should remember they are operating outside the law and advocated for coordination with local authorities. However, he conceded that self-defense groups had emerged because of "the presence of criminal groups and the absence of a municipal preventive police that guarantees a constant presence which, we must note, is currently nonexistent."
The Guerrero state is the battleground for two rival drug cartels, the Guerreros Unidos and Los Rojos, who fight for control of drug trafficking routes and extort money from the mine owners.
The new vigilante group in Guerrero had already gained the support of another group that formed three weeks ago in the nearby municipality of Heliodoro Castillo, one of the country's centers of opium cultivation and production, according to Spanish newspaper El Pais.
Groups of armed civilians aren't a new phenomenon in Mexico, but they have grown in significance in recent years, with some self-defense groups counting as many as 7,000 members and scoring victories against the notorious Knights Templar cartel.
The decade-long fight against drug cartels in Mexico has turned the country into the world's second-deadliest conflict zone in 2016, according to a global survey of the International Institute for Strategic Studies; however, the Mexican government disputed the research.