Drug Cartels Steer the Flow of Migrants at Border; Can Biden Make Mexico Stop Them?
United States Border Patrol encountered over 158,500 people in the month of October. Though the U.S.-Mexico border spans almost 2,000 miles and is patrolled by nine individual sectors, almost 29 percent of these people showed up in one sector—the Rio Grande Valley.
While 29 percent may not seem like a significant figure, the next-busiest sector, Del Rio, encountered 17 percent of the total number of crossings. What makes the Rio Grande different from other sectors is that across U.S. soil, the Cártel del Golfo (CDG) reigns supreme, and that particular cartel stands as one of Mexico's top human smugglers.
In Nogales, Arizona, Mayor Arturo Garino has had a different experience. His city sits on a portion of the border under the power of the Sinaloa Cartel that was once led by Joaquin Guzman Loera "El Chapo." Armand Peschard, an expert on cartels and a senior associate with the Center for Strategic and International Studies, told Newsweek that, unlike CDG, Sinaloa does not conduct human smuggling.
Garino, who used to work in law enforcement, regularly deals with border authorities seizing massive amounts of drugs at his port of entry, a product of Sinaloa's focus. However, waves of migrants like those seen in Rio Grande have not been an issue, and he expects that has to do with the preferred interests of Nogales' neighboring cartel.
"Every day, this fentanyl, there's all kinds of drugs, heroin, cocaine, being busted at the border," Garino said. "These past two years (other border cities) have had issues with migrants, under both the Trump administration and with this administration, but they have not come to Nogales."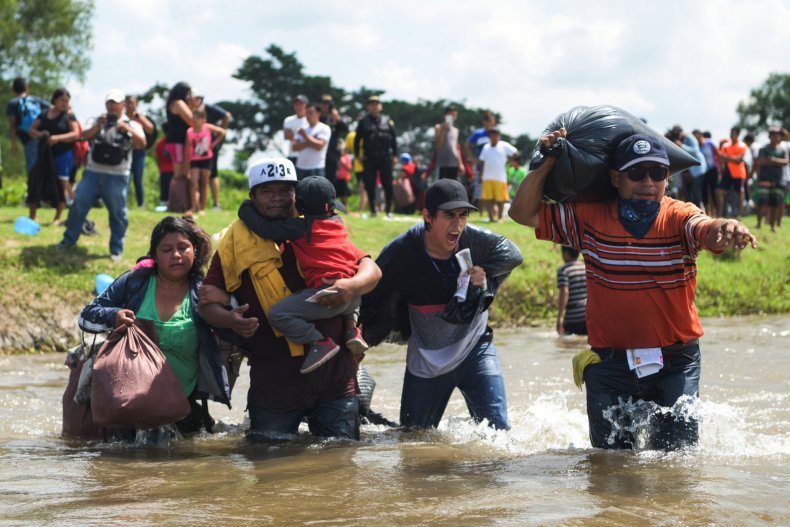 Dan Schneider, who researches drug trafficking organizations as a professor at American University, told Newsweek that the economic success of a cartel often stems from its ability to control territories and the illicit products that flow through these territories into the United States, whether that product be drugs or smuggled people. And when it comes to the actual flow of migrants across the border, the bulk of them are being brought over by smugglers.
A November report published jointly by the Migration Policy Institute (MPI), the United Nations World Food Programme (WFP), and the Civic Data Design Lab at the Massachusetts Institute of Technology (MIT) estimated that 55 percent of migrants hired a smuggler to reach their final destination. And it just so happens that the Border Patrol sectors that have witnessed the most migrant encounters sit across from territories controlled by cartels engaged in smuggling.
Part of the Del Rio sector sits across from territory run by the Cártel de Jalisco Nueva Generación (CJNG), which engages in human smuggling. The fourth-most overrun Border Patrol territory, the Tucson Sector, which encountered over 12 percent of October's crossings, is also under CJNG rule. The third-busiest sector, Yuma, which accounts for 14 percent of encounters, is under Sinaloa control. For financial year 2021 as a whole, the Rio Grande and Del Rio sectors were the only two to witness more than 250,000 migrants in 2021, the Pew Research Center reports.
With former U.S. ambassador to Mexico Christopher Landau estimating that drug cartels could control up to 40 percent of Mexico's territory, these multibillion dollar entities hold an extreme amount of power over movement in Mexico. Their tactics to remain in control of their region often invoke violence, particularly in the case of CJNG, and the MPI report states that most migrants view hiring a smuggler as a means of avoiding "serious safety concerns."
"A lethal level of violence has become the new normal in Mexico," Schneider told Newsweek. But beyond inflicting violence, he also said the cartels maintain advanced intelligence that can be useful for those attempting to cross: "These cartels have pretty good intelligence networks, and it could be, say they find out that CPB has all of a sudden devoted more resources to these certain crossings, then they can send people to other crossings."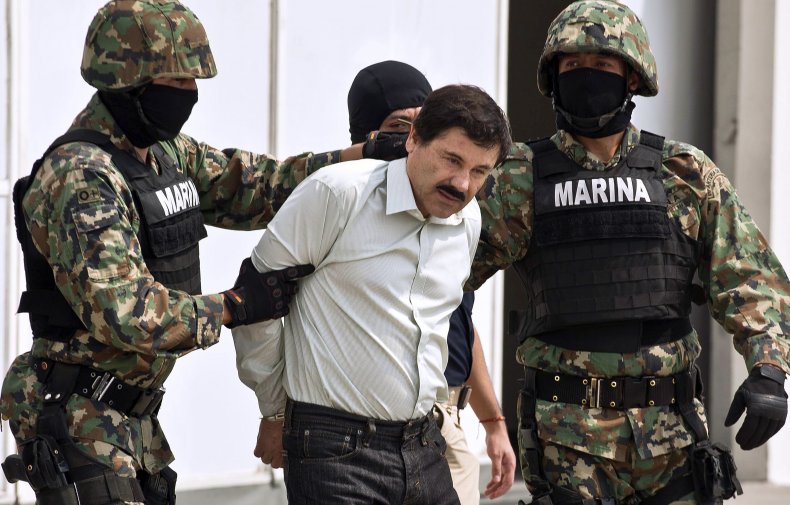 Despite the role these cartels play in the movement of migrants, the Biden administration has focused its efforts on eliminating the root causes that push people to migrate from their home countries and remain relatively quiet regarding cartels.
Peschard told Newsweek he was not aware of the Biden administration taking any major actions to curb the power of cartels, and he attributed this lack of action largely to the need for the president to respond carefully to the politics surrounding Mexico and the greater Central American region.
Mexican President Andrés Manuel López Obrador pushed Mexico's Chamber of Deputies to enact new regulations that require "foreign agents," including the U.S. Drug Enforcement Administration (DEA), to report all their shared information with the Mexican government and requires Mexican officials to get permission before meeting with these agents.
These regulations put the U.S. government "on its heels," Peschard said, especially as Mexico has strengthened its relationships with China, Venezuela and Cuba. Furthermore, Russia has bolstered its presence in Latin America, leaving the U.S. with less room to take punitive measures aimed at influencing policy.
These considerations, combined with the regulations placed on the DEA make dealing with Mexico's drug cartels a greater challenge, especially as the country remains under the leadership of Obrador.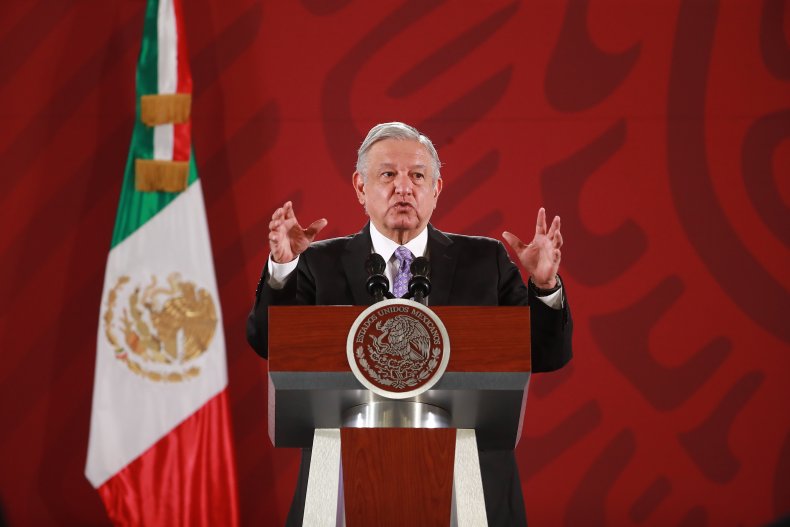 Obrador has visited and shaken the hand of El Chapo's mother. When critics condemned the visit, Obrador defended his actions, calling her a "respectable old lady." Furthermore, Obrador ordered the release of El Chapo's son from government detention in 2020 after Mexican military forces faced a barrage of Sinaloa gunmen after making the capture. These actions, Peschard said, show that the president is partial to the Sinaloa cartel.
Reuters reports that former President Donald Trump offered U.S. support in going after the cartels, only for Obrador to rebuff the offer. Obrador's government picked up a victory last month with the apprehension of Rosalinda González Valencia, wife of CJNG leader Nemesio "El Mencho" Oseguera, who was said to have been in charge of the group's finances.
When it comes to tackling the cartels, Obrador, who has been critical of President Joe Biden, may be focused on confronting Mexico's cartel issues on his own terms. America may continue to face waves of smuggled migrants while this happens, but Peschard stresses that acting carefully may be the Biden administration's best means of maintaining influence over the region.
"The U.S. government had much more latitude before in imposing any type of punitive measure, whether it's sanctions, as a way to encourage certain behavior or certain policies within respective governments in the region," Peschard told Newsweek. "Now, U.S. engagement has to be a lot more nuanced in order to continue to advance U.S. interests, while at the same time preventing the Lopez Obrador administration from drifting towards these other nations."
Newsweek has contacted the White House for comment.