Drug Companies Hold Enormous Sway Over Our Health Care | Opinion
If you haven't heard of members of the Sackler family, chances are you know someone who has been affected by their business. They founded the drug company Purdue Pharma and built a multibillion-dollar fortune by aggressively marketing the opioid painkiller OxyContin. Purdue is widely viewed to have fueled the early stages of the national overdose crisis that kills more than 80,000 Americans each year.
Recently, a bankruptcy case quietly made its way through federal court that will allow members of the Sackler family to skirt thousands of lawsuits nationwide and put off paying the $8.3 billion they owe Americans from a 2020 settlement. These lawsuits are critical to holding Purdue and other drugmakers accountable for misleading the public about the addictive potential of opioid painkillers.
What has been overlooked, however, is the perfectly legal and incredibly harmful marketing tactic that drug companies use to drive overprescribing. Purdue clearly broke the law when its executives knowingly downplayed the risks of opioids. Yet, drug companies like Purdue can legally spend billions of dollars annually marketing their medications directly to doctors to increase their prescribing. They usually do this by treating your doctor to a free meal or another gift. Through such marketing, drug companies hold enormous sway over your health care. If we want to avoid another drug crisis, policymakers must institute clear limits on drug company marketing to doctors.
Imagine this: You need treatment for depression. The standard of care is a well-studied, low-cost, generic medication called a selective serotonin reuptake inhibitor, or SSRI. But last month, your doctor was treated to lunch by a drug company. Your doctor decides to prescribe you the company's new, brand-name medication that is not an SSRI, which he learned about during the meal. Though the medication was effective in clinical trials, you have just been prescribed a less well-studied, higher cost drug with a different side effect profile—and a drug company has inserted itself into your patient-doctor relationship.
This kind of marketing occurs daily across the U.S. It happens for antidepressants and thousands of other products. Most notoriously, such marketing has increased opioid prescribing. Since 1999, prescription opioids have caused at least 232,000 overdose deaths, led to addiction in millions more and devastated entire communities across the U.S. Our research team found that when doctors receive marketing from opioid manufacturers, they write 9 percent more opioid prescriptions the following year.
A typical meal costs drug companies a mere $14, but the return on investment is enormous, perhaps 400 percent or more. In another study, our team confirmed that with little investment—and through perfectly legal marketing practices—drug companies likely had a widespread impact on doctors' opioid prescribing, potentially causing overdose deaths to rise.
How big of a problem is direct-to-physician marketing overall? According to ProPublica, drug companies spent $12 billion in 2018 marketing to more than 1 million doctors and 1,200 teaching hospitals—the very places where medical trainees are learning how to prescribe for the first time. In some cases, individual doctors received hundreds of free meals each year.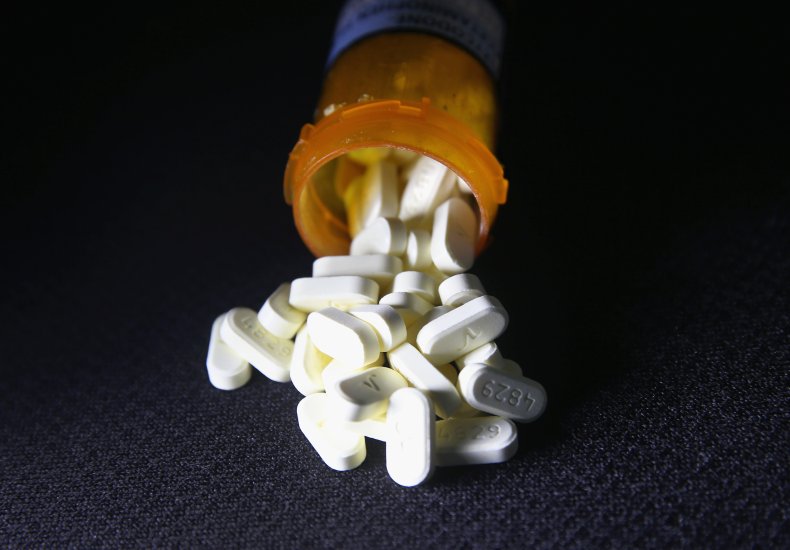 Congress should enact regulations to loosen the grip the pharmaceutical industry has on America's doctors. Well-intentioned state laws, like one finalized by New Jersey in 2019, place caps on the amount of marketing an individual physician can receive. If that cap is high ($10,000 annually in New Jersey), however, drug companies can continue to market through high-volume, low-cost meals while remaining far below the dollar-value limit. Regulations must cap the number of interactions a doctor can have with drug companies to prevent the cumulative influence pharma reps exert over repeated interactions.
The federal government should also exert stronger regulatory oversight over drug companies' marketing. Documents released from Insys Therapeutics, the maker of Subsys, a high-potency fentanyl spray, showed that the company provided kickbacks when doctors prescribed more of its product at higher doses. Massachusetts Attorney General Maura Healey argued that Purdue should be required to fully disclose its internal communications about OxyContin. Such disclosure and closer federal oversight would deter other companies that might otherwise replicate the marketing strategies of Insys or Purdue.
Policy change cannot come too soon. We may already be entering a new prescription drug crisis, this time involving stimulants. Use of attention-deficit/hyperactivity disorder medications like Adderall and Ritalin is soaring, and overdose deaths involving these and other stimulants are rising. Yet stimulant marketing by drug companies is widespread and continues unchecked. Our recent study showed that one in 18 U.S. doctors received stimulant marketing between 2014 and 2018.
Drug companies argue that they provide needed education for doctors. Continuing education is critical, but it should come from unbiased sources like professional societies and academic institutions. Companies also highlight that increased prescribing is good for conditions like depression that commonly go untreated. This may be true, but prescribing brand-name medications leads to enormous health-system and consumer out-of-pocket costs.
This has been a year in which the pharmaceutical industry received positive press for developing COVID vaccines in record time. As Purdue's bankruptcy case puts the focus back on the darker side of drug companies' marketing practices, the federal government should seize the moment and implement long-needed regulations to avert another prescription drug crisis and unnecessary overdose deaths.
Dr. Scott E. Hadland, MD, is the incoming head of adolescent medicine at Massachusetts General Hospital and Harvard Medical School.
Dr. Brandon D. L. Marshall, PhD, is an associate professor of epidemiology at the Brown University School of Public Health.
Their research team has studied the role of drug companies in driving opioid and stimulant prescribing.
The views expressed in this article are the writers' own.
Update (7/12/21, 3:33 PM EST): The "Sackler family" was updated to "members of the Sackler family" to refer to the specific owners and founders of Purdue Pharma and the lawsuits against them.