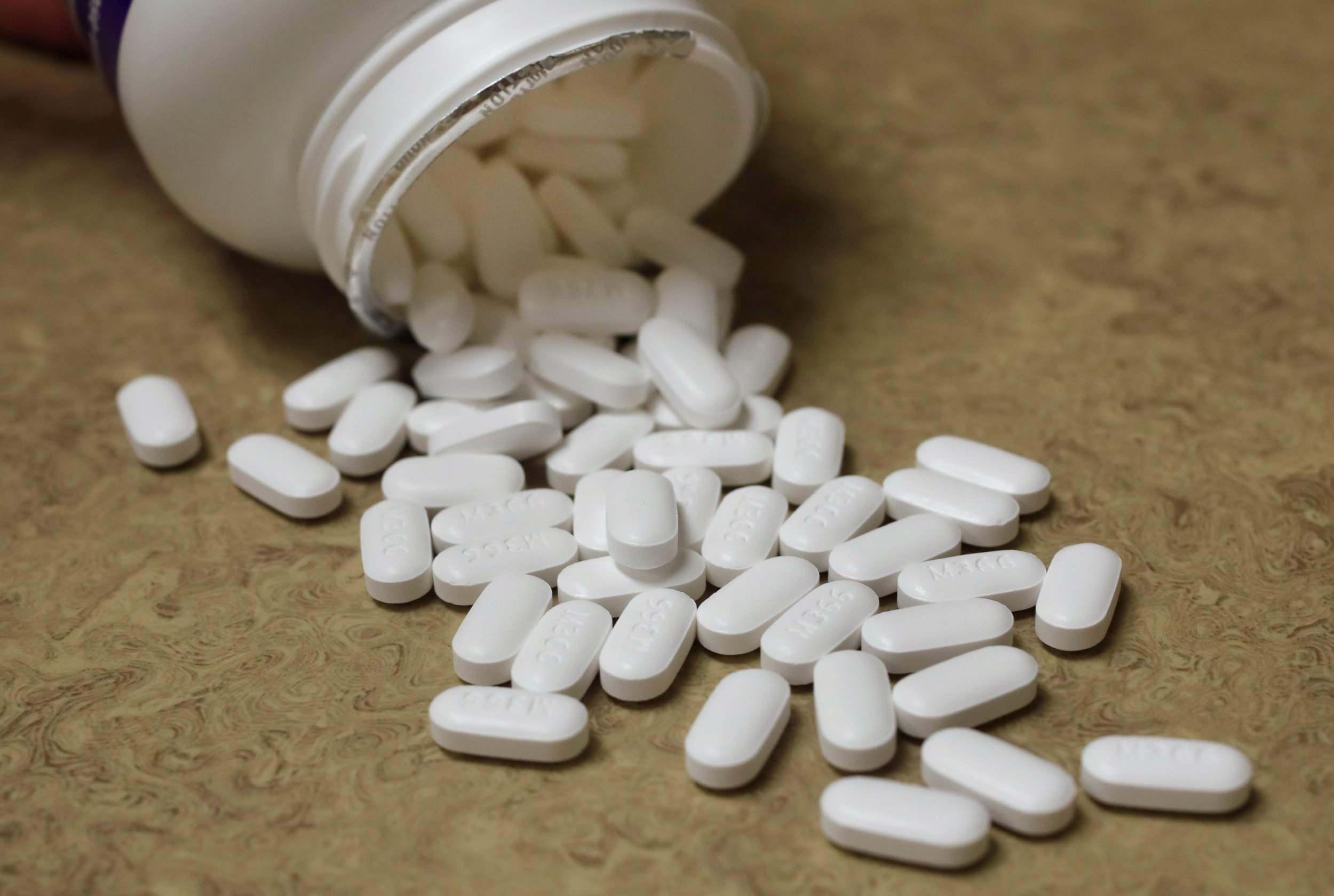 As President Donald Trump wields his executive power to roll back portions of Obamacare, a new lawsuit seeks to force his administration to detail why it delayed penalizing drug makers for overcharging for certain prescriptions.
The suit, filed Friday by the nonprofit watchdog group Democracy Forward and shared first with Newsweek, pushes the Office of Management and Budget for details about any role an ex-pharmaceutical lobbyist has played in blocking the anti-price gouging regulation.
The ex-lobbyist, Joseph Grogan, joined OMB as associate director of health programs after Trump took office. Previously, Grogan served as a top lobbyist for Gilead Sciences, the company that famously marketed Sovaldi, a hepatitis C treatment that cost patients $1,000 a day.
The president has decried drug costs as "outrageous," but his administration has put the brakes on the anti-gouging regulation, which would apply to companies that overcharge for drugs discounted under a federal program called 340B. The discount is geared toward hospitals and clinics that serve low-income patients.
Democracy Forward noted in a release that "after a seven-year rulemaking process, the rule was set to take effect until the Trump Administration's first delay on March 6, 2017—the very same week [Trump] appointed Grogan to run the White House's pharma policy."
The group also claims in the lawsuit that while Grogan lobbied on 340B issues as recently as April, he has not obtained the ethics waiver that clears presidential appointees to handle issues on which they previously represented industry interests.
In response to a Newsweek request for OMB comment on the lawsuit, filed in U.S. District Court for the District of Columbia, a representative said the office does not discuss pending litigation.
Delays in enacting the gouging penalties have been met with cheers from the pharmaceutical industry, which says the fines aren't necessary because drugmakers aren't scamming the 340B system.
A June report from Kaiser Health News showed Trump's "Drug Pricing and Innovation Working Group," led by Grogan, had discussed "pharma-friendly" policies that could actually increase how much Americans pay for drugs.
Democracy Forward's executive director, Anne Harkavy, a former Obama administration counsel, accused Trump of bailing out on his campaign vow "to protect Americans from exploitive pricing" of vital treatments.
"By allowing pharma to re-write their own rules," Harkavy said in a statement, "the Trump Administration is making it easier for drug makers to reap illegal profits by overcharging for life-saving drugs, setting the stage for another EpiPen price-gouging disaster."
In June, Democracy Forward submitted a Freedom of Information Act request "seeking to uncover the role Grogan has played in delaying the anti-price gouging rule," along with "the extent to which pharma executives have influenced the Trump Administration's policies on other critical patient protections."
The group said OMB didn't fulfill the request, which led to the lawsuit.