Under Trump, Drugs Are Pouring Across America's Border Like Never Before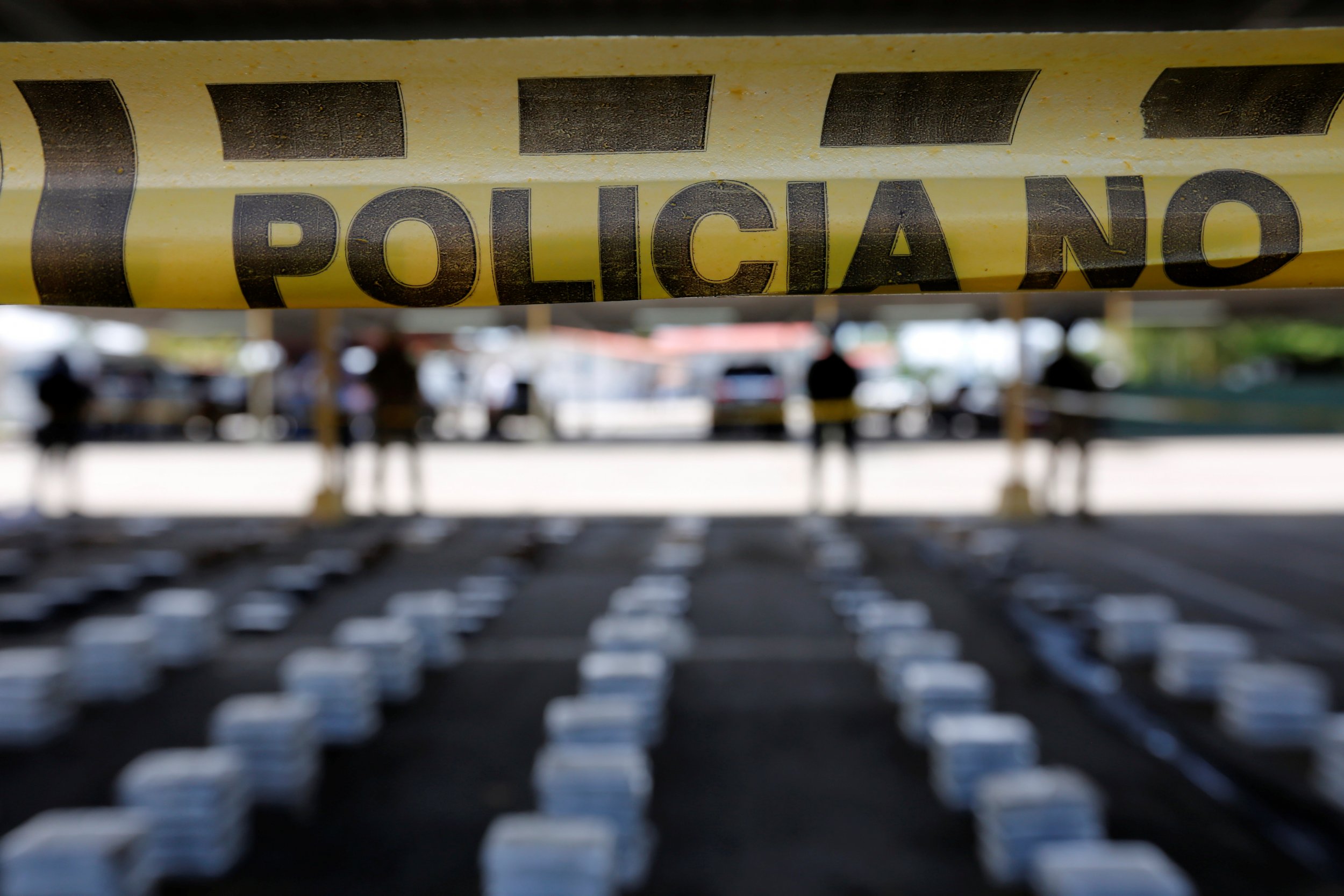 Drug traffickers are sending a deluge of illicit and prescription drugs across the border, a sign traffickers aren't intimidated by President Donald Trump's beefed-up border security.
Custom and Border Protection's Office of Field Operations confiscated a combined 101,951 pounds of cocaine, methamphetamine and Fentanyl this year—the most on record since 2012, according to drug seizure statistics.
Seizures of the potent opioid Fentanyl surged 116 percent from last year, when the Office of Field Operations intercepted 440 pounds compared to this year's 951 pounds, data shows.
Methamphetamine seizures swelled by nearly 17 percent from about 37,700 pounds last year to 44,000 pounds this year. Meanwhile, the seizure of cocaine rose 7.4 percent from about 52,800 pounds last year to 57,000 pounds this year.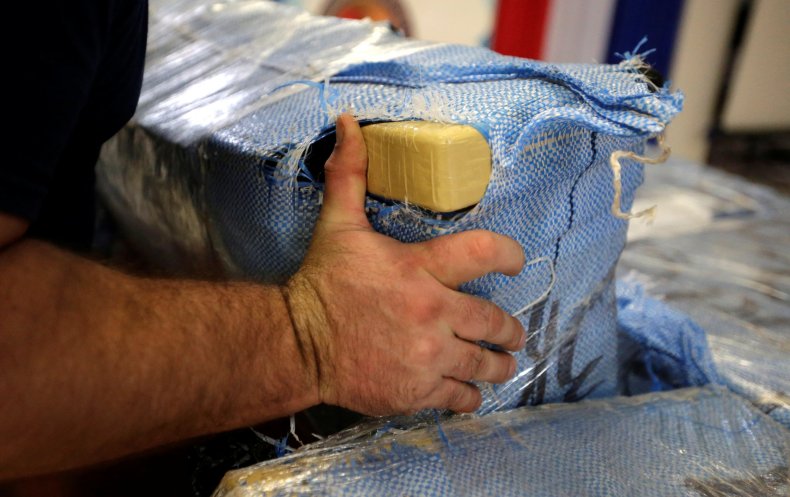 The seizures show Trump's tough talk and border crackdown has done little to deter traffickers from meeting the demand.
"El Chapo and the Mexican drug cartels use the border unimpeded like it was a vacuum cleaner, sucking drugs and death right into the U.S.," then-candidate Trump tweeted in July 2015.
Since his election, Trump has ramped up detention of undocumented immigrants, made more detention space, demanded a speed-up of deportation cases, declared the opioid crisis a health emergency and had prototypes of a U.S.-Mexico wall built.
Yet, traffickers are still trying to sneak their product across the border.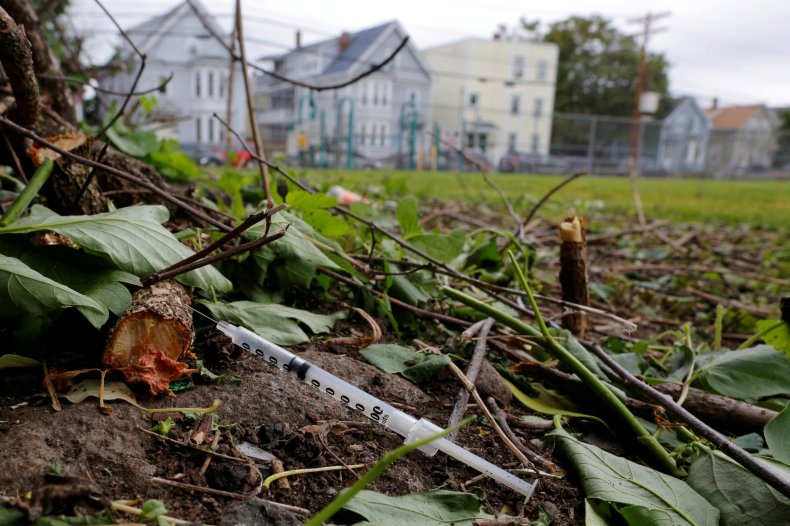 Fentanyl is primarily smuggled through mail and points of entry along the U.S.-Mexico border, Acting Customs and Border Protection Executive Assistant Commissioner for Operations Support Robert Perez told a Senate Committee on Homeland Security and Governmental Affairs this year.
"I expect that in fiscal year 2017, the numbers of seizures in the mail and express consignment environment (such as FedEx and UPS) will be much higher than they were last year," Perez said.
Immigration agents are equipped with Narcan, an anti-overdose medication, in case they come in contact with the deadly substance.
Fentanyl has increasingly been used to spike heroin to boost its potency in recent years. Up until 2016, Customs and Border Protection reported no seizures of the drug.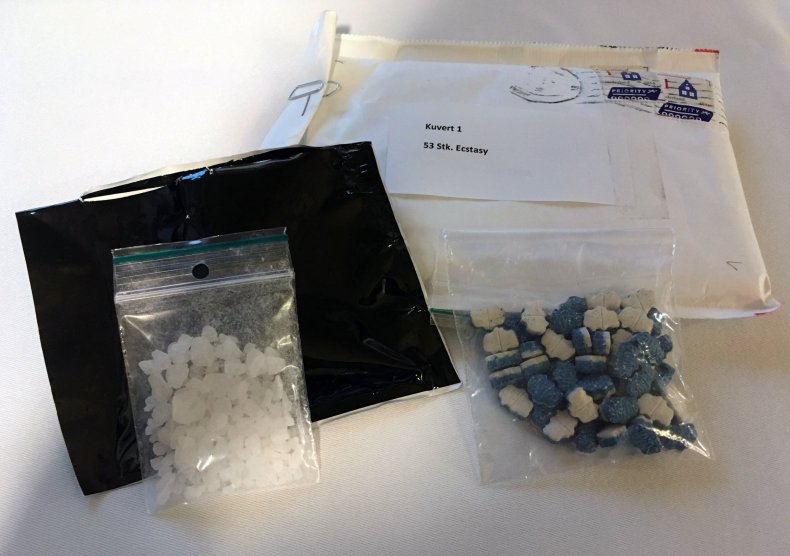 Experts say methamphetamine smuggling has spiked as home labs in the U.S. dwindle. About 90 percent of the synthetic drug is cooked in Mexico, The Washington Post reports.
"The days of the large-scale U.S. meth labs are pretty much gone, given how much the Mexicans have taken over production south of the border and distribution into the United States," Lawrence Payne, a DEA spokesman, told The Post. "Their product is far superior, cheaper and more pure."
And record cocaine seizures are indicative of a resurgence of the drug.
"There are troubling early signs that cocaine use and availability is on the rise in the United States for the first time in nearly a decade," the State Department noted in its annual report on the global narcotics trade.
About 90 percent of the cocaine for sale in the U.S. originates from Colombia, the report notes.