Drug Prices Rose in January, Prompting Inquiry From U.S. Lawmakers
A group of U.S. lawmakers questioned the president of Pharmaceutical Research and Manufacturers of America (PhRMA) regarding a "troubling" increase in drug prices.
The 13 lawmakers, including Senators Elizabeth Warren and Bernie Sanders, sent a letter to Stephen Ubl Tuesday, pressing the PhRMA president on the increases, citing a study by University of Minnesota professor Dr. Stephen Schondelmeyer that said 72 percent of the 100 top-selling drugs experienced price increases at the beginning of 2022. It follows a trend of prices for many Medicare drugs increasing above the rate of inflation, according to data from the Kaiser Family Foundation.
"The large, across-the-board price increases of popular, brand name prescription drugs appear to be an example of pharmaceutical companies taking advantage of their abusive market power to expand already large profits," the letter said.
Schondelmeyer's study showed 26 percent of brand-name drugs had higher prices this year, as well. The lawmakers' letter also referenced a study by the Johns Hopkins Drug Access and Affordability Initiative, which focused specifically on 20 drugs Medicare's Part D program spends the most on. It found prices for 16 of the 20 drugs were higher at the beginning of this year.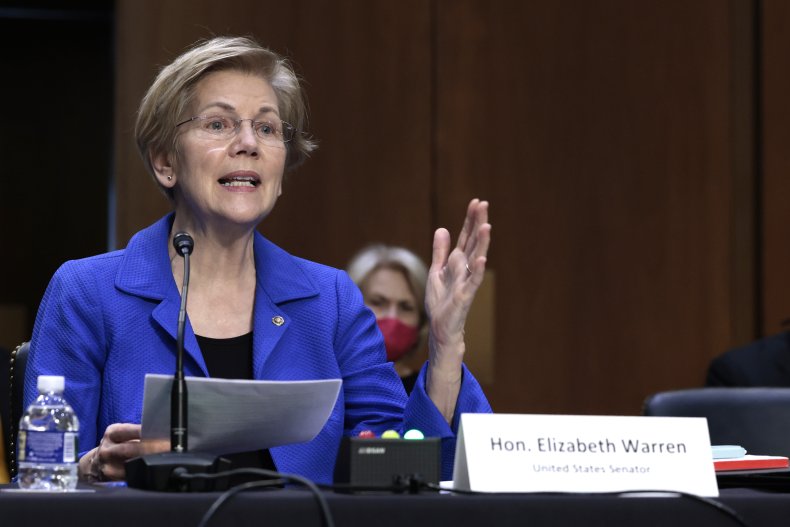 In 2020, the rise looked similar, according to the Kaiser Family Foundation, with 23 out of 25 Medicare Part D drugs and 16 out of 25 Part B drugs seeing price increases above the rate of inflation.
The letter specifically mentioned drugs such as Novo Nordisk's Victoza 2-Pak for type 2 diabetes treatment, which increased in price by 4.8 percent, as well as the AbbVie Humira Pen for rheumatoid arthritis and leukemia-treating Imbruvica, which both increased in price by 7 percent, Reuters reported. It also mentioned increases for Myers Squibb's and Pfizer's Ibrance, a breast cancer drug, and Pfizer's Eliquis, a blood clot preventer, increasing by 6 percent and 6.9 percent, respectively.
The lawmakers asked in the letter that PhRMA explain these price increases and show documentation of the research costs and how much money the drugs have brought in.
In a statement sent to Newsweek, PhRMA spokesperson Brian Newell said the letter's "myopic focus" on the price of medicine ignores other issues the lawmakers could be addressing, such as "abusive insurance practices that force patients to pay the full cost of medicines" while "middlemen pocket record rebates and discounts from drugmakers."
"We have said repeatedly that we're eager to work with lawmakers on lowering what patients have to pay for life-saving medicines but cherry-picking data and ignoring the larger problems that exist in our health care system won't provide meaningful relief," he said.
Newell also cited data from the Bureau of Labor Statistics that says prescription drug prices only grew 1.3 percent over the past year.
"We are reviewing the letter and look forward to providing a response that addresses the concerns and misinformation it raises," he added.
This is not the first time that lawmakers like Warren and Sanders have put this kind of pressure on PhRMA. In June of last year, several Democratic senators sent a letter to the pharmaceutical group to provide more information on its spending on lobbying against a waiver that would allow lower-income countries to manufacture their own COVID-19 vaccines.
Schondelmeyer did not immediately respond to Newsweek's requests for comment.
Update 03/01/22, 5:30 p.m. ET: This story was updated to add a statement from PhRMA.
Update 03/01/22, 4:30 p.m. ET: This story was updated to add more information.