Drug-Resistant 'Super Bacteria' Reportedly Found in Rio's Olympic Waters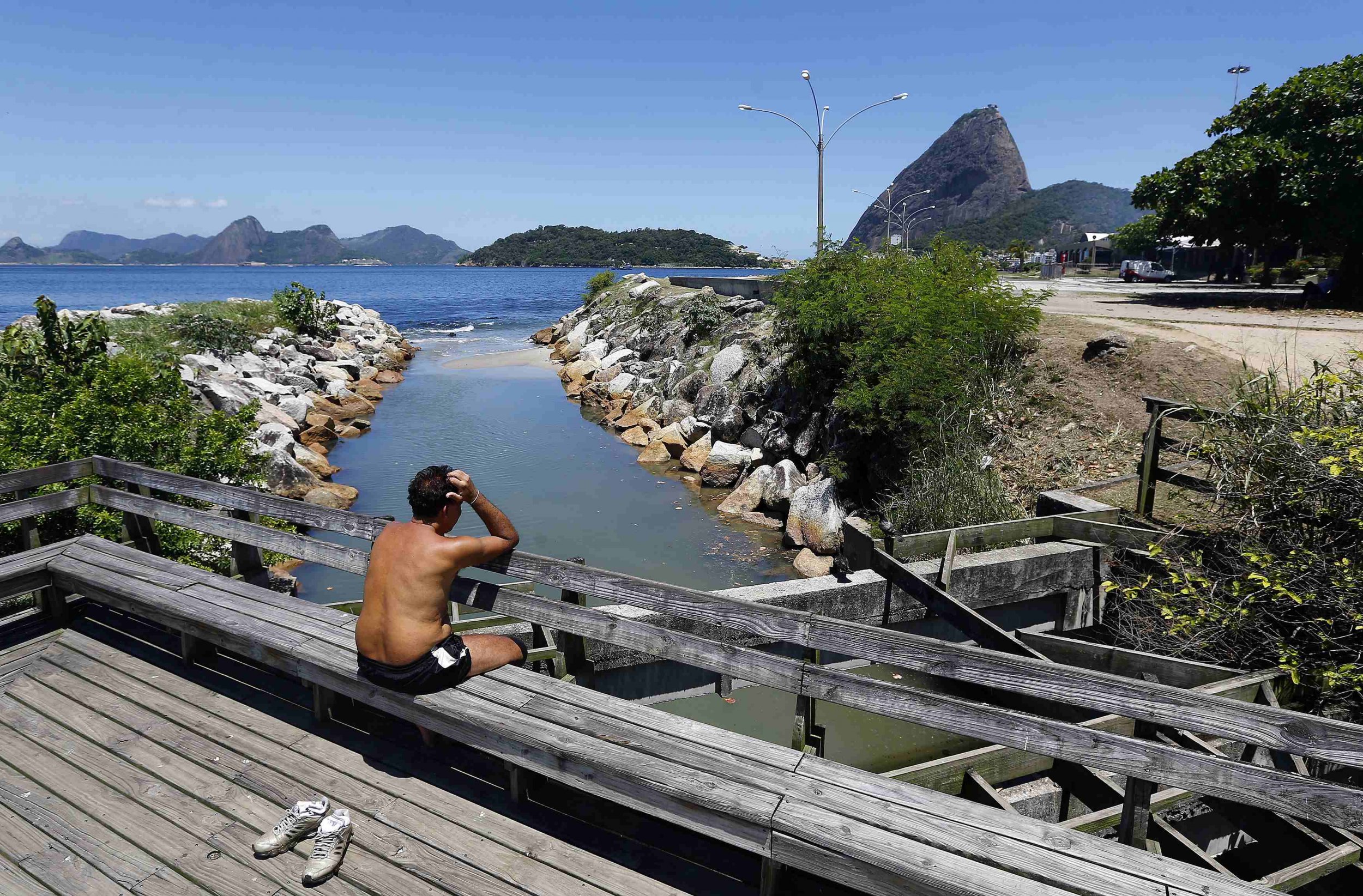 Windsurfers and sailors beware: Drug-resistant "super bacteria" have been found by researchers in the same waters off Rio de Janeiro where many water-sports events are scheduled to take place during the Summer Olympic Games in July 2016.
Researchers at Brazil's Oswaldo Cruz Foundation, a scientific research center, discovered the bacteria in samples collected from three locations, including Rio's Flamengo Beach, popular among swimmers, and the Rio Carioca, a river that runs into the Guanabara Bay, where sailing and windsurfing events will take place, Reuters reports.
Rio's residents have been told to exercise caution when swimming off Flamengo Beach, another area studied by researchers that is "frequently declared unfit for swimming," the BBC reports, although most people ignore the warning.
The bacteria, which can cause urinary, gastrointestinal and pulmonary infections, are usually found in hospital waste and produce KPC, an enzyme resistant to antibiotics, according to the BBC. Nearly 70 percent of sewage in Rio, the host city of the 2016 Olympics with a population of 12 million, ends up in in Guanabara Bay, raw and untreated, the BBC reports.
Reuters quotes sailors who visited Guanabara Bay for Olympic test events as describing the waters as "filthy."
As part of their Olympic bid, Rio agreed to clean Guanabara Bay by up to 80 percent, although the city's Mayor Eduardo Paes has said that target would not be met.
"I am sorry that we did not use the games to get Guanabara Bay completely clean," Paes said in June.
Ana Paula D'Alincourt Carvalho Assef, coordinator of the study, said the bacteria has potential to cause infections the could result in hospitalization. So far, there have been no recorded infections from the contaminated waters.
The International Olympic Committee has not yet responded to a request for comment from Newsweek.
"Since the super-bacteria are resistant to the most modern medications, doctors need to rely on drugs that are rarely used because they are toxic to the organism," she told the Associated Press.