Long Drug-Smuggling Tunnel Discovered Beneath California-Mexico Border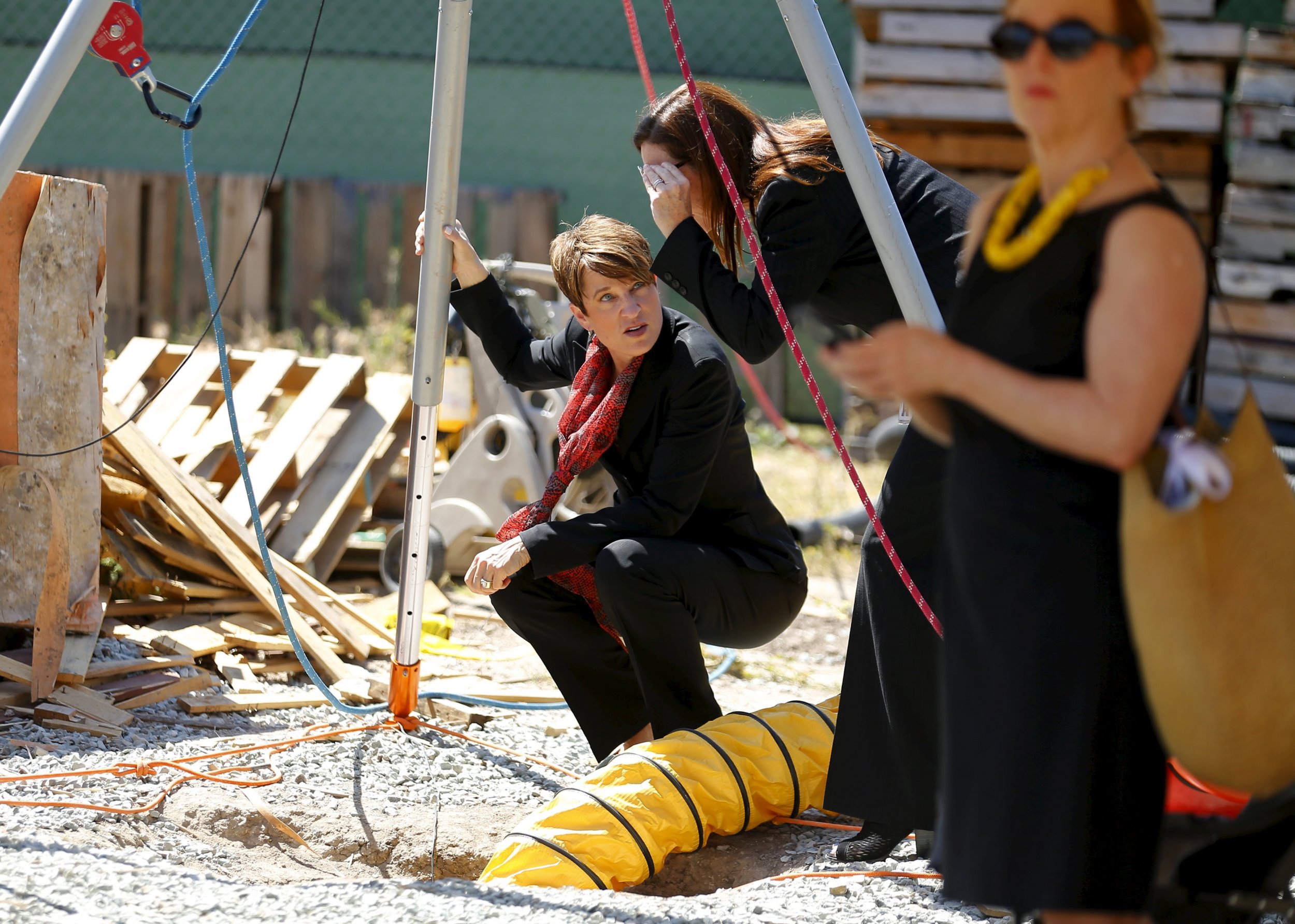 After one of the longest cross-border tunnels between Mexico and the U.S. was discovered near San Diego earlier this month, several tons of cocaine and marijuana were seized, officials said on Wednesday.
The 2,622-foot-long tunnel started under a house in Tijuana, Mexico and ran to an industrial lot in Otay Mesa, around 20 miles southeast of San Diego, which was advertised as being part of a wooden pallet business, the Associated Press reports. The tunnel was about three feet wide and had rail and lighting systems and ventilation. The tunnel's exit in the U.S. was a three-foot-diameter hole that was sometimes covered by a large dumpster.
The Tijuana house where the tunnel originated was equipped with a "sophisticated" elevator large enough for eight people, according to the Justice Department. The tunnel is believed to be the longest discovered along the California-Mexico border.
Authorities seized 2,242 pounds of cocaine—at $22 million, the largest cocaine seizure associated with a Southern California tunnel—and 14,030 pounds of marijuana after discovering the tunnel. Laura Duffy, U.S. attorney for the Southern District of California, said on Wednesday that the tunnel was unusual because it was used for cocaine in addition to marijuana.
"On the surface, few would ever suspect that traffickers were moving multi-ton quantities of cocaine and marijuana worth tens of millions of dollars in such an unassuming way, through this rabbit hole in the ground, in full view of the world around it," Duffy said in a statement.
Six people were arrested in San Diego on Friday on various drug trafficking and smuggling charges, including conspiracy to import and distribute cocaine and conspiracy to use a border tunnel. The tunnel is the 13th structure discovered along the California border since 2006, according to the Justice Department.
More than 75 cross-border smuggling tunnels have been discovered in the past five years, the majority of them in California and Arizona.
"This case is a strong reminder of the vulnerabilities that exist along the Southwest border," Hunter Davis, director of air operations for Customs and Border Protection, Air and Marine Operations, said in a statement. "Drug trafficking organizations continue to jeopardize our National Security in exchange for profit."