Drugmakers Aren't Apologizing for Opioid Crisis Because 'a Lot of What They Did Was Totally Legal': Law Professor
Drug companies are starting to settle thousands of civil suits across the U.S. for their role in the opioid epidemic. Their regulatory and marketing practices allowed millions of pills to slip into illegal markets and encouraged physicians to prescribe the painkillers in mass quantities, according to plaintiffs. Meanwhile, people developed substance use disorders by the millions and overdosed by the hundreds of thousands.
But that's not the whole story, according to Leo Beletsky, a professor of law and health sciences at the Northeastern University School of Law. While the companies who made, marketed and distributed the drugs engaged in "plenty of wrongdoing," the narrative that drug companies are solely to blame absolves the regulators whose job it was to, well, regulate.
"Overall, I don't think they're really much to blame at all," Beletsky said in an interview with Newsweek. "Of course, there are individual people who clearly did illegal and unethical things, but that's not where the tens of thousands of deaths are coming from."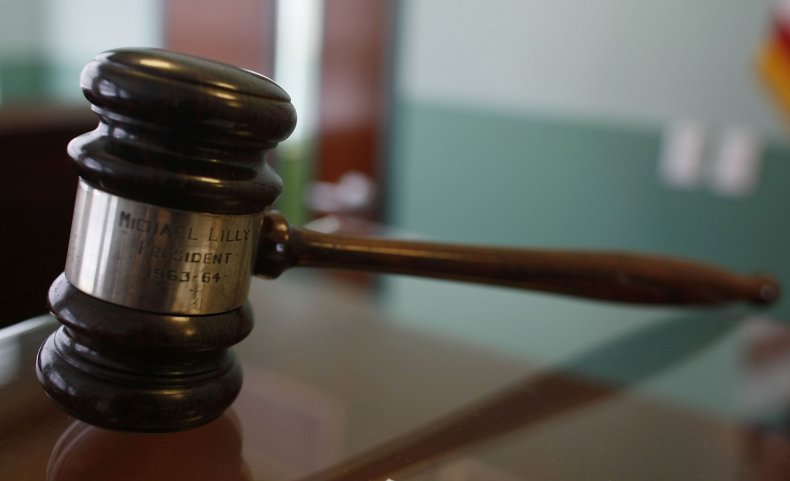 That's part of why drug companies haven't admitted to any wrongdoing despite billions of dollars' worth of settlements.
Most recently, McKesson, AmerisourceBergen and Cardinal Health agreed to pay two Ohio counties $215 million but said in a joint statement that they "strongly disputed the allegations." Also, admitting fault reduces the amount of effort it would take plaintiffs to prove liability in future cases, according to Beletsky.
Still, Beletsky, one of nation's pre-eminent experts on North America's opioid crisis, is no fan of the pharmaceutical industry, which he said repeatedly overstates the evidence for their products' efficacy across a range of ailments.
Most clinical trials are funded by pharmaceutical companies with enormous financial stakes in the products being evaluated, which can result in bias and more publicity for the drugs, according to articles published in The Pharmaceutical Journal and The BMJ, formerly the British Medical Journal.
In 2010, multibillion-dollar drugmaker GlaxoSmithKline didn't report that its diabetes drug Avandia caused serious heart problems. In 2008, the Food and Drug Administration issued warning letters to five major manufacturers that overstated the efficacy of their attention deficit hyperactivity disorder drugs. Earlier this month, the FDA again told cannabidiol drug producers to stop claiming their products cure teething, earaches, ADHD and Alzheimer's disease.
Illegal practices such as these are "par for the course" in the pharmaceutical industry, while regulators lack the resources, wherewithal and sometimes authority to hold the companies to account, according to Beletsky.
"The accepted wisdom is basically these evil drug companies went out and hoodwinked everyone into believing these drugs were not addictive," he said. "That narrative is b*******. There's definitely a lot of wrongdoing these drug companies got involved in, but a lot of what they did was actually totally legal."
The U.S. Department of Justice recently released a scathing report about the Drug Enforcement Administration's handling of the opioid crisis. While overdoses skyrocketed, the DEA allowed a 400 percent increase in opioid production, failed to obtain enough data on illegal trafficking of the pills and neglected to develop a comprehensive plan to slow overdoses in the U.S.
In 2016, The Washington Post reported that the DEA, which is supposed to make sure legally produced drugs don't enter illegal markets, pursued "aggressive" civil enforcement against wholesalers suspected of pumping drugs into corrupt "pill mills." But officials told the Post their efforts met resistance from higher-ups in the Justice Department who were heavily lobbied by the wholesalers.
"There's no question that the pharmaceutical industry is being scapegoated for something where there's plenty of blame to go around," Beletsky said. "The lion's share of that blame lands with our drug laws and the agencies that enforce those drug laws."
In a statement to Newsweek earlier this month, a DEA spokesperson said the agency has taken away 900 drug licenses annually and won more than $250 million in civil penalties from some of the nation's largest drug distributors. The DEA has also cut opioid production for three years in a row and seen a "precipitous decline" in the number of prescriptions since 2017, according to the statement.
The delay may have sent people with substance-use disorders into the black market, according to Beletsky. "If you have shiploads [of pills] going into a community year after year, what you end up doing is pushing a whole lot of people towards the black market, and that's what the DEA has complicitly done."
At the same time that doctors are more reluctant than ever to give patients opioid subscriptions, a recent study led by the Boston Medical Center found the vast majority of overdoses in their Massachusetts sample were caused by heroin and illicitly made fentanyl. Meanwhile, fewer people had active prescriptions to opioids the closer they got to their overdose date.
"Once the prescriptions weren't available, people started using street supply. And once that became more difficult, they shifted to other options," including methamphetamine and cocaine, Beletsky said.
Trying to go after one particular drug "without assessing the underlying issues basically creates this whack-a-mole game that honestly we've been playing for many decades," he added.