American Man in Germany Punched for Nazi Salute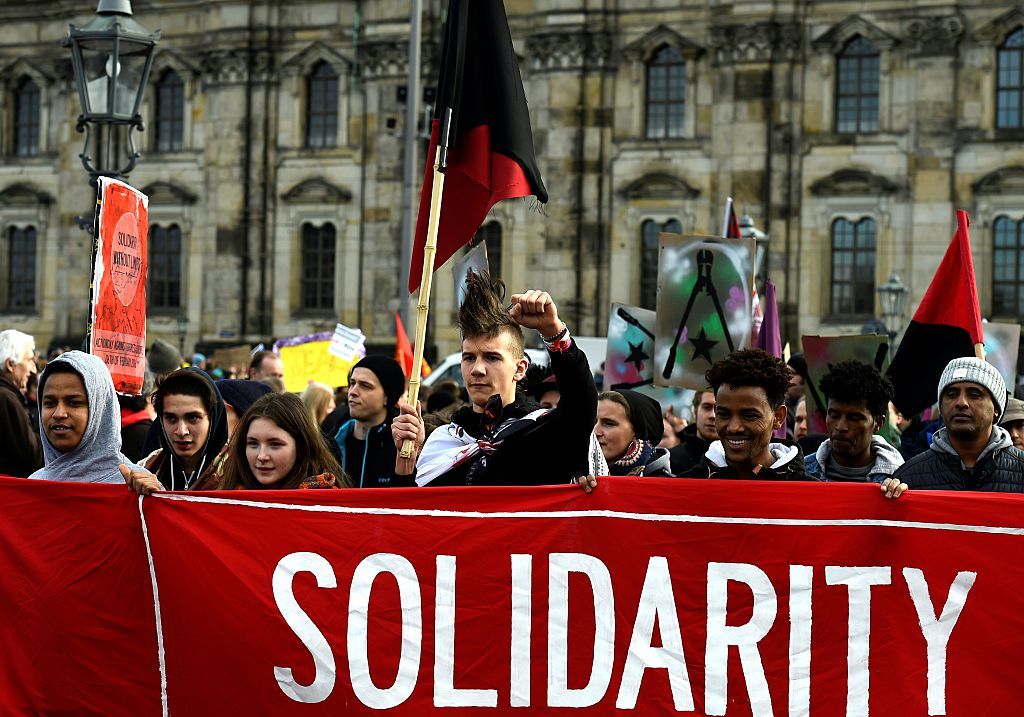 A drunk American man was punched as he gave a Nazi salute in the German city of Dresden, police said. Dresden police said the 41-year-old tourist suffered minor injuries in the assault, which took place at 8am on Saturday, reported Associated Press.
Police said that the American, whose name was withheld by police for privacy reasons, was being investigated for breaking German laws banning the display of Nazi symbols or slogans, adding that he had high alcohol levels in his blood at the time of the assault. The search for his attacker, who fled the scene, is ongoing.
It is not the first time a tourist in Germany has run afoul of the country's strict anti-Nazi laws. Earlier in August, two Chinese tourists were arrested after making Nazi salutes outside German parliament building the Recihstag. The pair were subsequently released on a $600 bail.
Dresden itself has been at the center of protests by far-right anti-immigrant group Pegida and counter demonstrators in recent years.
The eastern city has a long and frequently bloody history: during the last gasp of the second world war in 1945, it was razed to the ground and some 25,000 civilians were killed in Allied bombing raids.
Under Communist rule, the city was the industrial jewel in the German Democratic Republic (GDR) before the reunification of Germany in 1990 and a subsequent resurgence in far right nationalist groups.