Trump Visits Saudi Arabia as 'Drunk Americans' Singer Toby Keith Plays Men-Only Concert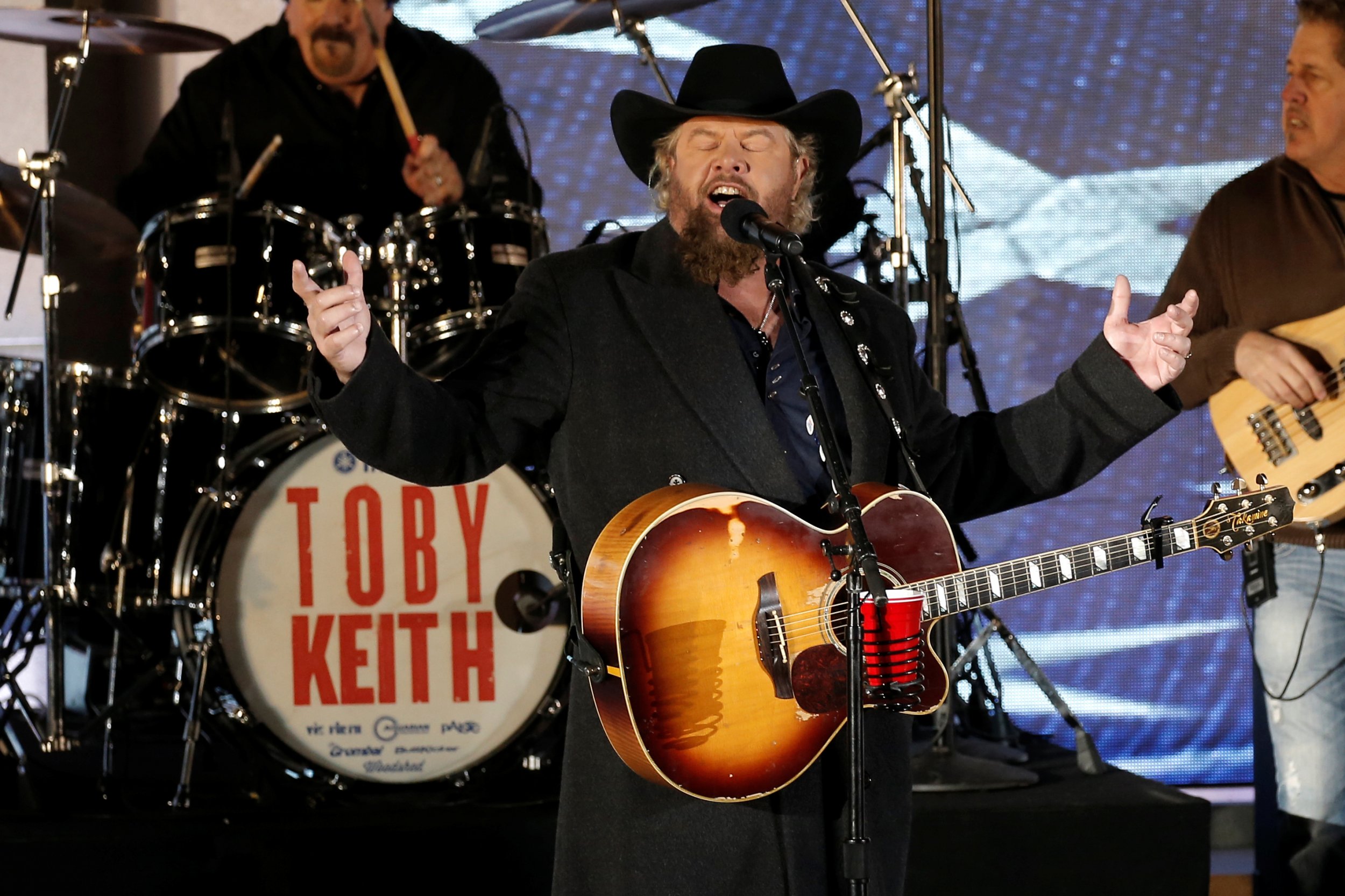 In one of the more surprising musical appearances of the year, country singer Toby Keith—famous for songs such as "Whiskey Girl," "Drunk Americans" and "I Love This Bar"—will play at a men-only concert in Saudi Arabia while President Donald Trump is in the country.
The artist, known for his patriotic songs and lyrics about America's drinking culture, is to play in Riyadh Saturday, despite the kingdom's outlawing of the drinking of alcohol, mixing of sexes in public and status as the ultraconservative heart of the Islamic world.
Keith will play after Trump delivers a speech on Islam in the Saudi capital, viewed as his version of Barack Obama's speech to the Islamic world from the Egyptian capital, Cairo, in 2009.
His publicist, Elaine Schock, confirmed the performance to NBC News but would not comment on its male-only restrictions. She said Saudi Arabia's Middle East Broadcasting Center organized the performance.
Keith has performed for American troops overseas and played Trump's "Make America Great Again!" welcome ceremony in front of the Lincoln Memorial ahead of his inauguration, which many other artists had declined.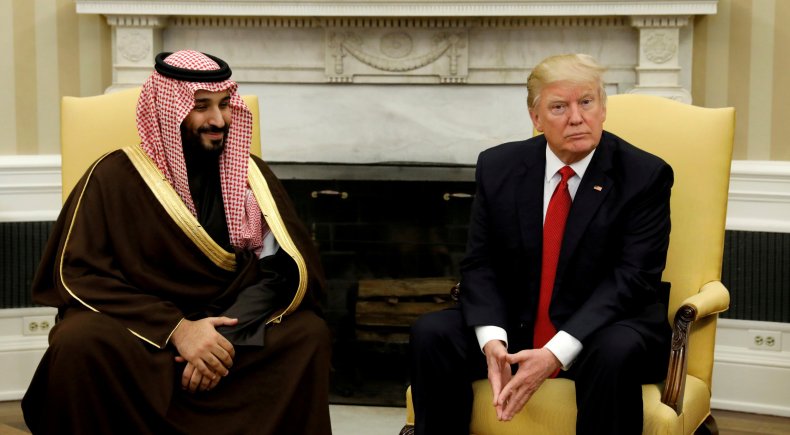 The concert will be only for men over the age of 21 and include a performance from popular Saudi singer and lute artist Rabeh Sager, according to Saudi entertainment website Lammt. The site says the event will be free, but attendees will have to meet a formal dress code.
It remains unclear if Keith will play some of the songs diametrically opposed to Saudi culture and if Trump will be in attendance or not. A representative from the Trump administration had not responded to a Newsweek request for comment at the time of writing.
Whether the concert was arranged to coincide with Trump's visit also remains unknown, but it will be Keith's first time performing in the country.
Read more: In Riyadh, Trump must stand up to Saudi Arabia and its executioners
The country's top religious authority, the Grand Mufti Sheikh Abdulaziz al Sheikh, opposes public concerts in the kingdom, as they have the potential to open the door to the mixing of sexes, he has said in previous comments.
Public shows are usually banned in Saudi Arabia, according to Arab news site Al Bawaba, but Deputy Crown Prince Mohammed bin Salman is leading reforms as part of his Vision 2030 blueprint for the country and has permitted some concerts to take place.
Trump is traveling to Riyadh in his first foreign trip as president on Friday afternoon. It is a coup for the Gulf kingdom's ruling monarchy, who wish to promote the country as the most important country in the Islamic world, where it is at loggerheads with Iran, its Shiite rival and regional powerhouse.
After the visit, Trump will travel to Jerusalem, Bethlehem, the Vatican and Brussels for a NATO summit.