Drunk Baggage Handler Fell Asleep in American Airlines Plane Cargo Hold in Kansas City, Woke Up in Chicago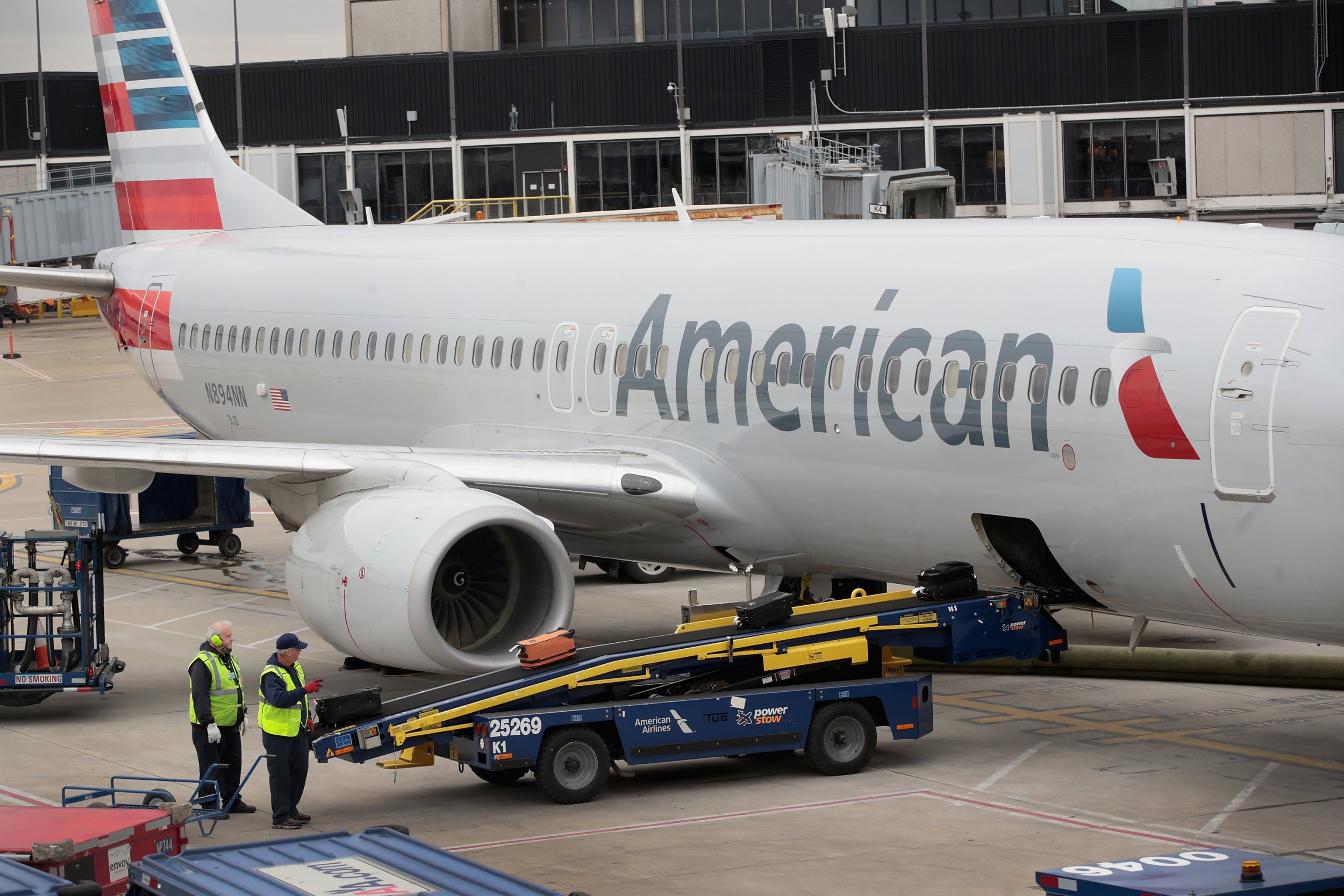 An allegedly intoxicated American Airlines baggage handler fell asleep in the cargo hold of a plane and was only discovered when the flight landed.
The 27-year-old employee—of subsidiary Piedmont Airlines—took a nap on domestic Flight AA363 which flew out of Kansas City International Airport just before 6 a.m. on Saturday and landed at O'Hare International Airport roughly an hour later.
According to CBS Chicago, the staffer, who has not yet been named, admitted to officials after landing that he had been drinking alcohol the night before his shift. Chicago police officials told the news outlet he was believed to have been intoxicated at the time of the incident.
In a statement, an American Airlines spokesperson said the worker was not injured during the unplanned trip, but confirmed that he had since been suspended from his position.
"A Piedmont Airlines employee, who was working an American Airlines flight on the morning of Oct. 27 at Kansas City International Airport (MCI), inadvertently fell asleep in the forward cargo hold of a Boeing 737-800 aircraft," the airline said, reported KMBC News.
"The flight subsequently took off with the team member in the cargo hold, which was heated and pressurized. The flight landed safely at Chicago O'Hare (ORD) at 7:09 a.m. CT and taxied to the gate. The team member was then discovered upon arrival at the gate in Chicago."
The firm continued: "Our top priority is ensuring the well-being of the Piedmont employee. He did not request any medical attention upon arrival in Chicago, and we are grateful that he did not sustain any injuries. The American team is very concerned about this serious situation, and we are reviewing what transpired with our Piedmont and Kansas City colleagues."
KMBC News reported that the man was hungover at the time of the incident. A source said he was likely overlooked because no bags had been placed into the plane's forward cargo hold.
The employee was interviewed by law enforcement—including the FBI—on the ground. He was not charged with a crime and was sent back to Kansas City on an American Airlines flight.
It's not the first time that someone has become trapped in a plane's cargo hold. Back in 2015, an Alaska Airlines flight bound for Los Angeles hit the headlines when it was aborted after passengers reported hearing banging coming from beneath the aircraft.
Upon landing, a ramp agent was found inside the front cargo hold, which was pressurized and temperature controlled. It later emerged that the contractor—who was permanently banned from ever working on any Alaska Airlines flights again—had fallen asleep while on the job.