Drunk Delta Passenger 'Head-Butted' Flight Attendant After Being Denied Drinks, Police Said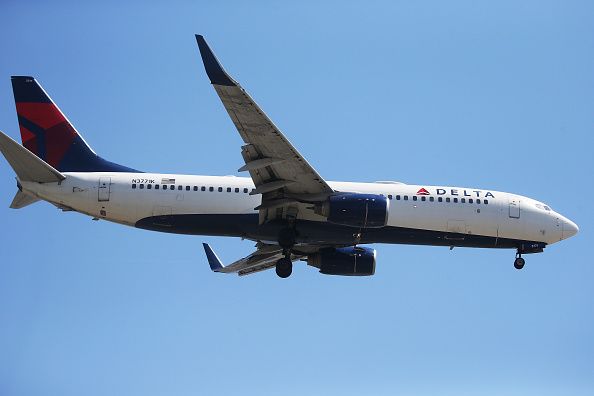 A Delta Airlines flight had to make an emergency landing in Oklahoma City on Friday after a passenger attacked a flight attendant, according to police.
Derek Maas, 28, from Clearview, Utah, was arrested on Friday morning and booked into Oklahoma County Jail with a complaint of public drinking, according to the Oklahoma County Jail blotter. Oklahoma City police officers responded to a report of an emergency landing at Will Rogers World Airport for Delta Flight 2603 at 2 a.m., KWTV-DT reported.
The flight, which left from Salt Lake City and was headed to Orlando, called in for an emergency landing at the Oklahoma City airport because of a "violent and unruly passenger," according to the news station. Police said Maas's breath smelled of alcohol, that he was unsteady on his feet, and that he lost his balance while walking toward the officer, KWTV-DT reported.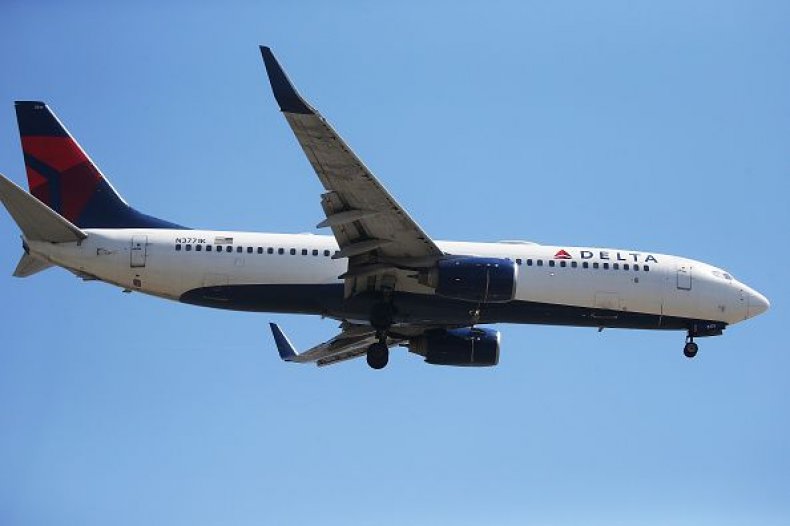 A spokesperson from the Oklahoma City Police Department told Newsweek that Maas had been drinking before boarding the flight but was initially not a threat to any crew members or passengers. A female flight attendant first refused to serve him more drinks, but he told her if he could get another drink, he would go to sleep. She complied, but when he asked for more drinks, she said no.
Police told Newsweek that Maas began to become more "belligerent" and began to verbally harass the female flight attendant. A male flight attendant tried to step in, but Maas "head-butted" him, and a fight broke out, according to police. He was restrained by the time police boarded the plane, the spokesperson said.
In a statement to Newsweek, Delta praised the flight crew after Maas became "unruly and violent" on the plane.
"Delta applauds the quick action and professionalism of the crew of Delta Flight 2603 operating from Salt Lake City to Orlando which diverted to Oklahoma City after a customer became unruly and violent on board," the statement read. "The crew restrained the customer and the flight was met by law enforcement in Oklahoma City, where he was removed and taken into custody. The flight continued to Orlando, arriving two hours past schedule. The safety and security of our customers and crew are always Delta's top priority."
This is not the first time Delta passengers had to restrain an unruly passenger. In August, two passengers restrained a man who wanted to "take the plane down" and wanted to get off of the flight. James Tennell, a corrections officer, told WAGA that while on Delta Flight 1249 flying out of Portland, Maine, and heading to Atlanta, a passenger began punching one of the overhead seat lights onboard.