Drunken Driver Hit Pedestrian and Drove to a Bar With Body in the Passenger Seat, Police Say
Police say Paul Joseph Garcia hit a pedestrian in Austin, Texas, and drove for a half a mile with the mangled corpse in the front seat of his car before stopping at a bar.
TV station KVUE reported that Garcia, 24, was driving his Ford Focus at high speed with his headlights off when he allegedly plowed into a person on Menchaca Road on February 15. The individual was pushing a shopping cart at the time.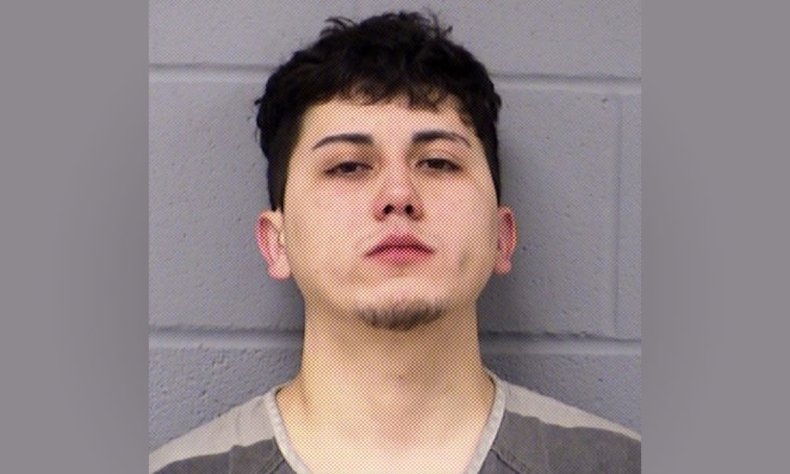 The pedestrian, who was not identified, was hit so hard that the body flew through the windshield of Garcia's car, landing in the passenger seat. According to a police affidavit, the victim suffered extreme head trauma and significant damage to the extremities, enough to sever some of them. Body parts were later found both at the accident site and inside the vehicle.
The affidavit says that the impact was strong enough to force Garcia's car off the road and into a group of mailboxes. He hit the mailboxes with enough force to bend a 2-inch galvanized steel support post.
Instead of stopping, Garcia then allegedly drove a half-mile to the South Austin Beer Garden, where he stopped and went inside.
Witnesses on the scene reported that Garcia left his car without inspecting the damage or the dead body and strode into the beer garden barefoot.
He was refused service by bartenders, who also called the police.
Officers had already been dispatched to the crash location. They followed a trail of debris, including car parts and body parts, from the accident site to locate Garcia's Ford Focus and the victim.
Police found Garcia at the bar and took him into custody. They also report that blood evidence on Garcia's body matched the victim.
KTBC spoke to David Pearce, co-owner of the beer garden, about his staff's response to the incident.
Pearce said that Garcia attempted to enter the bar through the side entrance. "Right away, my door guy stopped him. He obviously looked distraught," he told the news station. He said that his priority was keeping Garcia calm and making sure he did not flee before police arrived.
At the time, Pearce said, he was unaware of what had caused Garcia to end up in such a state. "We had no idea what had happened up the street, and it's just, wow, we just stopped this kid from running away from the cops."
Garcia was charged with intoxication manslaughter and accident involving injury. The manslaughter charge is a second-degree felony. He is being held at the Travis County Correctional Complex on $110,000 bail.