Drunk Florida 13-year-old Boy 'wanted to Be the Next School Shooter,' Authorities Say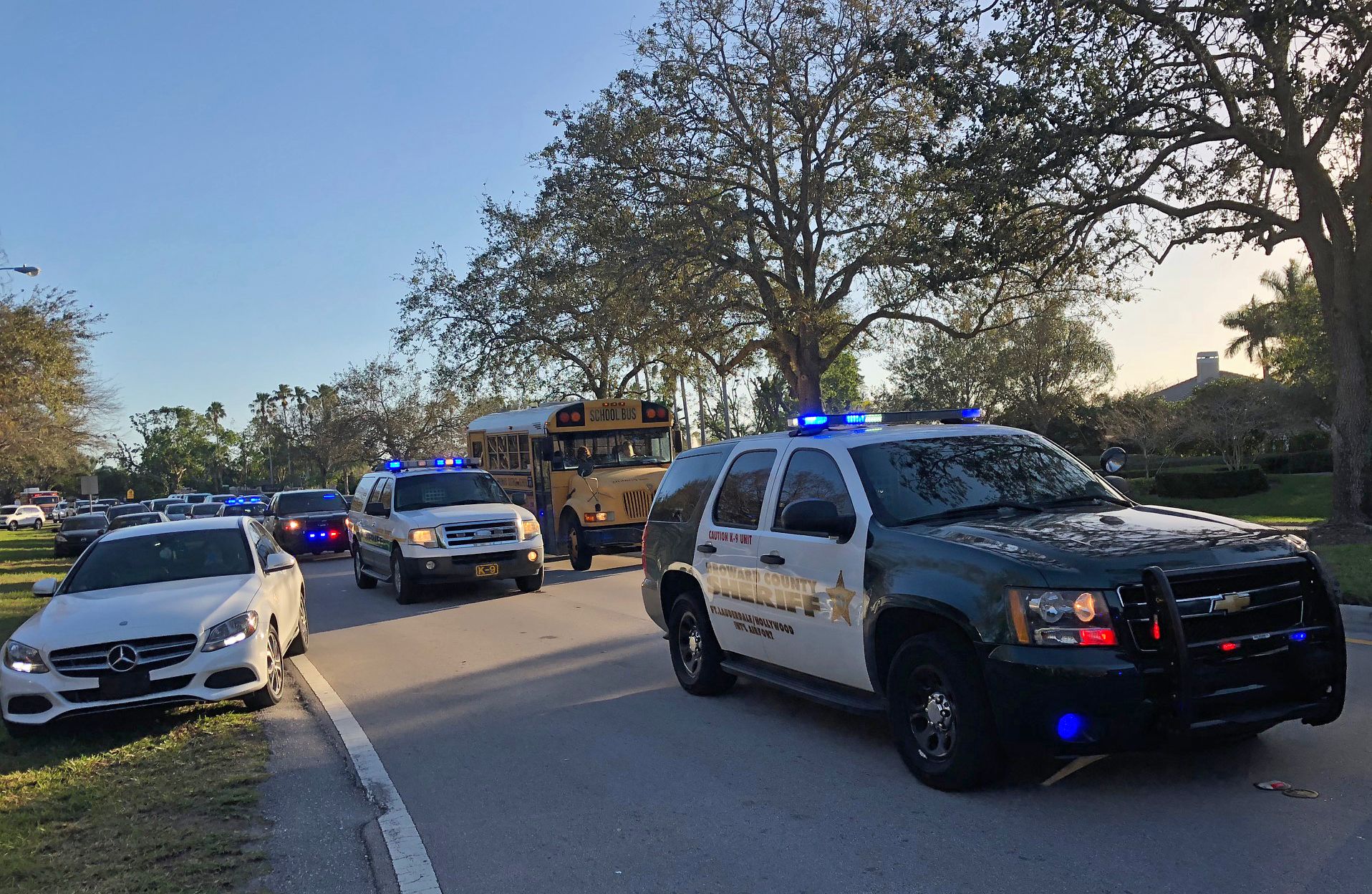 A 13-year-old Florida boy was arrested Saturday after he reportedly told Polk County deputies that he "wanted to be the next school shooter."
The Kissimmee resident was found passed out drunk on a sidewalk near the intersection of Briargrove Road and Ronald Reagan Parkway in Davenport, the Polk County Sheriff's Office said. The said he drank an entire bottle of liquor from his parents' liquor cabinet and took some "happy pills."
The teenager allegedly told deputies that he wanted to shoot up Westside K-8 School in Osceola County to become the next school shooter. He added that he wanted to kill many students and claimed he had buried a handgun in his neighbor's yard so his mother would not find out he had one.
Deputies said no gun was found in the neighbor's yard. However, detectives did find pictures of alleged Parkland school shooter Nikolas Cruz and a photo of the Columbine High School shooting on the boy's PlayStation.
According to WESH-TV, the teen was expelled, brought in for psychiatric evaluation and charged with threatening a Westside K-8 School student because the student "tried him." Detectives spoke to other teens during the investigation and learned the boy had threatened to bring a knife to school and kill a teenager from Polk County.
The boy was expelled from Westside in February for making threatening comments, The Associated Press reported.
"All Osceola County schools, including Westside K-8, take the safety and security of students and staff very seriously and are in constant communication with law enforcement regarding any threat made," Dana Schafer, Osceola School District's public information officer, said in an emailed statement to Newsweek.
"We will maintain a law enforcement presence at our schools to ensure the safety of our students and staff. We will continue to remain vigilant and follow all safety precautions outlined in district safety protocols," the statement continued. "We ask that students and parents also remain vigilant and let us know of anything suspicious or that may need our attention."
In a statement, Polk County Sheriff Grady Judd said the "teen is clearly in trouble" and noted affidavits filed in Osceola County for threatening to kill students.
"We hope he receives the treatment he needs to deal with his desires to hurt himself and others, but we have also placed him under arrest for felony aggravated stalking," the sheriff said. "We cannot allow anyone of any age to get away with criminal threats to kill, especially when they are aimed towards schoolchildren."
The boy was charged with felony aggravated stalking and was hospitalized against his will for psychiatric evaluation.