Florida Man Arrested For Dragging Cat On Leash From Motorized Scooter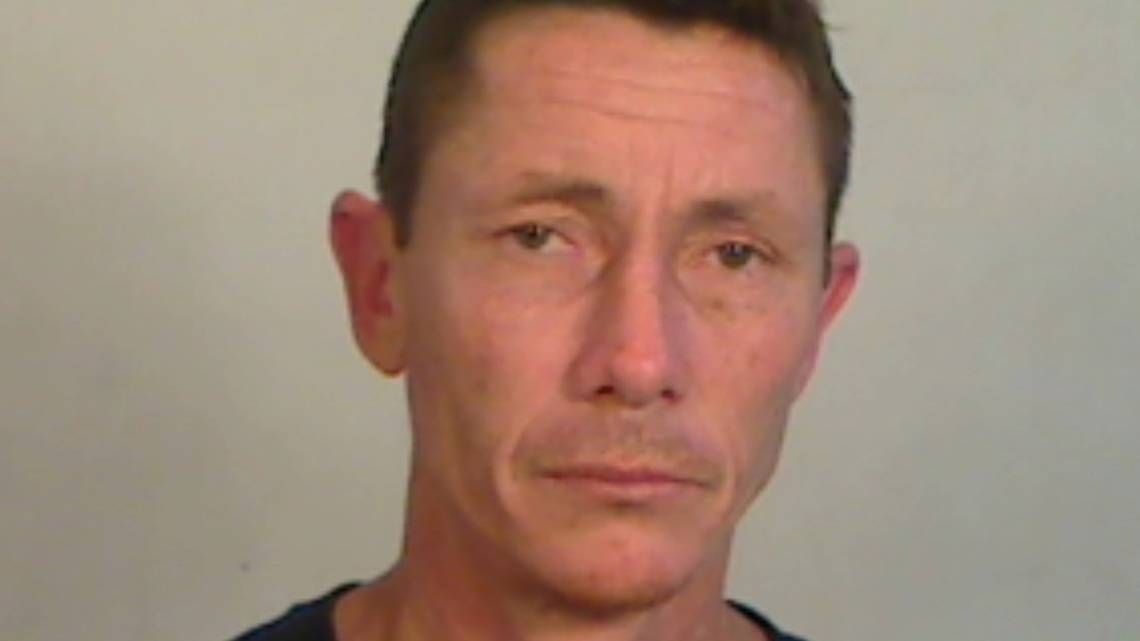 A man was arrested in Florida earlier today for allegedly dragging a cat on a leash from the back of his motorized scooter.
On Monday, Florida authorities arrested Neptune Lester Hugo Steele, 47, on an animal cruelty felony charge after a video of him dragging a cat on a leash around for multiple blocks on a motorized scooter was shared on Facebook, reported the Miami Herald.
The video, which was captured by a home surveillance system, was uploaded to the social networking platform on Monday morning and subsequently taken down later in the afternoon. In it, a man can be seen riding a scooter while carrying a cat in a basket to a house. The suspect's vehicle was closely followed by a second cat, who appeared to be dragged on a leash secured to the scooter's behind. The man then looked under the house before rushing out of the driveway.
Facebook user David Charles Landis posted the video to the group "What's Up Florida Keys? Locals only" to ask whether anyone knew who the person on the scooter was. "Looks like he was checking out what's under my house until motion lights came on," he wrote in the post.
A woman, who has not been identified, told authorities that she transported the cat to an animal hospital at around 3 p.m. after Steele told her the feline had been hit by a car. She also claimed Steele appeared to be extremely drunk when she spoke to him.
When deputies found Steele at his home and confronted him with the video, he denied he was the person seen on the scooter and claimed his cat was injured from a car accident.
However, a veterinarian disputed his version of events, telling police that the animal looked like it had been dragged, rather than hit by a vehicle. Authorities investigating the incident found a blood trail that lasted roughly six blocks.
Police also confirmed Steele appeared to be intoxicated.
"I was disgusted by this case and made it my top priority this morning," Monroe Sheriff Rick Ramsay said, according to the Herald. "I want to thank our alert residents and the deputies who worked together to make an arrest in this case just hours after this incident was posted on social media. Such behavior will never be tolerated by the residents of the Florida Keys nor by me."
As of Monday afternoon, the injured cat is alive and being treated at a Marathon animal hospital. It suffered severe injuries to its paws during the incident.