Drunk Florida Man Whose Driving Licence Has Been Suspended Since 1978 Crashes Lawnmower into Police Car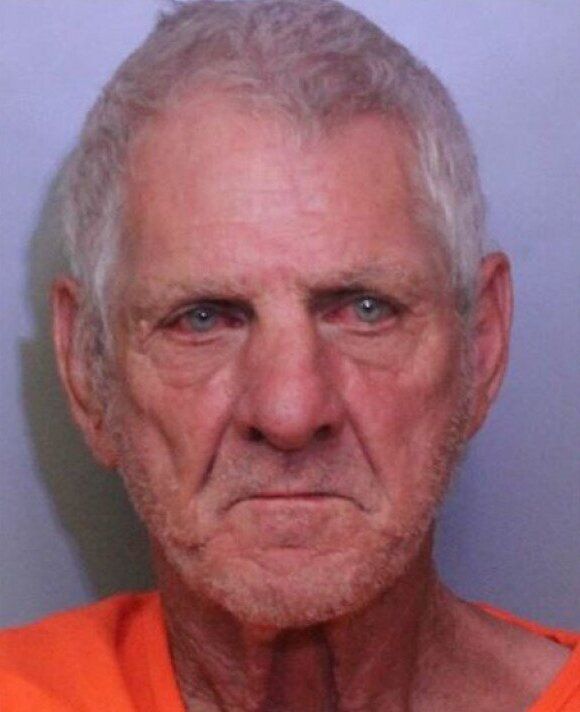 Police in Florida attended a traffic accident in which one of their own cars had been mowed down—quite literally.
After officers from Haines City had attended a separate incident at a property on Saturday night, they noticed that there was damage to the bumper to one of their cars.
They also saw Gary Wayne Anderson, 68, driving a lawn mower that was carrying an attached trailer.
When he was stopped, Anderson became loud and aggressive, police said. After being taken to the hospital for a breathalyzer test, he was found with a blood alcohol content three times the legal limit. He was also found with cocaine in his system.
While he did admitted that he was drunk and had hit their car, Anderson drew the line at cocaine, accusing the police of putting it into his system and becoming abusive, WTXL reported.
It then turned out that Anderson's driver's license has been suspended since 1978 and he had been convicted twice before of driving under the influence.
He was charged with a DUI violation and refusal to submit a DUI test after license suspended, both first-degree misdemeanors, the Bradenton Herald reported. He remains in Polk County Jail in lieu of $3,000 bail.
Police Chief Jim Elensky said: "It's never a good idea to get behind the wheel drunk, even if that wheel is to a Craftsman, Massey Ferguson or John Deere," referring to lawnmower brands.
"I'm proud of the professional demeanor our officers showed when dealing with this heavily-intoxicated, belligerent offender," he added.
The Lakeland Ledger noted that the most famous alcohol-related lawn mower road incident involved country music star George Jones, husband of country singer Tammy Wynette.
In her autobiography, she wrote how she woke up in the middle of the night to find that Jones had left their home and driven a lawn mower 10 miles down a highway to the nearest bar.
Another incident in Florida involving drivers who were allegedly under the influence occurred last month in Orlando.
On April 26, officers had stopped a man Vero Beach for suspected DUI. As deputies questioned him, a second man who was also allegedly over the limit crashed into their patrol car.
Soon afterwards, a third man also driving under the influence drove around the crash scene before he was also stopped and arrested, the Indian River County Sheriff's Office said, according to the Orlando Sentinel.