Drunk Florida Officer Kicked off Flight, Arrested for Refusing to Leave Airport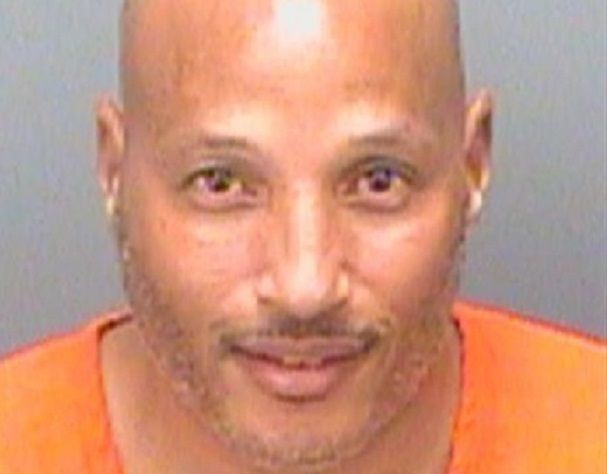 A Florida police officer has been arrested after allegedly boarding a plane while heavily intoxicated and getting into a violent altercation with flight attendants and his son while refusing to leave when asked.
Derrick Gilbert, 51, of the Sarasota Police Department, has been charged with trespassing on property other than structure or conveyance, one count of battery, and one count of domestic battery following an incident at St. Pete-Clearwater International Airport on 9 November.
According to the Pinellas County Sheriff's Office, officers were called to reports of an intoxicated man who had boarded the Allegiant Flight 834 to Greensboro, North Carolina. When officers arrived at the scene, they were met with Allegiant Airline employees who were standing on the terminal ramp with Derrick Gilbert and his 18-year-old son, Tai Gilbert.
The Allegiant Airline employees said that Derrick Gilbert was so drunk he couldn't find his seat, had slurred speech, blood shot eyes and smelled of alcohol. Gilbert also allegedly yelled profanities at the flight attendants and he refused to move into the terminal after they eventually convinced him to exit the aircraft.
While exiting the plane, witnesses said they saw Gilbert intentionally push 25-year-old flight attendant Kelby Oaks. Gilbert also allegedly grabbed his son forcibly by the neck in an angry manner while he was trying to convince him to peacefully leave.
Gilbert was then told he must leave the airport, or he would be trespassing. The suspect allegedly told the deputies they couldn't arrest him because he himself was a police officer.
Derrick Gilbert was eventually arrested and transported him to the Pinellas County Jail without incident. Neither Oaks nor Tai Gilbert were injured during the altercation.
Sarasota Police Chief Bernadette DiPino said that Gilbert will be placed on administrative leave with pay as soon as he's released from the Pinellas County Jail.
"We hold our officers to the highest standard of both professionalism on and off duty," DiPino said in a statement. "I've instructed our Internal Affairs Division to conduct a thorough investigation. We will diligently investigate this incident per our policies."
"Due to the active and ongoing Internal Affairs investigation, nothing further is able to be discussed in relation to this incident," the force added in a statement.
Officer Gilbert is currently assigned to the Patrol Division.