Drunk Man Eats Metal Skewer, Pierces His Throat and Lung
Heart surgeons in northwest China operated on a patient who refused to see a doctor for 10 days after swallowing an 8-inch metal skewer which pierced his throat and collapsed his right lung.
The 28-year-old patient, who was identified only by the last name Zhang, told emergency room medics on Monday that he had tried to eat the stainless steel rod while drunk, but he did not remember why.
The man from Xi'an, capital of Shaanxi province, began feeling stomach pains five days later. He attempted to wait out the discomfort, which later included breathing difficulties and a fever rising to 39.4 C (102.9 F), according to a report released on Thursday by the First Affiliated Hospital of Xi'an Medical University.
At 9:45 p.m. local time on the 10th day, Zhang was brought to the ER by an ambulance. By 11:30 p.m. he was placed in intensive care.
The hospital said scans of his torso showed the 20-centimeter (8-inch) skewer lodged in his chest. It had pierced his esophagus and punctured his right lung, causing it to collapse and leading to a build-up of fluid inside.
An image which accompanied the report showed the metal rod resting at an angle in Zhang's body, the tip reaching his stomach and the end near his heart.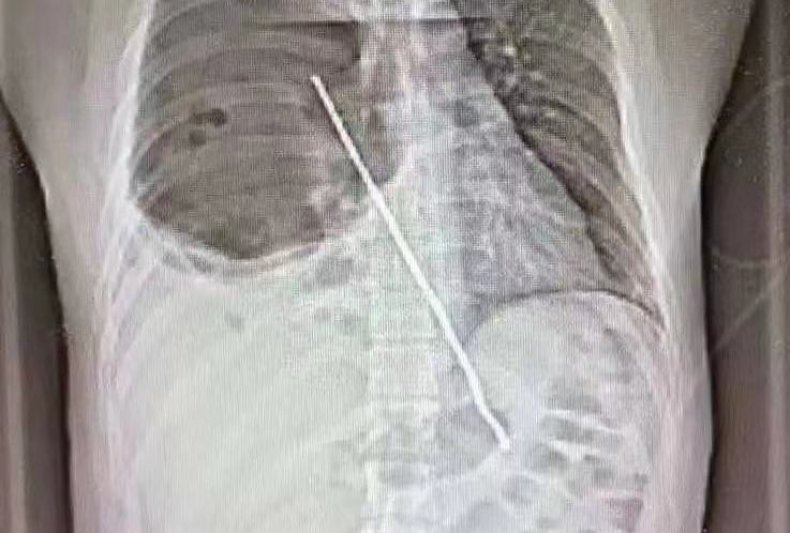 The hospital's two most senior cardiothoracic surgeons, Kang Yunfan and Jin Lei, operated on Zhang. They removed the skewer intact at 3 a.m. Tuesday.
"The patient said he got drunk and swallowed the skewer 10 days ago. He began feeling discomfort five days ago but insisted on not seeing a doctor until he couldn't take it anymore," Jin, who is deputy head of cardiothoracic surgery at the facility, told a Jiangsu Television program on Thursday.
"The emergency room ordered a CT scan, which revealed the metal skewer had pierced his esophagus and his right lung. It was a very long, flat skewer, measuring 20 centimeters," he added.
"Fluids were flowing into his chest cavity from his esophagus and stomach, causing an infection," Jin said, adding that Zhang had been in a "serious condition" because he delayed his treatment.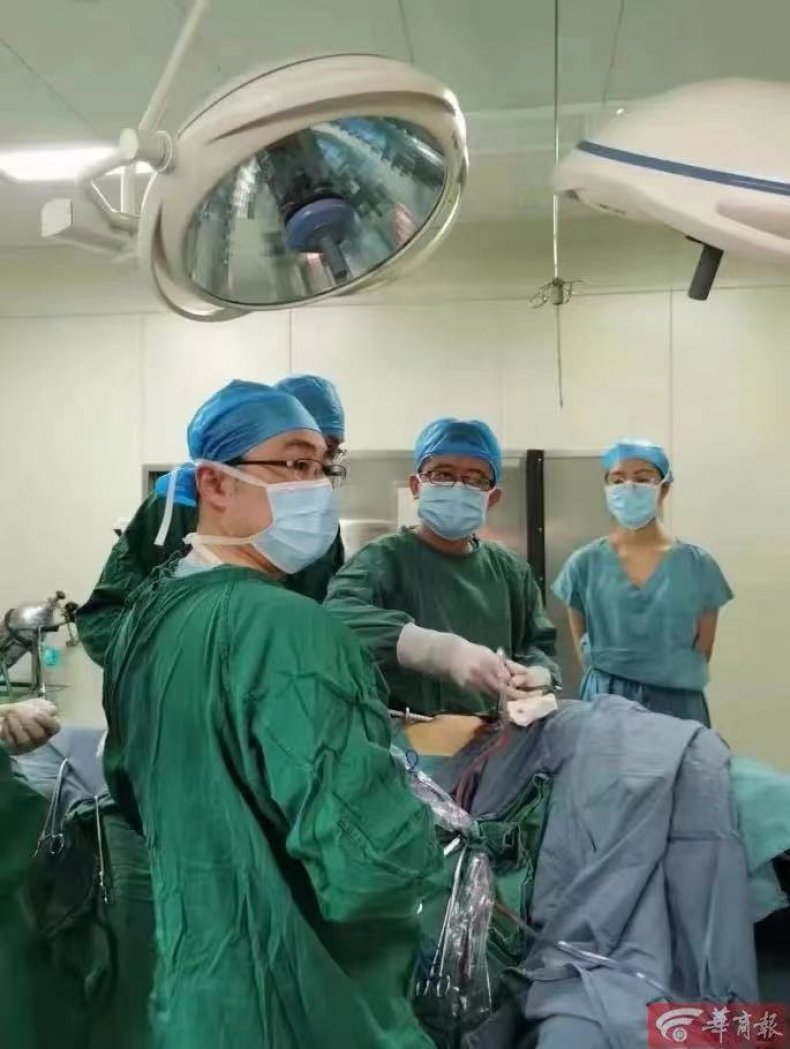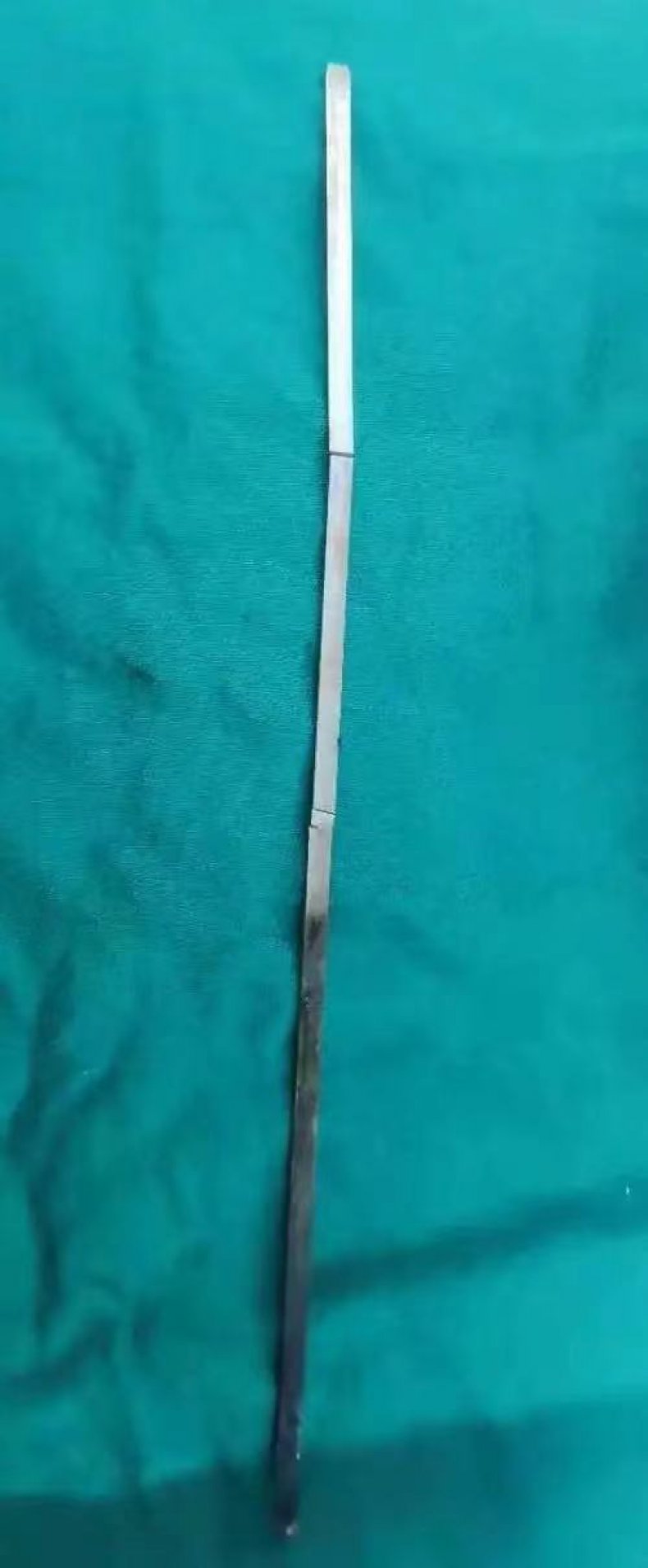 Zhang remains hospitalized and is scheduled to undergo further tests in the coming weeks. The hospital said he would require a gastroscopy in order to determine the extent of the damage to his stomach.
Jin said the patient was "stable" but did not give an estimate how long he would need to remain at the facility. The cost of Zhang's life-saving treatment was not reported.