Drunk Man Falls Off Boat and Is Rescued on a Deserted Island Two Days Later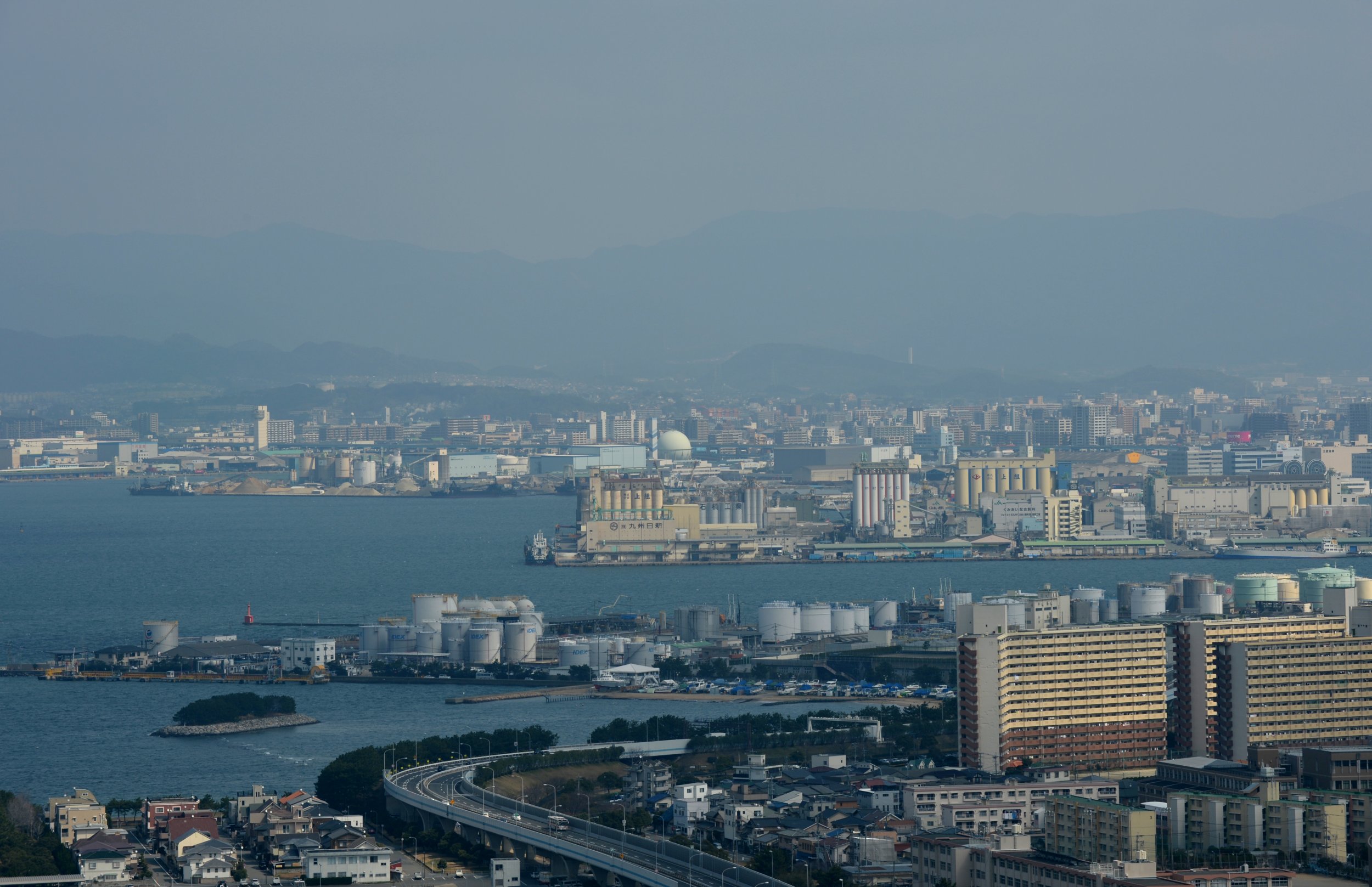 A ferry passenger has been rescued from a deserted island two days after falling into the sea because he was so drunk.
Hisateru Soejima, 53, was on a boat in Japan when he lost his balance and slipped into the deep blue. According to Sora News 24, Soejima was trying to take photos when he fell, the combination of alcohol and framing proving too much to handle.
The boat was transporting the businessman and 27 other passengers from Hakata Wharf in Fukuoka Prefecture to nearby Shikanoshima. Soejima was around 20 minutes into the 30-minute journey when he took his unscheduled dip in the cold waters of Hakata Bay.
Luckily, Soejima had the presence of mind to swim towards a nearby lighthouse, situated on the small and uninhabited Hashima Island, which sits in the middle of the bay. Finding nothing but rocks and trees, Soejima collapsed exhausted on the island, too tired to call for help.
No one saw Soejima fall into the bay, so he was forced to spend the next two days with no food or water and no assistance. The rocky outcrop is around 2 miles from Soejima's planned destination, and around 3.5 miles from where he set off. The closest land is around 2,500 feet from the island, making the prospect of diving back into the cold waters rather unappealing.
After his second night on Hashima Island, he was finally spotted by a passing boat. A coast guard vessel, small enough to approach the edge of the rocky island, was then sent to retrieve the wayward traveler.
A medical check found Soejima to be in good health, and he did not appear to sustain any injuries either from his fall or his two days marooned on Hashima Island. He was then allowed to return home, finally bringing to an end one of the longest and most difficult voyages he is ever likely to face.
Soejima was lucky to have found his way to the small island. For many who are lost at sea, the vast expanse of water and harsh conditions are deadly. Another Japanese man survived a period lost in the water in 2014, Sora News said. The 29-year-old from Kobe was taken away by currents while swimming, swept 25 miles away to a totally different beach.
Police found the man after 20 hours. At some point on his journey, the swimmer found an inflatable lifebelt, which was likely vital in helping him survive. Like Soejima, the man walked away with no serious injuries.