Drunk Man Goes Clothes Shopping Online, Orders Peacock, Pig and Salamander
A man in China woke up with more than just a hangover Sunday after allegedly splashing out on a peacock, a giant salamander and a pig while drunk.
The man said he went online to buy clothes during China's Black Friday-style Singles' Day shopping event in a Chinese social media post that has been shared more than 22,000 times.
"In the early hours of yesterday morning, when I was drunk, I clicked on Taobao and started shopping … All along I thought I had only bought two sets of clothes," the unnamed man wrote Monday on WeChat. "I suddenly remembered to look up the delivery date of my clothes, and realised I had also bought a pig and a peacock."
Taobao is an online shopping website owned by Chinese online retail giant Alibaba—a company which this year racked up a record $30.8 billion worth of sales on Singles' Day, CNBC reported. The annual event is touted as an opposite to Valentine's Day that celebrates singledom.
The man's post started to receive attention when it was shared to microblogging platform Weibo. As of 10.30 a.m. ET, it has been 'liked' more than 19,000 time and received nearly 17,000 comments.
Although many Weibo users mocked the man's experience, some offered practical help, including one user who detailed some of the intricacies of looking after a peacock.
He also claimed to have bought a giant salamander at online store JD.com in a follow-up post, The South China Morning Post reported.
Screenshots of the purchases suggest he bought the "micropig" and the salamander for the equivalent of about $40 each. The peacock allegedly set him back approximately $55, The Post stated.
It is not yet clear if the man will keep his new exotic pets.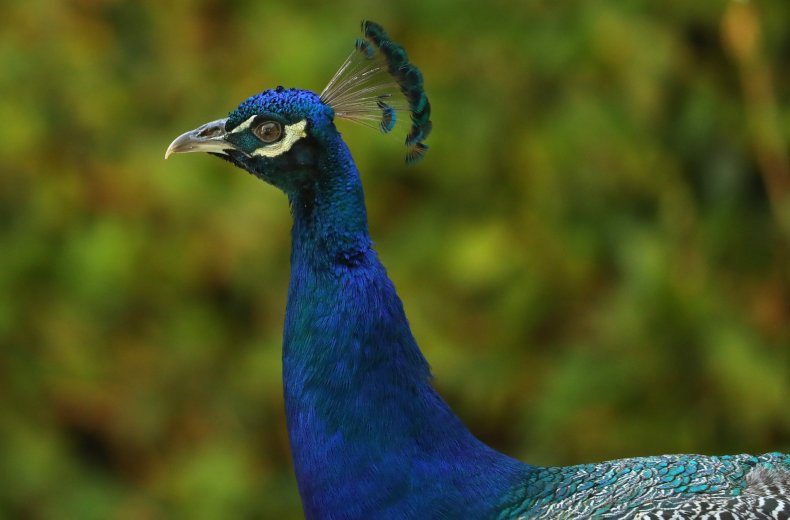 In August, a woman from China's Zhejiang province was shocked when a three-foot-long dead crocodile showed up in her mail. The woman, who was expecting a delivery of health products, instead received the decomposing reptile along with a large dead lizard.
Authorities in Washington state confiscated a number of exotic animals from a property in Olympia back in April. Sloths, lizards and other reptiles were seized from the former camera shop. At the time, police said the owners did not have the proper forms to keep the animals.
In more unusual animal news, a gang of squirrel monkeys at a New Zealand zoo beat up a drunk man as he attempted to steal one of the small primates in April. The man sustained several injuries including broken bones and teeth during the incident at Wellington Zoo.