Drunk People Keep Peeing on Other Plane Passengers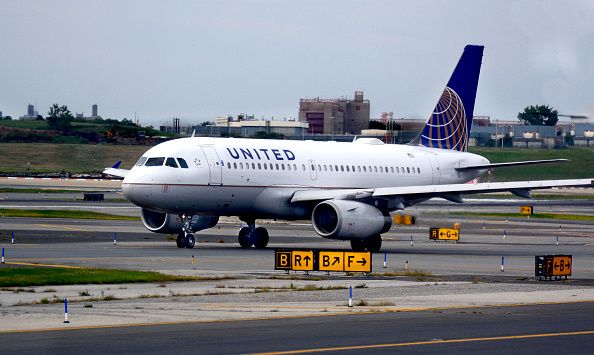 Airline passengers keep urinating publicly on planes.
A New Jersey man on a flight from Los Angeles to Newark is now suing United Airlines after a drunken fellow passenger urinated on him as the flight was taking off. Daniel Card is accusing the airline of assault, negligence, breach of contract and emotional distress for allowing the allegedly visibly drunk man to board the flight, KCRA3 reports.
Card claims the flight attendants first refused to allow him to move to different seats and said he was forced to endure the flight in wet clothing. The airline has said it hasn't been served with a lawsuit.
A similar incident happened in 2011, when a drunk teenager on a JetBlue flight urinated on an 11-year-old girl.
It's not just otherwise anonymous drunk people peeing on planes, either. Earlier this month, former NHL forward Jiri Hudler attempted to take a whiz on a food cart during a flight from New York to Prague, CBS Sports reported.
The Delta Air Lines flight crew said Hudler was drunk and had a belligerent outburst on the plane after asking for "coke" and being given a soda. Hudler said he was referring to the drug cocaine, and the flight attendant turned down his request, a report from a Czech newspaper said.
The 33-year-old Hudler then allegedly threatened the attendant and said he would have his friends kill her once they landed in Prague. The NHL veteran denied the allegations and said it was a "just a small accident," but police are investigating the accusations.
A similar incident in 2011 involved French film star Gérard Depardieu, who arrived drunk for his flight and unzipped his pants to relieve himself.
Even though these drunken outbursts are not necessarily the airlines' fault, there have been problems with flights not allowing their passengers to use the bathroom, resulting in some urinating themselves.
A mother from Kansas City said she was humiliated on a United Airlines flight from Houston when she was handed a cup to pee in after flight attendants told her she could not use the restroom.
Nicole Harper, who said she has an overactive bladder, was denied access to the bathroom after the flight took off. When she asked for a plastic cup to urinate in, the flight attendants complied, but shamed her for doing so and said they would report her, CBS News reported.
"There was just no customer service, no compassion," Harper said.
United Airlines said the incident occurred when the plane was descending, and passengers must be seated with their seat belts fastened during that time.
Although it is unclear why this has become an issue for airlines, it's evident some passengers had bladder clean up their acts.
Drunk People Keep Peeing on Other Plane Passengers | U.S.