Drunk South Dakota Man Runs Over Himself With Own Car
A man in Rapid City, South Dakota was arrested May 1 on drunk-driving charges after running himself over with his own car.
According to a press release obtained by Newsweek, officers from the Rapid City Police Department were called to an intersection at around 11:30 a.m. CT on May 1, "for a report of a subject who had just been run over."
Upon arrival, authorities were directed towards a Subaru Outback in a parking lot on Jackson Boulevard in Rapid City. Officers then approached the vehicle and were able to identify the driver as 39-year old Anthony Williamson of Rapid City. According to the press release, officers smelled "the strong smell of an alcoholic beverage," emanating from Williamson.
Shortly after, police were informed by witnesses that when Williamson's car entered the intersection, his door opened, and he fell out. While he was on the floor, his car's rear wheels ran over his legs and a witness was able to stop the car from moving any further. According to the press release, a medical unit evaluated Williamson on the scene, but he declined further treatment.
"Following a DUI investigation, Williamson was placed under arrest for DUI before being transported to the Pennington County Jail."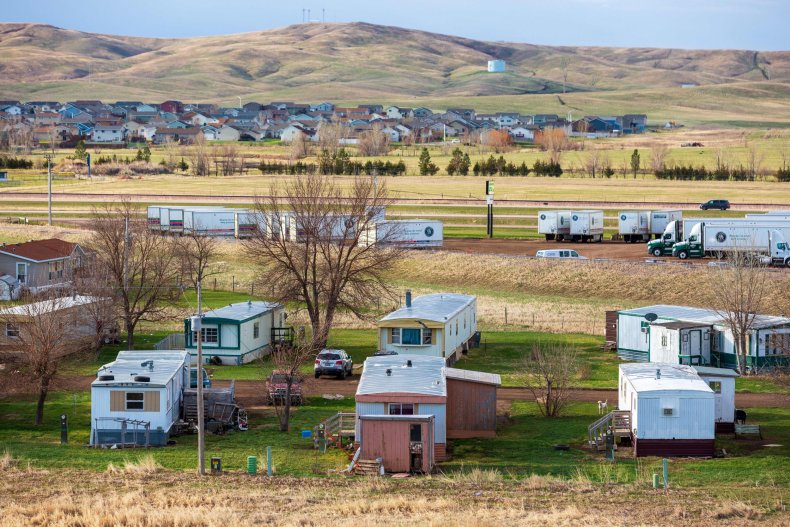 Two similar situations occurred in March of 2018 in Somers Point, New Jersey and Alexandria, Virginia.
Michael Kozimer, 58, of Somers Point, was parked in the fire lane at a local ShopRite, according to the Press of Atlantic City. Kozimer got out of his car to return a movie to a RedBox machine outside the store. While outside of the car, he saw it begin to roll away, and while trying to jump back in, he was run over by his own car.
Kozimer was taken to a local hospital to be treated for his leg injuries but he received a citation for parking in the fire land.
In Alexandria, Virginia, according to the Fairfax County Police Department, 30-year old Isaac Bonsu was being chased by police when he got out of his car and ran himself over.
"CARma: Our officers tried to pull a man over. He sped off, then got out of his car to escape, but forget to put it in park. Oops. He got hit by his own car. He's okay physically," the Fairfax County Police Department wrote on its Facebook page.
According to the Associated Press, Bonsu was charged with a third-time DWI, felony hit-and-run, illegal window tint and possession of marijuana.