Dry January Receives Big Boost in the New Year, Participation up 14 Percent
Dry January, a monthlong challenge in which participants are tasked not to drink alcohol, saw a significant increase in participation last month.
According to food and drink research firm CGA, around 35 percent of legal adults in the United States participated in Dry January, a 14 percent increase from the number of people who did the challenge in 2019. Surveys conducted by the firm point to more nonalcoholic drink offerings and mocktails as a significant factor for the increasing numbers.
"Roughly 50% of those participating in Dry January consumed soft drinks during the month in both 2019 and 2022," CGA said in a statement. "However, nonalcoholic substitutes experienced massive growth. In 2019 just 5% of Dry January participants drank a nonalcoholic beer in the On Premise channel, while that number jumped to 29% in 2022."
"Mocktails were the most preferred alcohol alternative in 2019 with 7% of consumers reportedly purchasing in a bar or restaurant," reported CGA. "This year, 23% drank mocktails while 26% and 22% tried alcohol-free wine and spirits, respectively. Curiosity beyond a traditional mocktail indicates that there are more high-quality options available with compelling flavor profiles that can stand on their own."
The report concludes by saying that around 64 percent of Dry January participants planned to continue drinking nonalcoholic beverages. According to CGA, this marks a big step in the alcohol industry, showing that the market for nonalcoholic fare is steadily climbing.
"This is positive news for emerging brands in the non-alcoholic 'better for you' space and highlights the opportunity for suppliers to introduce nonalcoholic brand extensions that keep consumers engaged with their brand family," said CGA.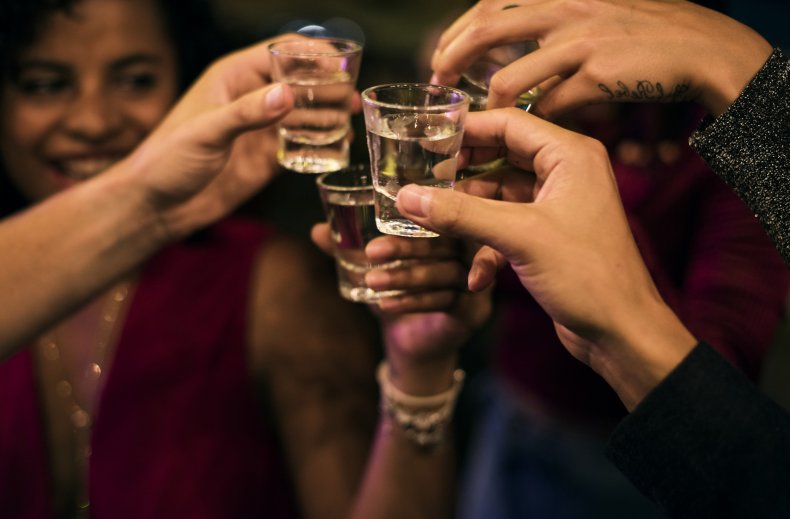 One such brand extension is Heineken's 0.0 brand, which has been advertised as a nonalcoholic solution to the beer company's usual fare. According to Ethan Elliott Maddison of Global Data, brands such as 0.0 could become a new trend in the industry.
"Low- and no-alcohol (NoLo) variations have also been a key subcategory in recent years, linking into health trends," wrote Maddison. "People want to make healthier choices, but they don't want to miss out on their favorite treats. Heineken's 0.0 brand, which experienced growth above 30%, has been reaping the benefits."
Maddison also acknowledges that these types of beverages align with statistics regarding people drinking at home rather than in public.
"NoLo beers also align well with home trends, as 27% of global consumers stated that they usually enjoy low- or no-alcohol beverages while relaxing at home," he wrote.
Update 2/16/2022 at 1:00 p.m. EST: This story has been updated to include more information from the CGA report, as well as GlobalData's report.