Dual US-Iranian Citizen Charged in 'Elaborate Scheme' to Send Electronic Tech to Iran
Federal prosecutors have charged a dual citizen of the U.S. and Iran, accusing him in a plot to illegally transport high-tech electronics to an avowed enemy of the United States.
Kambiz Attar Kashani was charged in federal court Friday with conspiring between February 2019 and June 2021 to evade restrictions on trade with Iran, which has been under ongoing U.S. and international sanctions.
The complaint against Kashani, brought in federal court in Brooklyn, alleges that he was involved in an "elaborate scheme" spanning companies based in the the United Arab Emirates and Iran. These companies knowingly sought to deliver to the Central Bank of Iran products that include subscriptions to proprietary software, fixed attenuators, power supplies and storage systems, alleges the complaint.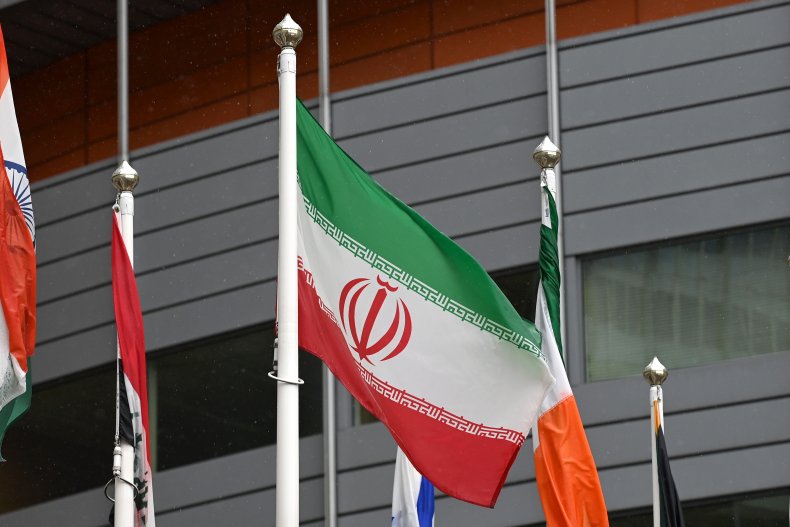 "We believe Mr. Kashani profited financially by strengthening the economy of one of the world's most infamous state sponsors of terrorism, while circumventing critical U.S. laws designed to protect our national security interests," FBI Special Agent-in-Charge Joseph Bonavolonta said in a statement.
The Central Bank of Iran is the official bank of the country's Islamist government. The U.S. government has designated it as a government entity that aids terrorist organizations, including Hezbollah in Lebanon and a Quds Force of Iran's Islamic Revolutionary Guards Corps.
A large driver of the sanctions has been Iran's purported nuclear ambitions. While the country's leadership has denied it is seeking a nuclear weapon, it has continued to enrich uranium while building its conventional arsenal.
Kashani had roles in two unnamed companies in the United Arab Emirates that he used to purchase items from U.S. companies and export to Iran, the complaint alleges. He and others suspected in the scheme did not secure necessary export licenses and told U.S. authorities that the end users of the products would be based in the United Arab Emirates, the complaint states.
The complaint points to emails and invoices among proof of the illicit shipments.
Charging documents do not name the U.S. companies Kashani attempted to deceive from which to procure technology. The companies are based in locations including New York, Massachusetts, Texas and North Carolina. Among their products are "a program that allows large organizations to develop and deploy proprietary, internal-use applications to their employees," open-source products, cloud infrastructure, as well as radio frequency and microwave equipment.
Kashani was arrested on Thursday in Chicago and made his initial court appearance the next day, according to prosecutors. The government's case is being handled by the Office's National Security and Cybercrime Section.
Court records accessed Friday evening do not show Kashani represented by an attorney and he has not entered a response to the complaint.