Dubai Princess Latifa Who Tried to 'Run Away' Seen Alive Again in First Photos After Reportedly Being Captured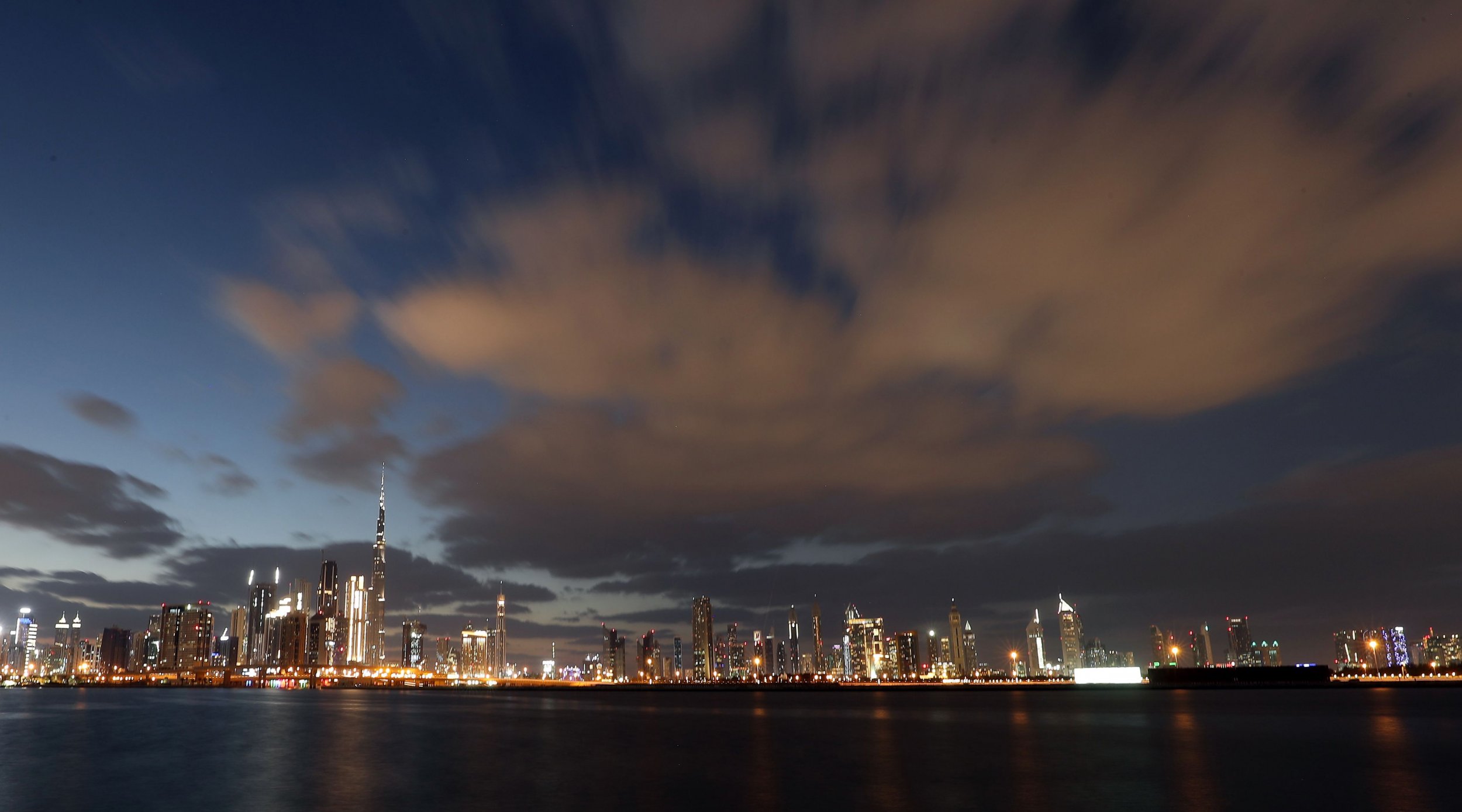 The Dubai ruler's daughter who reportedly fled the United Arab Emirates only to be captured in a covert operation has been seen again in official media after a monthslong absence.
Sheikha Latifa is the daughter of Dubai ruler Sheikh Mohammed bin Rashid Al Maktoum, who also serves as the UAE prime minister and vice president. She was seen alongside former United Nations High Commissioner for Human Rights Mary Robinson in images published Monday by the UAE Foreign Ministry, which said it sent a message to the U.N. office "that responds to and rebuts false allegations" of Sheikha Latifa's detainment against her will, insisting she "was at home and living with her family in Dubai."
"Photographs taken during the afternoon they spent together have been shared, with their consent," the ministry said, according to The Guardian.
"During her visit to Dubai, Mary Robinson was reassured that HH Sheikha Latifa is receiving the necessary care and support she requires," it added.
The murky saga of Sheikha Latifa caused great international concern after The Daily Mail released a video in March of the 33-year-old royal announcing her intentions to leave the country in search of a freer life abroad. Amid official silence over her fate, former French spy and dual U.S. citizen Jean-Pierre Hervé Jaubert told the British newspaper that he had helped Sheikha Latifa in her attempt to flee to the United States.
The dramatic account included Sheikha Khalifa and her friend, Finnish martial artist Tiina Jauhiainen, boarding Jaubert's yacht via jet skis off the coast of Oman. A week later, however, they were allegedly tracked down and intercepted by a joint UAE-Indian security operation off the coast of India's western Goa state. Jaubert claimed he was beaten and, alongside Jauhiainen, was whisked back to Dubai for interrogation, while Sheikha Latifa was apprehended and not seen again.
In the video published by The Daily Mail, Sheikha Latifa claimed to have previously detained by her father and faced abuse at the hands of her powerful family at home. While new images of the missing princess allegedly preparing for a new life outside the UAE surfaced in September, Monday's images are the first ones to show Sheikha Latifa after the apparently failed escape attempt.
Groups such as Human Rights Watch and Amnesty International have pressed the UAE for answers, but the country has kept quiet.
"The recent photographs of Princess Sheikha Latifa published by Sky News on 24 December 2018 are, if verified, a welcome development," The Guernica Group, a legal team representing the princess, said in a statement sent to Sky News.
"However, a number of serious questions still remain as to Sheikha Latifa's whereabouts, her overall well-being and whether she remains detained all appear to be at issue and unanswered by the official statement of the United Arab Emirates," it continued.
The lawyers also noted the "curious timing" of the images being released shortly after BBC News released a documentary entitled Escape from Dubai: The Mystery of the Missing Princess earlier this month, questioning the UAE's official account.