14 Injured as Dubai Skyscraper Erupts in Flames on New Year's Eve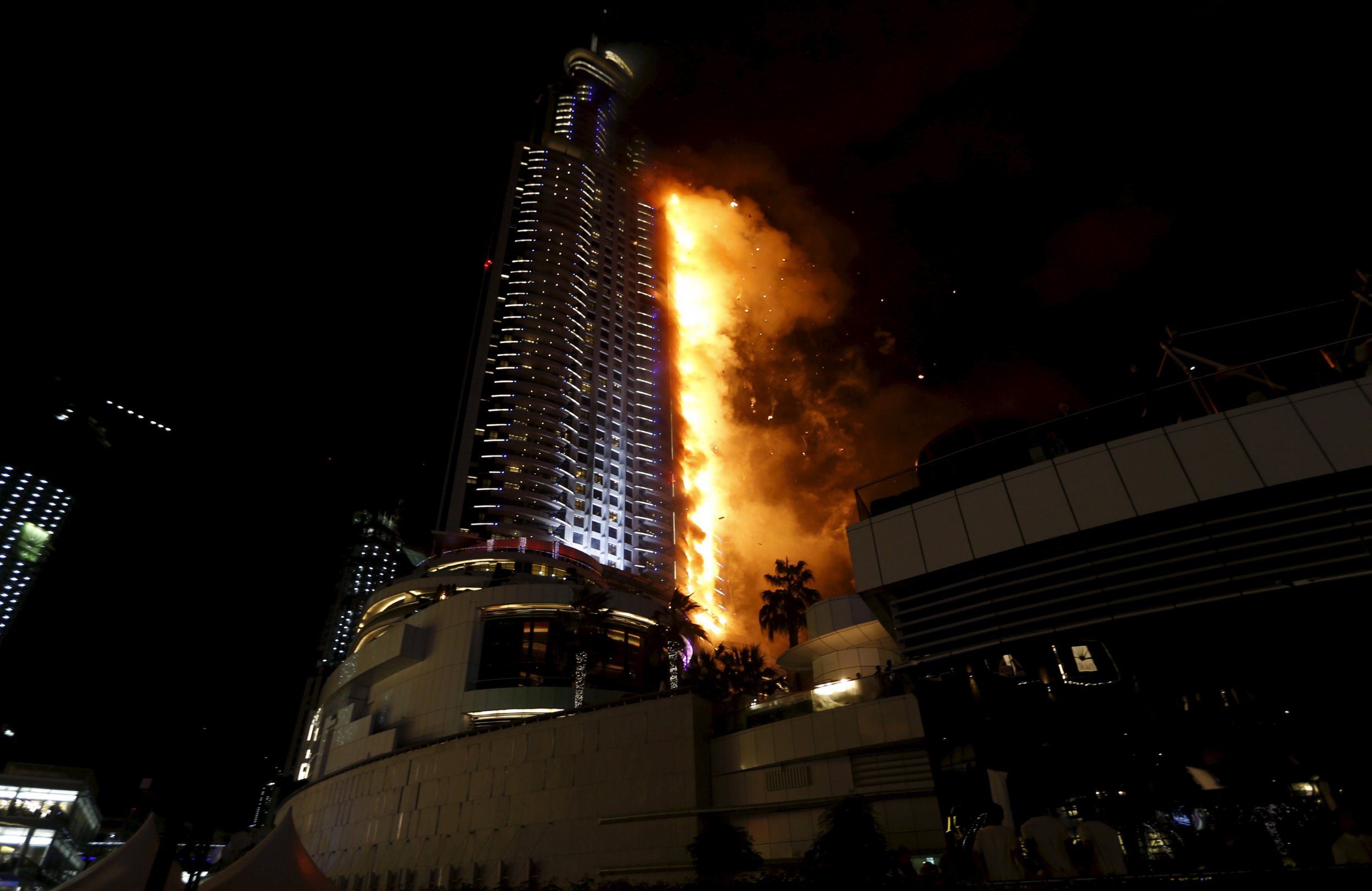 Updated | The Address Hotel in Dubai erupted in flames on New Year's Eve and the Dubai police chief told Newsweek Middle East 14 people were being treated for injuries.
Earlier, a Dubai civil defense official told Al Arabiya that the fire caused no injuries.
The building, which is residential despite its name, is 63 stories high and the fire is believed to have begun on the 20th floor. An Al Arabiya reporter on the scene described the flames as being between 160 and 260 feet high.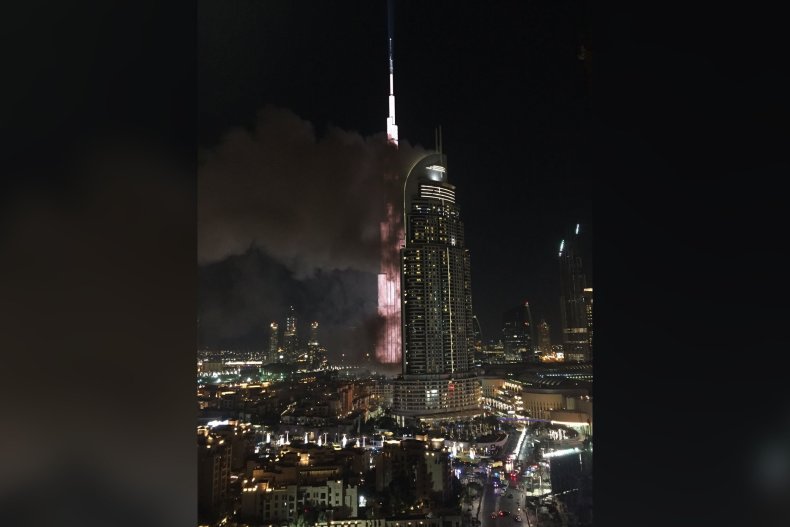 "Authorities are currently on-site to address the incident swiftly and safely," the local government said on social media. A road leading to the Dubai Mall was closed, the Dubai Police tweeted.
The Dubai Civil Defense told Gulf News, a local publication, that three teams were fighting the flames. Police Chief Khamis Al Muzainah told Newsweek Middle East that the injuries were all minor and primarily due to the stampede in the aftermath of the fire. One person suffered a heart attack and later died.
The tower is situated near the Burj Khalifa, the world's tallest building, in downtown Dubai.
"This is horrific. I hope everyone is safe. I can see things falling out of the building," an unidentified witness told Gulf News. Mohammed Al Sarraf, a tourist visiting Dubai for New Year's Eve, told The National the fire was "getting out of hand." Al Sarraf said local restaurants were evacuated due to the flames.
Despite the ongoing fire, the New Year's Eve celebration and fireworks demonstration went on as scheduled. The area surrounding the fireworks was secured by authorities as thousands gathered to watch.
In February of this year, a fire was reported at a different skyscraper in Dubai. It took authorities three hours to fight the blaze and no one was killed.
This story has been updated to include new information about the fire.