Dublin Police Calls For Machine Guns To Tackle Drug Violence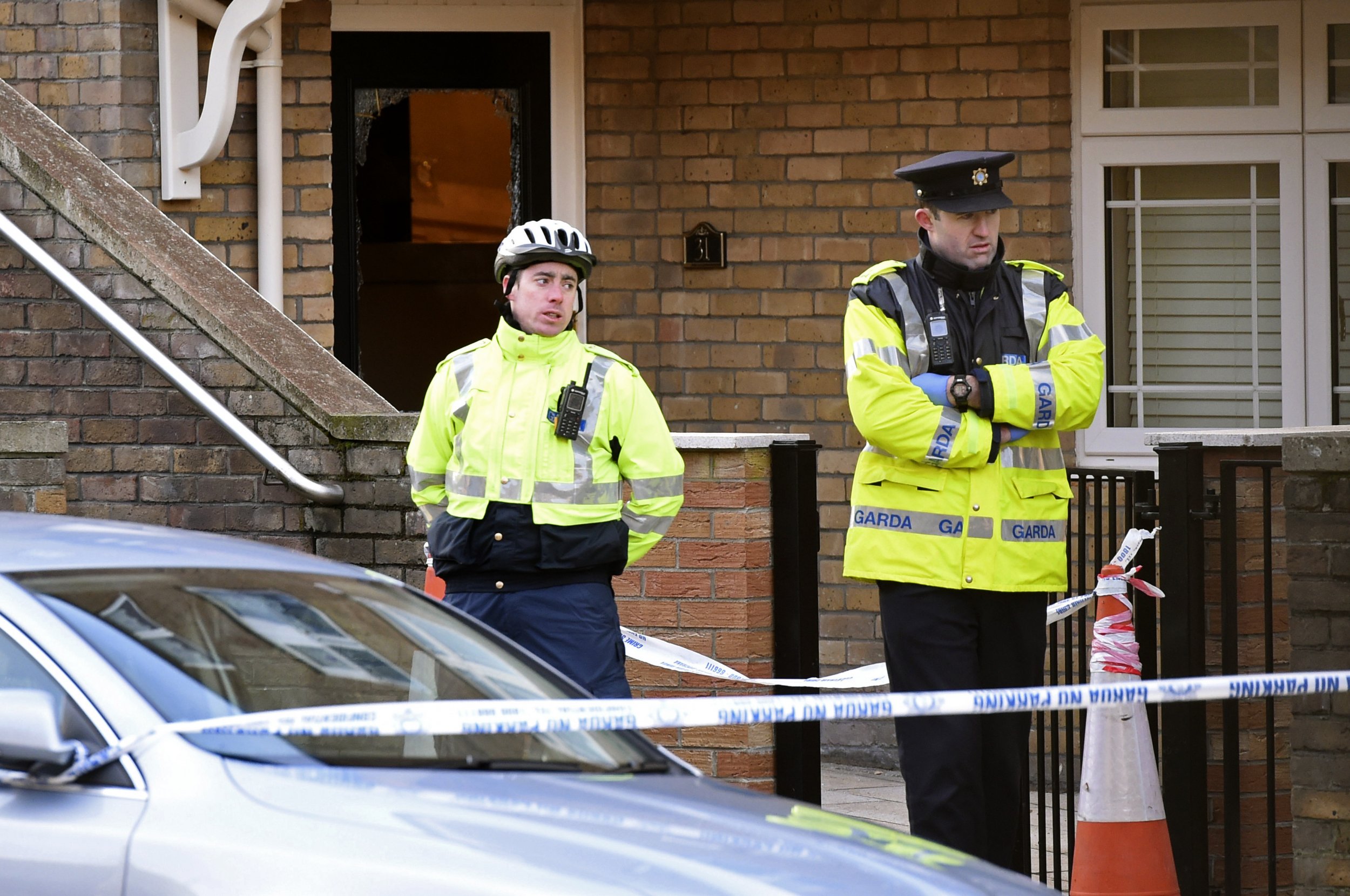 Dublin police want to be allowed to use high-powered machine guns to tackle a surge in gang violence in the city.
Dermot O'Brien, the president of Irish policing body the Garda Representative Association (GRA), said on Tuesday that Ireland's police are under-resourced and he wants officers to be "protected when they go out there," the Irish Independent reported.
Police should have immediate access to Uzis, O'Brien said, and subsequently should be armed with the MP7 submachine gun, which manufacturer Heckler and Koch describes as "a new generation of enhanced-performance submachine guns that bridge the gap between assault rifles and conventional submachine guns."
The call comes after two shootings in the city, one at a boxing weigh-in on Friday that left David Byrne, 34, dead, and another on Monday that saw Eddie Hutch Sr, 59, killed in his home.
A man purporting to speak for dissident republican group the Continuity IRA told the BBC the group was responsible for the first shooting, but police said they are keeping an open mind as to the groups involved and reportedly suspect a feud between rival drug gangs may be driving the violence. A separate statement, also supposedly from the republican group, denied involvement.
Independent Dublin politician Maureen O'Sullivan tells Newsweek extra resources for the police won't solve the problem by themselves: "Drugs is at the core of all of this, and it's the amount of money that can be made from drugs.
"I know people are calling for extra resources into the Gardi [police], but that's only one aspect of it. There's absolutely no doubt... drugs and addiction are very low down on the [government] priority list.
"For me it's getting into prevention, because the more people in addiction we get into recovery, the fewer that are customers for these dealers."
Official statistics released in September 2015 showed that despite an overall fall in the homicide rate, Ireland has seen a rise in gun crime and in offences associated with organized criminal gangs.
Incidents of possession of a firearm increased by 21 percent year-on-year in the 12-month period to June 2015, according to the Irish Times.