'Duck Boats Are Sinking Coffins': $100 Million Lawsuit Filed for Victims of Tragedy That Killed 17
The operator of a duck boat that sank in a lake near Branson, Missouri, earlier this month, killing 17 people, allegedly prioritized profits over safety. That's according to a $100 million wrongful death lawsuit.
Ervin Coleman, 76, filed the lawsuit in the U.S. District Court for the Western District of Missouri on Sunday, after he lost nine family members in the tragic incident. Relatives of other victims are expected to join the suit.
At a news conference Monday, Coleman's attorney Robert Mongeluzzi said that the canopy on the Ride the Ducks Branson vessel entrapped the passengers onboard when the boat sank on July 19 (via CNN).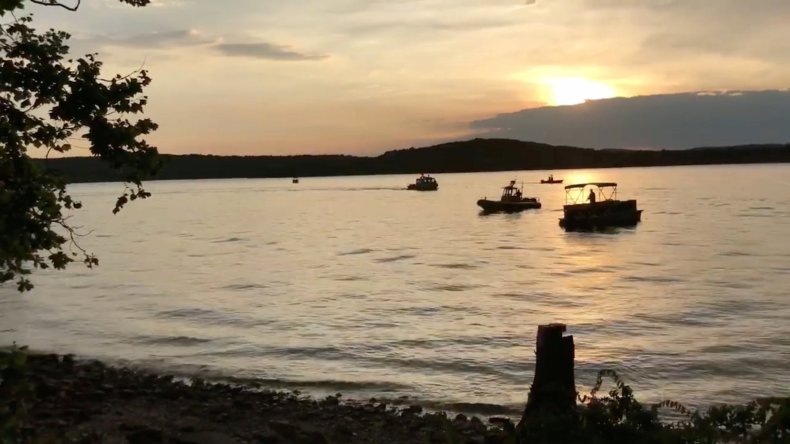 "Duck boats are sinking coffins," he continued. "They made a conscious, intentional decision not to remove the canopies and the only reason I can surmise is money and profit."
If the Branson operators did not ignore a 2002 National Transportation Safety Board recommendation to remove the canopies then the victims would still be alive, Mongeluzzi suggested.
Ripley Entertainment Inc., Ride the Ducks of Branson, Ride the Ducks International, Amphibious Vehicle Manufacturing and Herschend Family Entertainment Group are all named in the lawsuit. In it, they were accused of knowing that the Duck Boat industry was "entirely unfit to be used for any purpose and had previously been responsible for dozens of deaths."
"This tragedy was the predictable and predicted result of decades of unacceptable, greed-driven, and willful ignorance of safety by the Duck Boat industry in the face of specific and repeated warnings that their Duck Boats are death traps for passengers and pose grave danger to the public on water and on land," the lawsuit said.
The lawsuit alleged that the captain breached protocol when he did not instruct those on board to put on life jackets. It also said that the boat's operators violated their own company policies by sailing the boats despite alarming weather warnings.
Coleman's family was from Indiana. Other families killed in the incident were from Illinois, Missouri and Arkansas.
On July 19, the Ride the Ducks Branson amphibious vessel sailed into Table Rock Lake carrying 31 passengers amid a severe thunderstorm that caused strong winds and waves. Soon after, the boat overturned and sank, killing 17.
In a statement on Monday, a Ripley spokesperson said that the company was "deeply saddened" and is dedicated to supporting the grieving families. She then revealed that a National Transportation Safety Board investigation is being conducted and no further comments will be made until a conclusion has been reached.
'Duck Boats Are Sinking Coffins': $100 Million Lawsuit Filed for Victims of Tragedy That Killed 17 | U.S.