Duck Dynasty Star Takes Exception to Kamala Harris's 'Medicare-for-all' Plan: God Is 'Eternal Health Care…It's Free'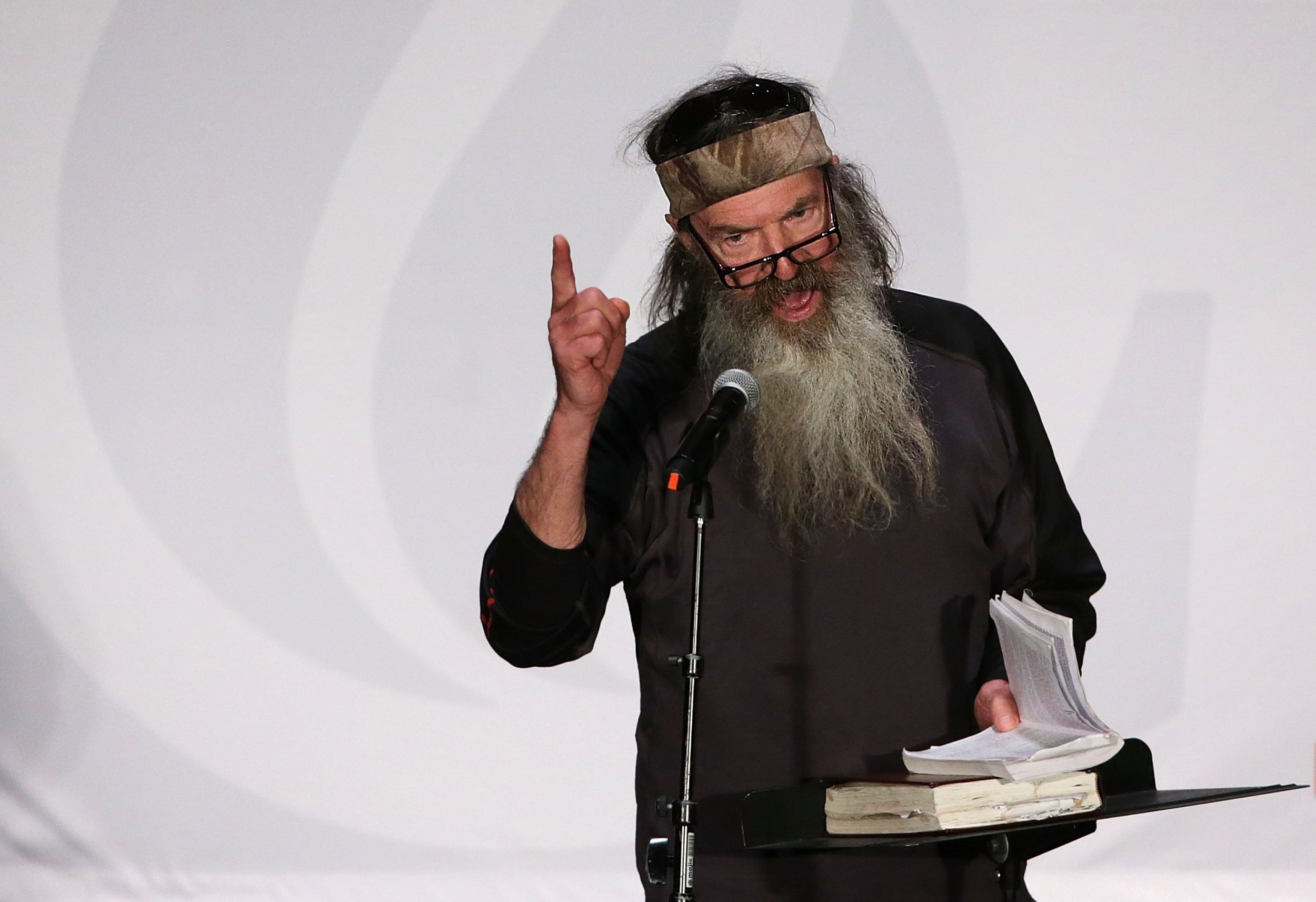 Debates over universal health care in the U.S. tend to focus on its cost, but one television reality star has come up with a supernatural solution to budgetary constraints.
Star of Duck Dynasty, Phil Robertson, has little time for the proposal backed by senator and Democratic presidential candidate Kamala Harris to create what he described as "Medicare-for-all."
Taking rather literally the Gospel of Matthew, verse 9:35, which claims that Jesus healed "every kind of disease and sickness," Robertson told Fox Business that the only single-payer system for health care required is the almighty and it required no insurance premiums.
"Kamala, I already have health care. It's given to me by God. Eternal health care. I am guaranteed to be raised from the dead. I have life and immortality given to me by God through Jesus Christ," he told Fox host Neil Cavuto.
Cavuto countered with a question about what should be done about people who "get sick on Earth in human form." Robertson, 72, responded: "The temporary reprieve is not worth it. I'm telling her, I have eternal health care and it's free. Doctors can give you a little temporary reprieve, but they cannot save you from physical death. The doctors who treat you, they die, too."
Cavuto then asked him whether he was dismissing the need for any health care at all, to which Robertson responded: "I did not have any health care for 50 years and someone says (to me) 'now that you are rich and famous you can buy every kind of insurance known to man if you want to.' But I never needed it for 50 years so there you go," he said, Huffington Post reported.
Duck Dynasty, which ended in 2017, followed the fortunes of Robertson and his family who run their business in West Monroe, Louisiana, called Duck Commander.
Its fourth season premiere was watched by 11.8 million people, which E! Reported was the most-watched nonfiction cable series in history. Robertson has been open about his conservative Christian views.
He was criticised for his comments in 2016 on the stump backing Republican candidate Senator Ted Cruz where he described homosexuality as sinful behavior, describing same-sex marriage as "evil" and "wicked," Right Wing Watch reported.