Duggars: Eldest Son 'Improperly Touched' Four of Their Daughters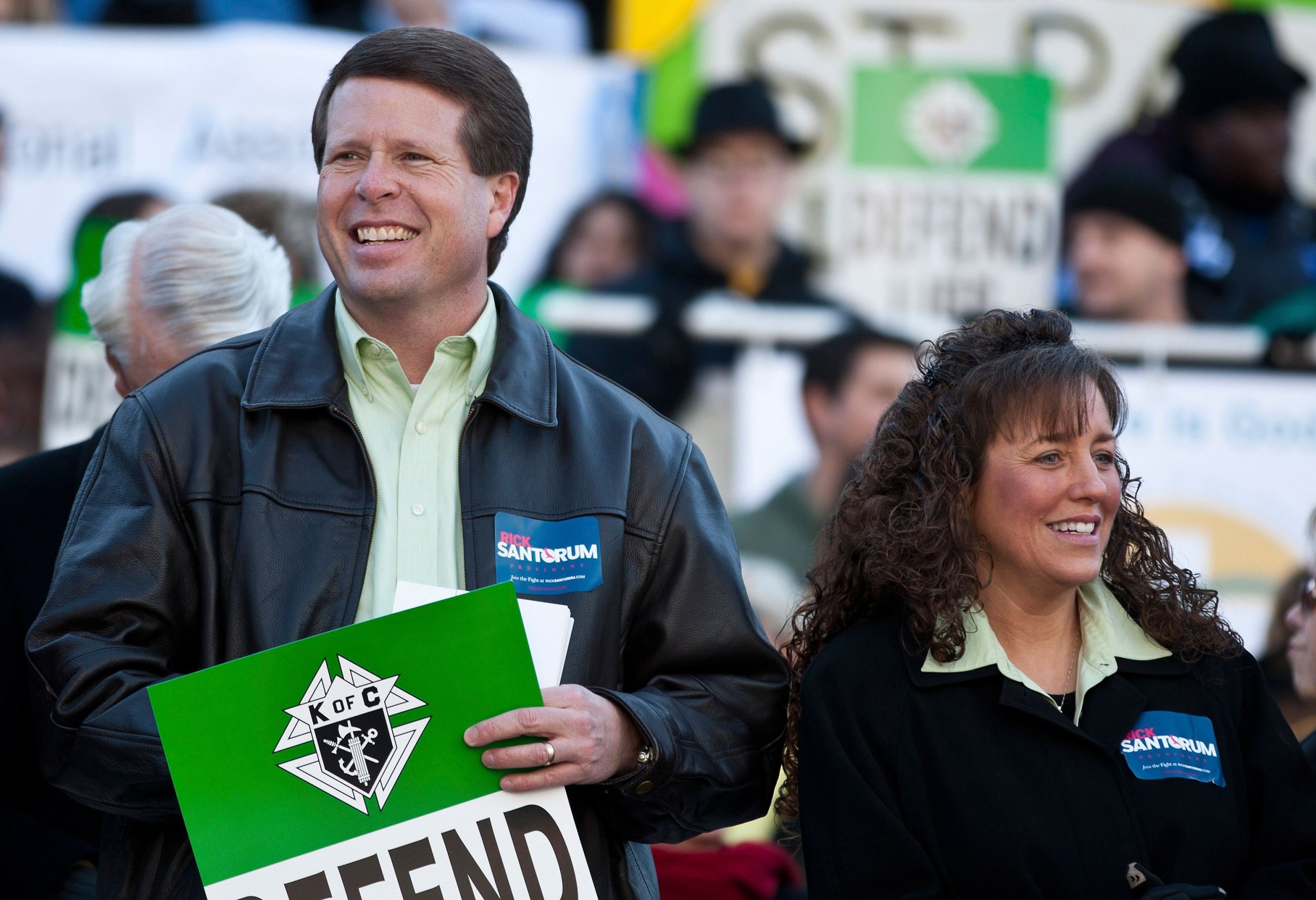 The Duggar parents, of TLC's 19 Kids and Counting, have confirmed that four of the five girls their oldest child "improperly touched" when he was a teenager were their daughters including their youngest daughter. One of the victims, who was not identified, reportedly was of a single-digit age at the time of the incident. Two of the daughters—Jessa Seewald and Jill Dillard—chose to self-identify as victims in a joint interview with Fox News anchor Megyn Kelly.
Jim Bob and Michelle Duggar on Wednesday told Fox News that, at the age of 14, Josh Duggar shared with his parents that he improperly touched one of his sisters. Josh, now 27, has been the focus of media attention in the past few weeks, which forced the TV network to pull the show from its programming.
Twelve years ago, the conservative, religious family went through "one of the most darkest times that our family has ever gone through," father Jim Bob told Fox. "[Josh] said he was just curious about girls, and he had gone in and basically touched them over their clothes while they were sleeping. They didn't even know he had done it."
"To them, they probably didn't even understand that it was improper touch," the mother added.
The Duggars admitted to not immediately notifying authorities. Instead, they said they put up "safeguards" in their home and spoke with other families who had similar experiences. "As parents, you're not mandatory reporters," Jim Bob said. "The law allows for parents to do what they think is best for their child."
The show focuses on the family, which is composed of 10 sons and nine daughters whose names all begin with the letter "J," and often discusses their religious views. The children aren't allowed to hold hands with someone before an engagement, nor kiss before marriage. It first aired in September 2008.
A petition was started last year for TLC to remove the reality series from its network for what some viewers called an anti-gay stance taken by the parents. Opponents also disapproved of Josh for serving as the executive director of the Family Research Council Action, which, according to its website, aims to educate the public about "traditional American values." He since has stepped down from his position.
Josh has issued an apology.