DUI Suspect Abandons Baby in Cold Vehicle While Fleeing Officers: Police
Police on New Year's Eve pursued a mother after she fled an encounter with officers then abandoned her child in a cold car, officers explained. The woman was also suspected of driving drunk before and after being approached initially by police.
Melissa Doyle of Santa Rosa, California, was wanted as of early Friday morning after fleeing an encounter with police. Officers were initially called to the scene after receiving complaints about a vehicle playing loud music near the city's Bellevue neighborhood at around 1:20 a.m. Upon finding her white minivan, officers attempted and failed to get Doyle's attention.
"Doyle initially appeared to be sleeping and ultimately refused to comply and roll down her window," the official police report stated.
Officers at this time noticed a baby in the rear of the vehicle, later determined to be Doyle's 18-month-old. Not long after the officers attempted to engage with the mother, she started the vehicle and attempted to flee. Officers noted signs of intoxication.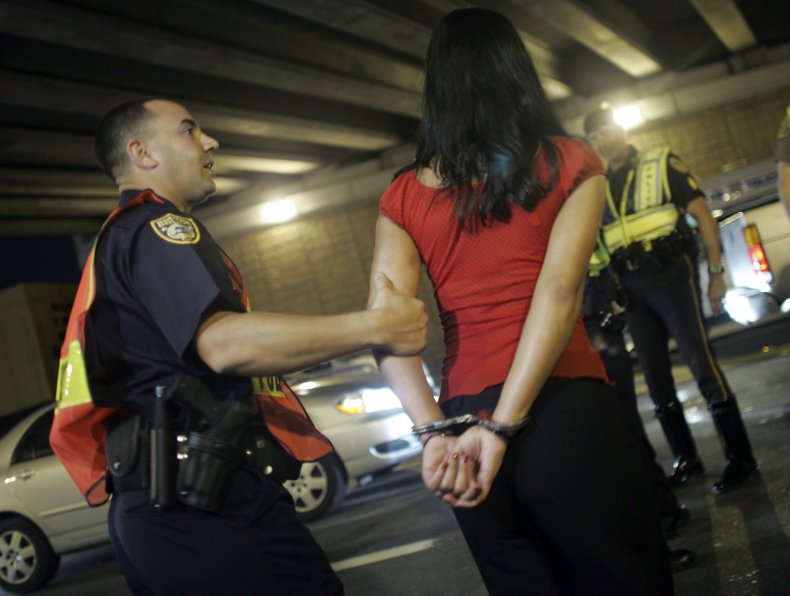 "The Officer ran back to her patrol vehicle and began searching for the Minivan, which had evaded quickly through several residential streets," the report continued.
Roughly 10 minutes later, with backup in tow, police found the minivan once again. This time, Doyle, 34, appeared to have abandoned the vehicle, as well as the child inside of it. Officers noted that the infant was crying, felt cold to the touch, and was not dressed in warm clothing. Temperatures in Santa Rosa were as low as 36 degrees on Friday, according to AccuWeather. Officers took custody of the child at that point.
Medical personnel "were summoned to the scene and the infant was transported to an area hospital for evaluation," the report read. "Upon being medically cleared, the infant was released into the care of an immediate family member. Through the investigation, Doyle was positively identified as the driver of the Minivan and mother of the small child. Evidence of alcohol consumption was also located inside the vehicle."
Santa Rosa Police Sgt. Christopher Mahurin told Newsweek in a statement that, as of Monday afternoon, Doyle has not been tracked down and the search for her remains active. Her child, Mahurin said, "is doing well" and was released into the custody of its father by the end of New Year's Eve. Doyle is currently wanted on charges of child endangerment and evading arrest.
Update 1/03/2022, 2:15 p.m. ET: This story has been updated with new information on the case from Santa Rosa Police Sgt. Christopher Mahurin.