Duke Energy Wants to Pass on Pond Cleanup Charges to Customers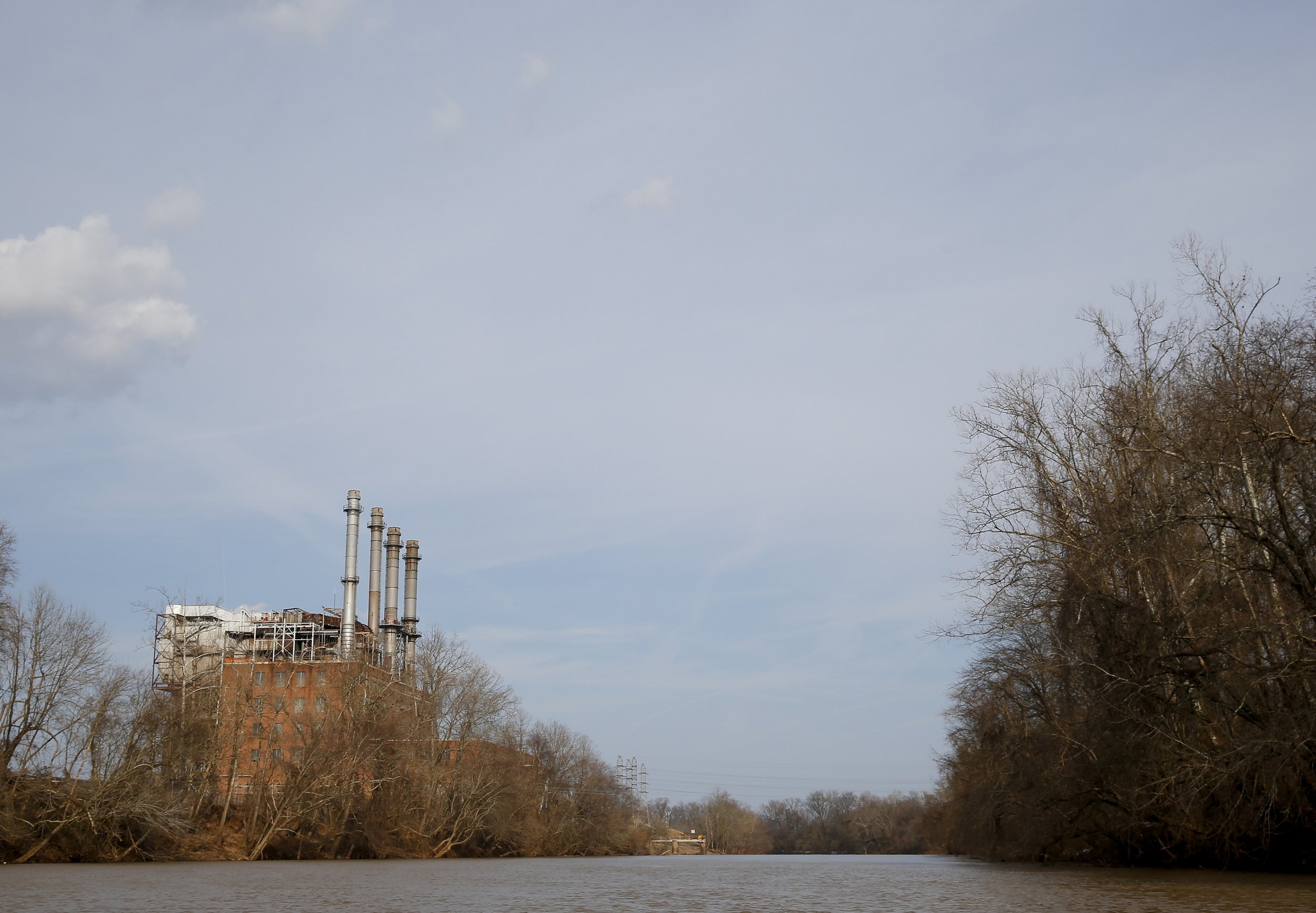 The company that spilled millions of gallons of toxic coal slurry into a major North Carolina river last month wants its customers to pay for cleaning up its waste lagoons in the rest of the state.
Meanwhile, a state that has long been accused of turning a blind eye to ash pond pollution appears to be springing into action.
Duke Energy is the largest electricity supplier in the country and the primary supplier of energy in North Carolina, serving 3.2 million customers in the state. CEO Lynn Good said Friday that although costs of cleaning up the Dan River spill would be covered by Duke Energy shareholders, the costs of removing the ash from Duke's other existing ponds should rest squarely with the customer, by way of a higher energy bill.
"Those are typical costs to serve customers," Duke representative Thomas Williams told Newsweek on Monday. "We're not alone in creating ash ponds. That's done with any plant in the country."
In just over a month since a Duke employee first noticed something was wrong at the Dan River coal ash pond, the company has spilled around 35 million gallons of toxic slurry (now caked onto 70 miles of riverbed), come under a federal investigation for criminal wrongdoing, and been chastised by Gov. Pat McCrory, a previous employee of the power company. State regulators have also found second and third storm drains discharging without permits near the faulty ash pond--the first was recently plugged, but the second is still leaking into the river. A state regulator says the arsenic from third leak is sufficiently diluted by the river to meet state water quality standards.
Williams said Duke was "in the permitting process" for those two other storm drains. "I'm not getting into specific pipe leaks," he said.
Meanwhile, amid questions of lax regulatory practices, federal prosecutors have subpoenaed the N.C. Department of Environment and Natural Resources as part of a criminal investigation into the spill. The department has long been accused by environmental groups of insufficiently regulating coal ash, the heavy metal-laden and possibly radioactive byproduct of coal plants that is stored in ponds.
Environmental groups tried three times before the spill to force Duke Energy to clean up its leaking coal ash ponds. They say their lawsuits were all blocked by the department.
But since the Dan River spill, the department has embarked on an audit of Duke facility permits, and issued violation notices to five power plants they found had "neither applied for or obtained stormwater permits," according to a press release.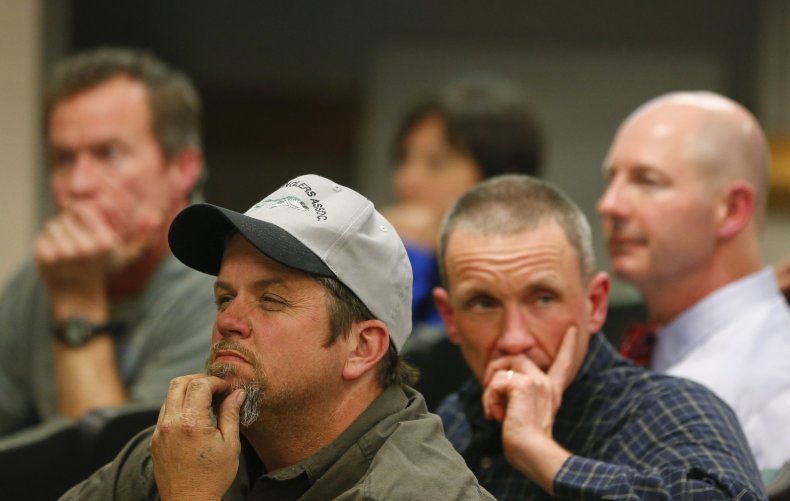 Residents at community forums are frustrated and distrustful of government regulators, Al Jazeera America reports. Locals worry that the water is still unsafe, though there have been no verified reports of health problems related to the spill. They says they feel let down and misled by the environmental agency.
Pressure is mounting for Duke to remove the ash from its 33 retired or soon-to-be retired ash ponds around the state. NC Utilities Commission calculates it would require upwards of $1 billion to remove and prepare all the ash for dry storage from Duke's dozens of ash pits, based on removal expenses in South Carolina. A household might expect to pay between 50 cents and 75 cents a month more for 10 to 15 years, a Commission official told the Raleigh News & Observer. The cost would rise further if the ash ponds are found to have contaminated groundwater with the heavy metals and arsenic typically found in the ash.
For now, North Carolina is waiting to learn how Duke will handle its network of ash ponds. In five days, Duke must turn in its plan and budget to Gov. McCrory.
"We don't know what the plan is right now. A lot has to unfold," Williams said.