Duke Morrison: The Humble Origins of John Wayne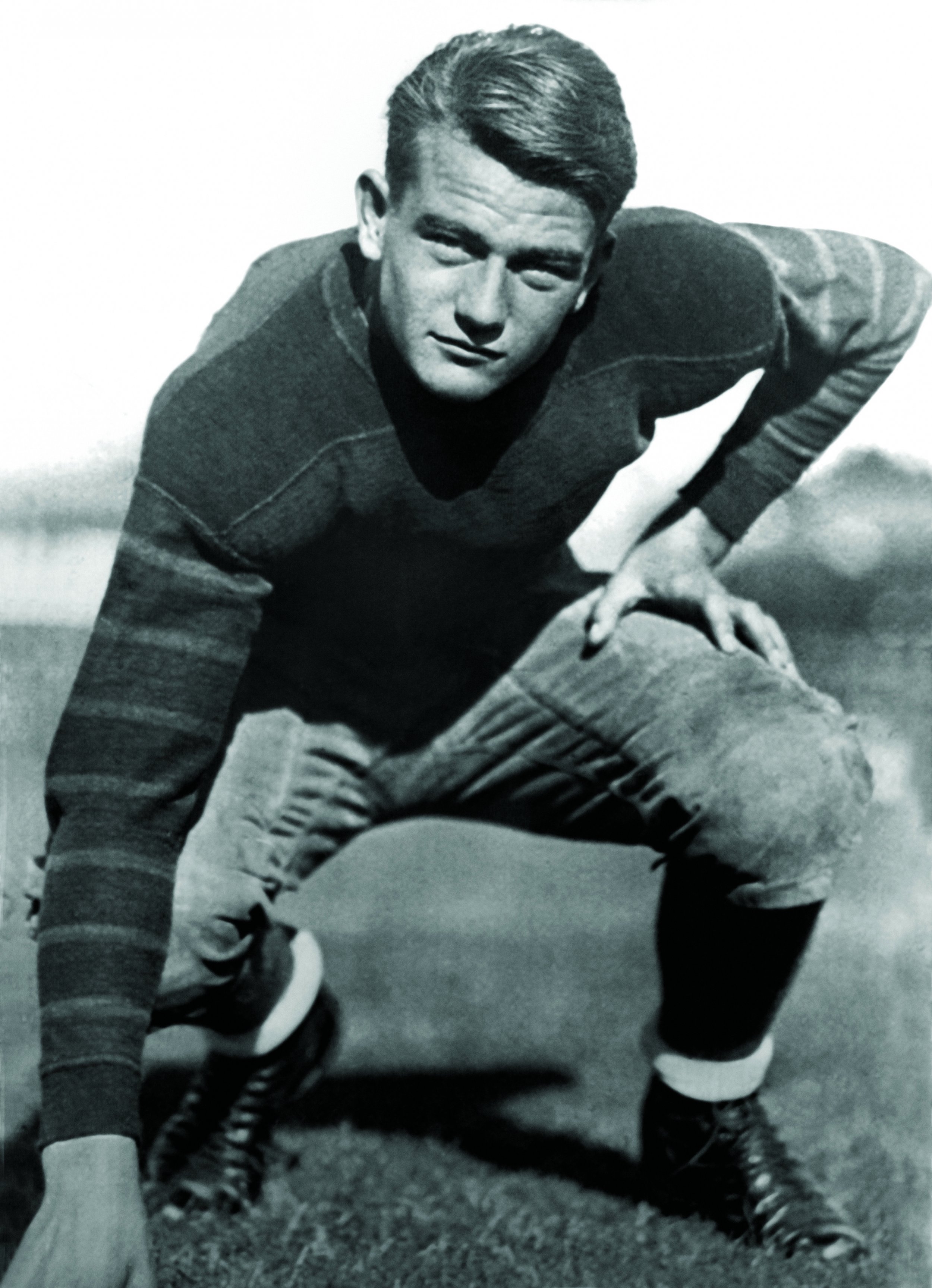 A little more than a century ago, a boy named Marion moved with his family from Iowa to the California coast—the first journey in a series of moments that would come to define the boy named Marion Michael Morrison and the man named John Wayne. This article, along with others that celebrate the life and legend of John Wayne, is excerpted from a Newsweek Special Edition, John Wayne: The Unstoppable Legacy of America's Favorite Cowboy.
John Wayne was born on a Hollywood studio lot sometime in 1930, when director Raoul Walsh was struggling to come up with a catchy moniker for the mostly unknown star of his movie The Big Trail. The unsure 23-year-old man to whom Walsh attached the name had roots far from the bright marquee lights of Tinseltown, extending into the American heartland. And while nothing in his background marked Wayne for his eventual superstardom, the wholesome, all-American values of honesty, hard work and reverence for God and country permeated every aspect of the actor's childhood, serving as a foundation from which he would build the most authentic and relatable persona in cinematic history.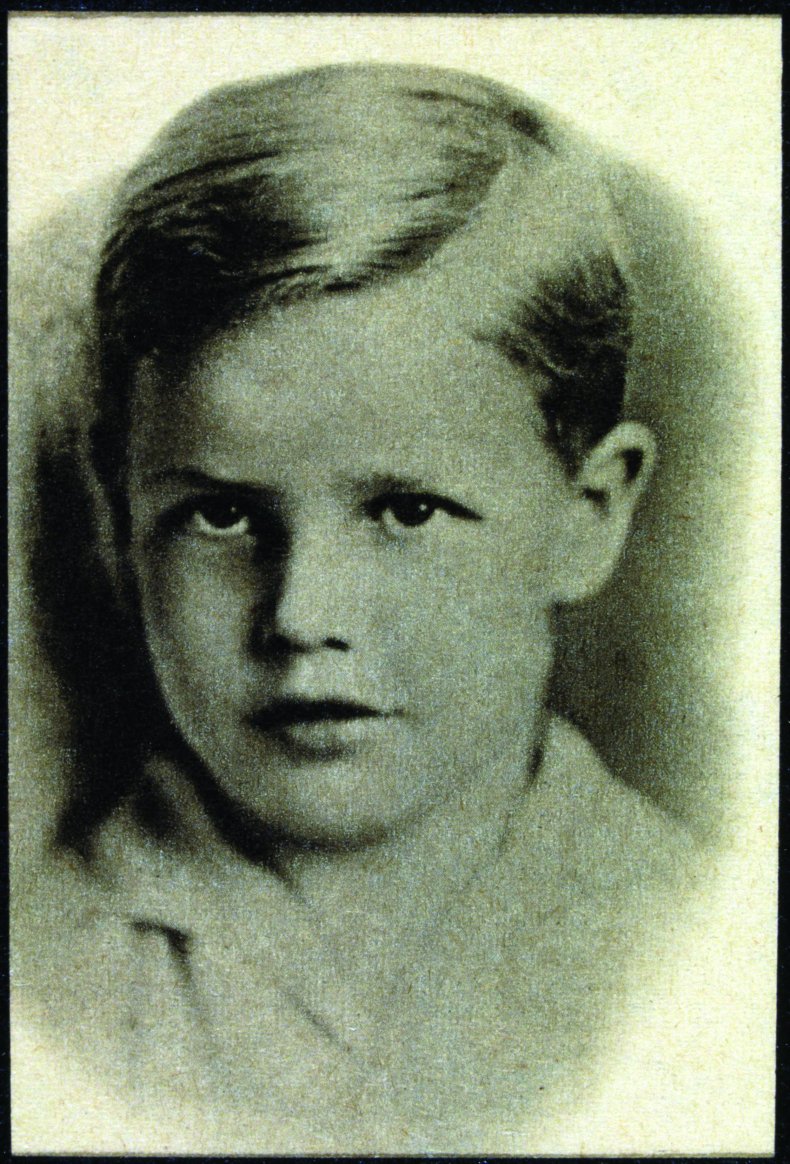 Marion Morrison came wailing into the world on May 26, 1907, in the small town of Winterset, Iowa. The eldest child of Clyde and Molly Morrison, Marion found himself in a family defined by struggle. Though the Morrisons had carved a niche for themselves in America's middle class—Clyde worked as a pharmacist to support his family—the patriarch's business acumen didn't always keep pace with his gregarious nature. Financial strains forced the Morrisons (including Marion's younger brother, Robert, born in December of 1911) to move around Iowa, with Clyde sometimes forced to take a job in a separate town from where his wife and children lived. By 1914, a conspiracy between Clyde's acute case of tuberculosis and his father—Marion's grandfather—offering to set up his son's family out west led the Morrisons to make a trek out to California.
For the first time in his life, the boy who would grow into John Wayne headed into the sunset to find his future and fortune.
Arriving at an arid and desolate stretch of land in Palmdale, California, the Morrisons discovered anything but easy living in the Golden State. Clyde's attempts at eking out a livelihood from the land ended in wilting failure time and again. Despite trying to raise everything from their crops, the family could barely make ends meet. These lean years instilled in young Marion a sense of frugality and a strong work ethic he would carry with for him the rest of his life. It also gave him a taste of the homesteader lifestyle his later movies immortalized in the popular imagination, giving him roots in the gritty West as well as the heartland. A typical day for Marion could involve waking up early to help out with chores on the farm before riding his trusty steed, a pony named Jenny, to elementary school in nearby Lancaster.
When the family gave up farming at the homestead, they moved on to Glendale. In this suburb of Los Angeles, John Wayne became a typical Californian teen. Along the way, he picked up a nickname that would last him a lifetime: Duke. The popular legend behind the noble-sounding name is that Marion kept as a constant companion an Airedale Terrier named Duke. Soon, everyone around town began calling the boy by his dog's name, and because it was a manlier handle to go by than Marion, he decided to keep it. Whatever name he used, it was apparent to friends and family that the young man was a go-getter.
Marion attended Glendale High School from 1921 to 1925 and established himself as something of an everyman: He served as president of the student council, worked as a sportswriter for the school newspaper, excelled on the gridiron as a strapping young guard on Glendale's football team and even found the time to take up bodysurfing, one of the roaring '20s most popular activities in Southern California. This athletic prowess would eventually catch the attention of legendary football coach Howard Jones of USC: Duke's transformation from Iowa farmboy to California movie god was nearly complete.
Duke's first forays into the world of theater ended up being the one high school hobby out of the many he loved that would hold the greatest influence over the course of his life. One memorable performance saw him (and the rest of the Glendale football team) dress in the latest women's fashion for a variety sketch program. An odd first taste of the stage for the man who would come to embody American masculinity, but performing had found a way into Duke's life and it wasn't about to let go.
Even when Marion matriculated to the University of Southern California on a football scholarship, he continued to find himself drawn into the world of professional make-believe. He and his teammates would find work on the backlots of Hollywood studios, performing the grunt work necessary to piece together dreams and fantastical escapes for the entire world.
When a bodysurfing injury ended Marion's promising football career and, subsequently, his scholarship and means of attending college, the path laid before the man, with his good looks, imposing physique and star quality, was clear: He was going to be a movie star. It would end up taking a few more years than he might have hoped, as well as a detour into B-pictures and a stint as a singing cowboy.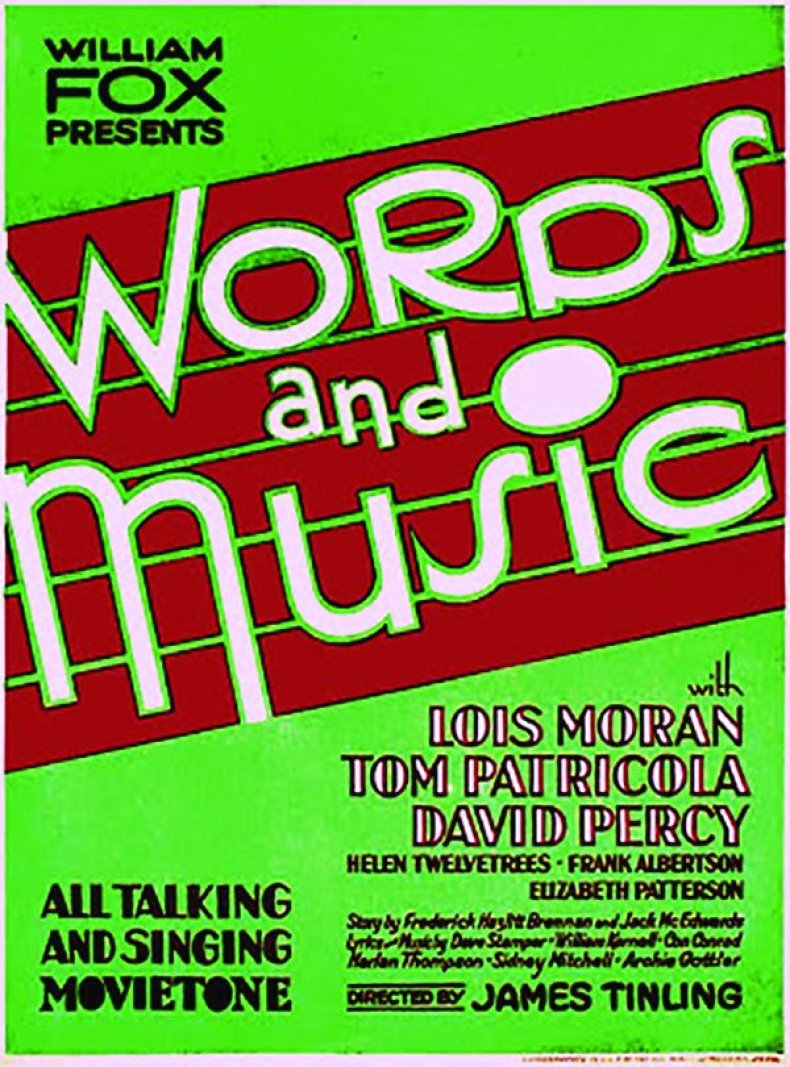 In true John Wayne fashion, he never held his unlucky break against USC and remained a loyal Trojan fan for the rest of his life, even defiantly wearing a USC cap to the UCLA medical center during his cancer treatments later in life. Though we might have known John Wayne as a gridiron star from the early days of professional football had things panned out differently, Americans today know him for his on-screen heroism.
His time as a USC Trojan is fitting for a future member of the Hollywood upper crust. The football team's most enthusiastic supporters during the days of John Wayne's coach Howard Jones were the impetus behind USC's now-storied Cinema Studies department, formulating a unique approach to studying movies while meeting at an L.A. athletic club. Today, USC football is one of the most beloved programs in the NCAA, with high-profile fans packing the sidelines for rivalry games like the battle for the Jeweled Shillelagh against Notre Dame. The first installment of this rivalry took place in John Wayne's freshman year. The prestige of USC football and its proximity to the lights and glamour of Hollywood made finding full-time work on the studio backlots easy for a young man like John Wayne, who was looking for an opportunity after losing his scholarship. Once he was on the set, he would never be Duke Morrison from Winterset, Iowa again.
It was clear from his first jobs in the movie business, such as sweeping up leaves between takes on John Ford's Four Sons, that Duke belonged in Hollywood. The constant excitement and intrigue was just as thrilling to Duke as it was to the millions of Americans who loved to read about Tinseltown in their entertainment magazines—even tasks like pasting premium liquor labels on rotgut booze so Fox executives could impress guests didn't deter Duke from his dream of stardom. Before the roaring '20s came to an end, Duke was in front of the camera and steadily making his way toward superstardom.
This was excerpted from Newsweek's Special Edition, John Wayne: The Unstoppable Legacy of America's Favoriate Cowboy, by Issue Editor Tim Baker.