Unranked Syracuse Just Beat No1 Duke—Here's How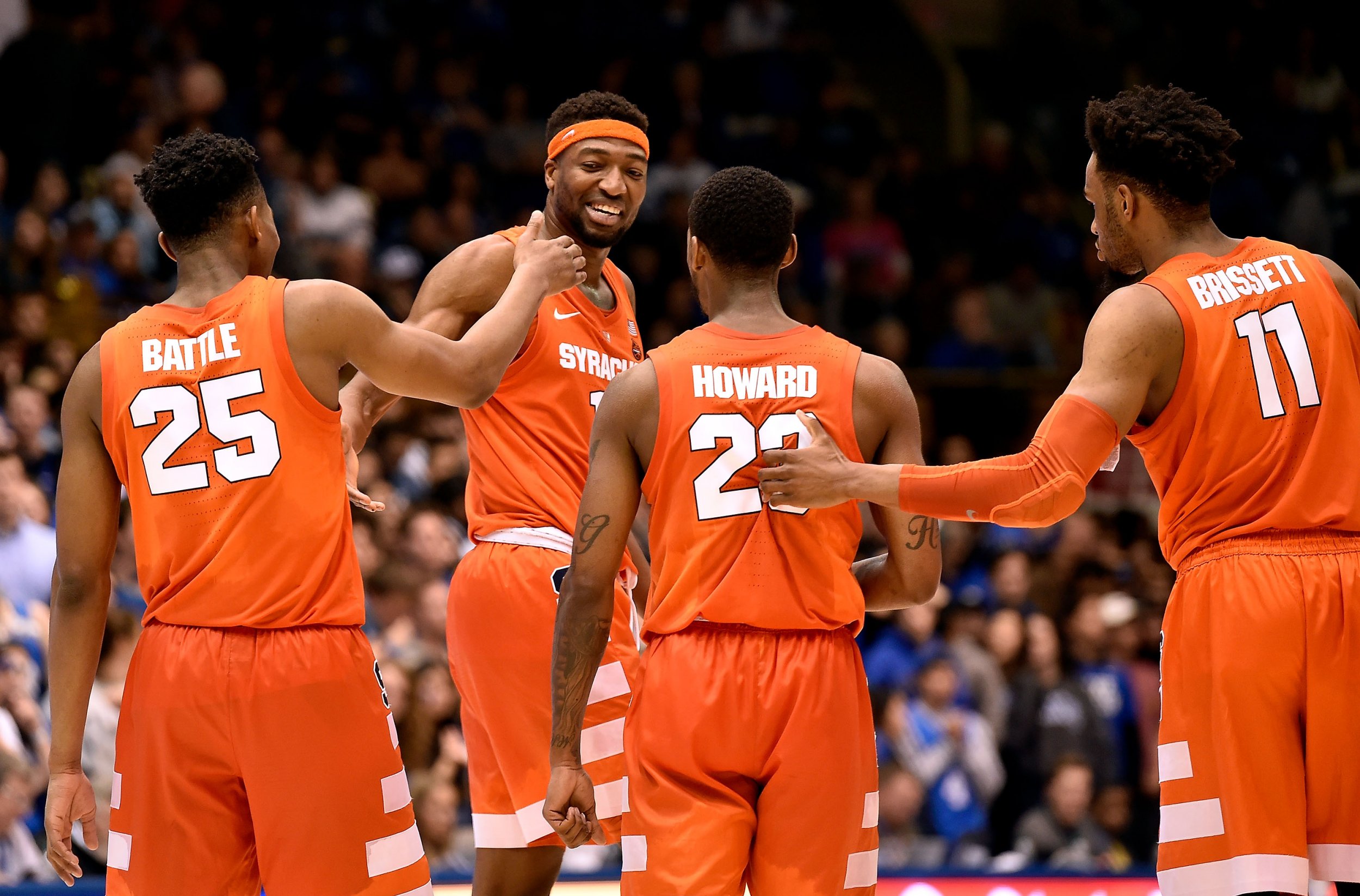 Syracuse caused a major upset on Monday night, winning 95-91 against Duke in overtime and condemning the Blue Devils to their first defeat at home this season.
The Orange made the most of some of Duke's notable absentees and became the first team other than North Carolina to beat the number one-ranked team in the country.
Read more: Is Tre Jones Duke's most important player? Twitter thinks so
Tyus Battle top scored for Syracuse with 32 points, while Elijah Hughes finished with 20 points and five rebounds, Franklin Howard added 16 points and five assists and Paschal Chukwu chipped in with 10 points and a career-high 18 rebounds.
Syracuse went into the game as a 17-point underdog on the back of a loss to Georgia Tech and Battle suggested coach Jim Boeheim used the odds to motivate his team.
"That's a 17-point spread, that's how much people respect you guys right now'," Battle quoted Boeheim as saying, as per the Associated Press.
"We're competitors, so we took that really personal."
While beating Duke on the road is no fluke, the Orange's task was made slightly easier by the absence of Cameron Reddish, who missed the game with flu-like symptoms. Things then went from bad to worse for the Blue Devils, who lost point guard Tre Jones to a shoulder injury just over five minutes into the game.
To put his impact into context, Jones had four steals in the 5 minutes and 37 seconds he spent on the court, the same number his teammates combined for in the entire game. Once Jones went off, Syracuse outscored Duke 89-77, while shooting 45 percent from the field.
With two of their main weapons unavailable, Duke relied heavily on Zion Williamson, who finished with a career-high 35 points and 10 rebounds.
However, Williamson's effort was to no avail as Syracuse packed the paint and were happy to let Duke shoot from beyond the arc.
The plot worked as the Blue Devils drained just nine of their 43 attempts from three-point with RJ Barrett taking 17 of them—the second highest figure in Duke's history.
"When you get two guys hurt and injured, there is no game plan anymore," Duke coach Mike Krzyzewski said. "Our game plan was to pick them up full-court, put pressure on the ball, and that was working pretty well. Then, you're trying to survive, really."
The loss to Syracuse means Duke is now 14-2 overall and 3-1 against conference rivals, while Syracuse is also 3-1 against conference opponents but has a 12-5 record overall.
For both teams, the next assignment is a home game on Saturday, with Duke hosting number four-ranked Virginia and Syracuse welcoming Pittsburgh.