Duke University Official Steps Down After Telling Chinese Students to Use 'English 100% of the Time' in Leaked Email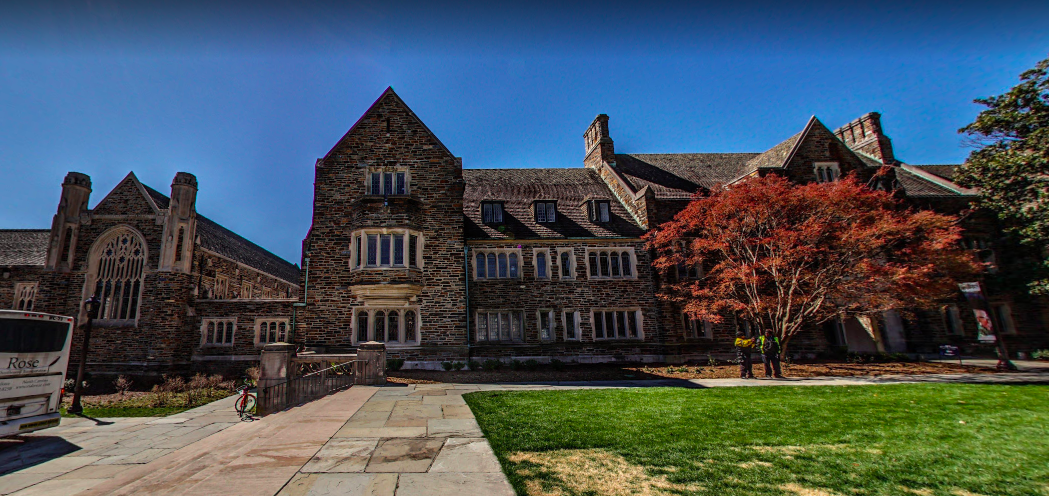 A Duke University official stepped down over the weekend after a leaked email showed her telling Chinese students to speak "English 100 percent of the time."
On Friday afternoon, Megan Neely, the director of graduate studies for the Master of Biostatistics program at Duke University, sent an email out to first-year and second-year biostatistics graduate students, urging them to "commit to using English 100% of the time" on campus "or any other professional setting."
In the email—titled "Something to think about…"—Neely claimed that two unnamed faculty members visited her office and asked to see photos of the biostatistics students. Neely went on to explain that her colleagues wanted to see the images so they could then determine who they heard speaking Chinese "very loudly" on campus in case they ever applied for an internship.
Screenshots of the email were leaked on social media on Saturday. Duke University officials later confirmed the screenshots were accurate to campus newspaper The Chronicle.
"They were disappointed that these students were not taking the opportunity to improve their English and were being so impolite as to have a conversation that not everyone on the floor could understand," Neely wrote in the email. "To international students, PLEASE PLEASE PLEASE keep these unintended consequences in mind when you choose to speak in Chinese in the building.
"I have no idea how hard it has been and still is for you to come to the US and have to lean in a non-native language. As such, I have the upmost respect for what you are doing," she continued. "That being said, I encourage you to commit to suing English 100% of the time when you are in Hock or any other professional setting."
Neely's emails sparked outrage after being widely shared on social media, with some accusing her and the unnamed faculty members of racial discrimination.
In an email on Saturday afternoon, seen by the Chronicle, Mary Klotman, dean of the medical school, apologized to students for Neely's email and announced she will be stepping down from her role as the director of graduate studies for the program. "I have asked the university's Office of Institutional Equity (OIE) to conduct a thorough review of the Master's of Biostatistics Program and to recommend ways in which we can improve the learning environment for students from all backgrounds," Klotman wrote.
"In addition, Dr. Neely has asked to step down as director of graduate studies for the master's program effective immediately and will be replaced by an interim DGS to be named shortly.
"We will always be committed to ensuring that you are welcomed and included in every aspect of university life," she added. "Sadly, this matter demonstrates that we must continue to work on overcoming deep-seated concerns about our cultural awareness and understanding."