Israel Says Not Enough Evidence To Try Duma Arson Attack Suspects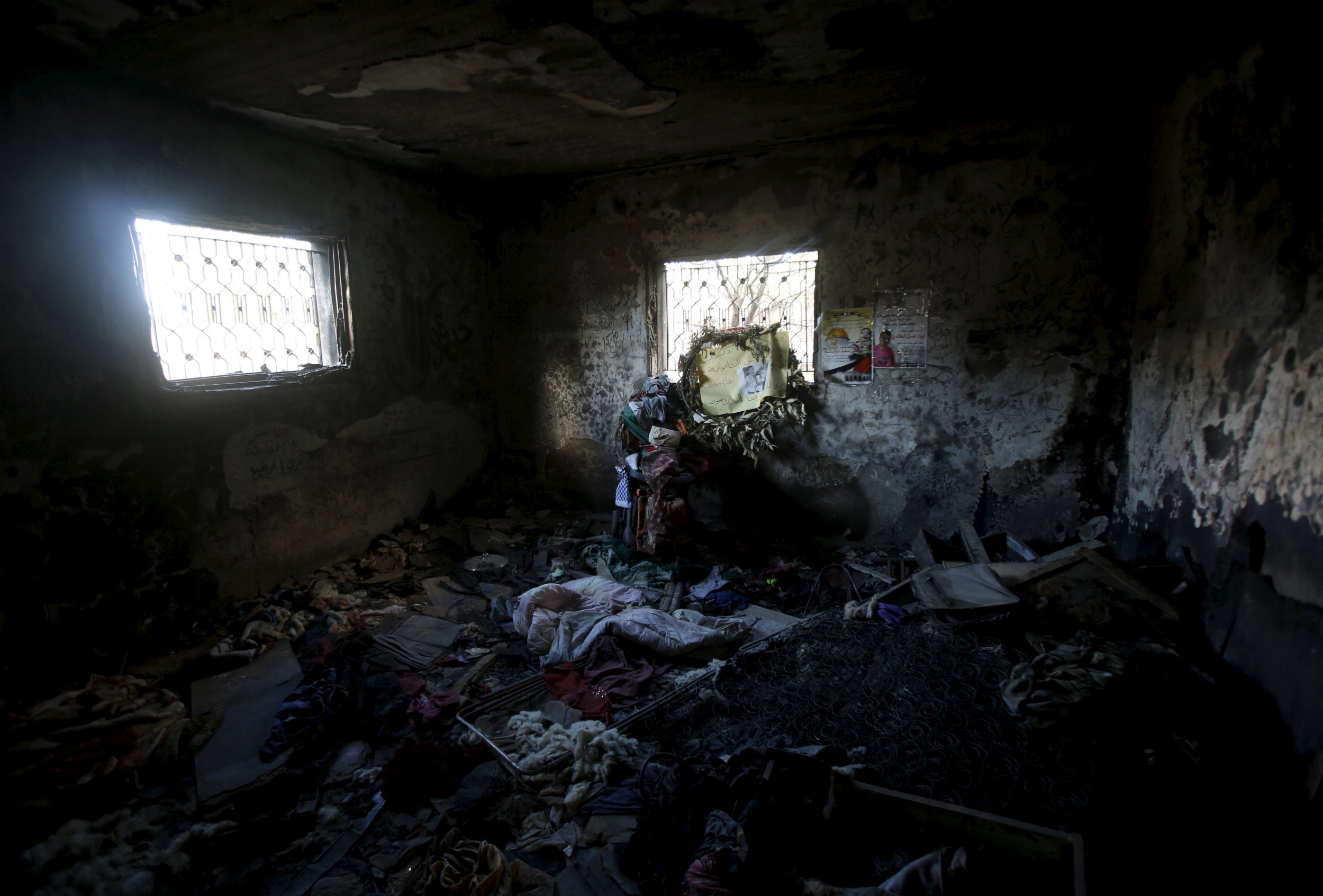 Israel does not have enough evidence to prosecute the suspects in the July arson attack in the West Bank village of Duma that killed three members of a Palestinian family, including an 18-month-old baby, Israeli Defense Minister Moshe Yaalon said on Tuesday.
At least three people are in the custody of Israeli authorities in relation to the firebombing. In September, Yaalon said that the suspects in the attack had been identified but Israeli authorities decided against legal action at the time to prevent their intelligence sources being made public in court.
He told Army Radio on Tuesday that the attack was "clearly a Jewish attack that I am ashamed of" but said that there is "not enough evidence against [the suspects]," Israeli daily newspaper Haaretz reported.
Israel's High Court has given the country's domestic security service, the Shin Bet, the authority to prevent three of the suspects from meeting with their defense attorneys.
The suspects allegedly attacked the Dawabsha family home in Duma, approximately 25 kilometers (15.5 miles) southeast of Nablus city, with molotov cocktails on July 31, killing baby Ali Dawabsha and his parents, Reham and Saad, who died later of their injuries. Four-year-old Ahmad was the only survivor.
The attackers also spray painted the Star of David, the words "revenge" and "long live the Messiah" in Hebrew on the house, indicating that it was a so-called "price tag" attack. These attacks are acts of vandalism carried out against the Palestinian population in retaliation for actions perceived to have harmed the settlement enterprise.
In reaction to the arson attack in July, Israeli leaders condemned Jewish extremism and approved tougher measures to counter such acts, including sanctioning the use of administrative detention—a controversial policy routinely used to detain Palestinian suspects without charge—for Jewish suspects. Israeli President Reuven Rivlin got death threats after he spoke out against the attack.
However, the Palestinian leadership holds the Israeli government responsible for the attack and in September condemned Israeli authorities for not bringing charges against the suspects. "It is insulting," Palestine Liberation Organization spokesman Xavier Abu Eid told Newsweek at the time. "At the same time, it is not surprising. This is a government that we hold fully responsible for what happened in Duma."