'Dumbo' Reviews: What Critics Are Saying About Disney's Newest Live-Action Film
Dumbo is Disney's latest foray into adapting its classic animated films into live action features. While Beauty and the Beast and Cinderella have fared well with critics, Dumbo hasn't been welcomed in the same fashion.
Directed by Tim Burton, Dumbo is inspired by the 1941 animated film of the same name. It follows the titular character Dumbo, who is a young elephant with large ears that enable him to fly, as he helps to save a struggling circus owned by Max Medici (Danny DeVito). The circus's dark secrets are soon discovered amid the planning of a new venture. DeVito stars alongside Colin Farrell, Michael Keaton, Eva Green and Alan Arkin.
Dumbo hasn't hit the mark for most critics. It currently holds a 53 percent score on Rotten Tomatoes based on 186 reviews. On Metacritic, it scored a 52 rating from 47 reviews.
NPR's Chris Klimek noted there were things about Dumbo to "admire," including the "warmth" displayed by Green throughout the film. Klimek still doubled down on the film for featuring "too obvious a metaphor" and how it fails to be memorable. "The only creatures likely to remember this Dumbo a year from now are elephants," he wrote.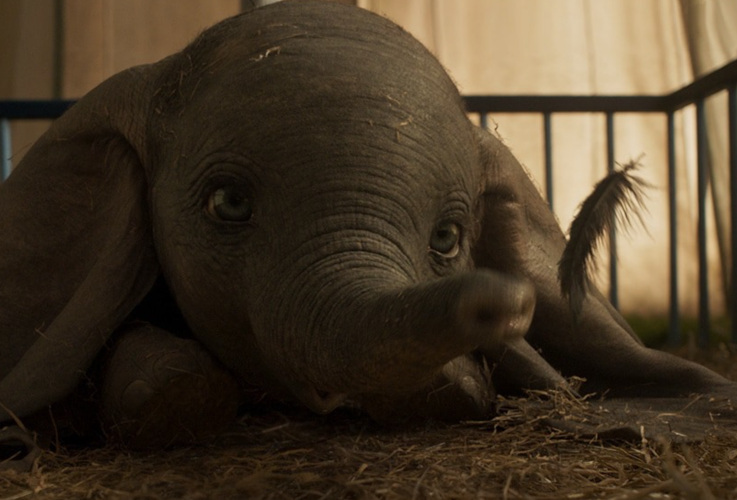 Bryan Viner of Daily Mail suggested that "a few good songs might have helped" improve the film. While the Wall Street Journal's Joe Morgenstern noted Burton's feature isn't "bland," he expressed his disappoint with the Corpse Bride director's and how he seemingly "had forgotten how to direct actors." Slate's Matthew Dessem, for his part, noted how the "original Dumbo seems almost tailor-made for a Burton remake" due to his past movie credits but claimed "none" of what happens in the film is "entirely coherent."
There were some positive reviews made by critics. The Los Angeles Times's Kenneth Turan suggested Dumbo "has some undeniably magical moments." Charles Koplinski of the Illinois Times argued Dumbo "soars" as it manages to "pack a punch." The Toronto Star's Peter Howell zeroed in on the film's animation in his review as he argued the titular character alone "is a CGI marvel."
Burton's Dumbo opens Friday alongside Hotel Mumbai, The Beach Bum, Unplanned and Diane. According to Variety, the Disney feature is expected to earn an estimated $50 million domestically in its debut weekend as it hits 4,200 screens across North America. These estimates have the potential to go between $40 million and $58 million.
After Dumbo, Disney will drop its live-action Aladdin on May 24 and live-action The Lion King on July 19.
'Dumbo' Reviews: What Critics Are Saying About Disney's Newest Live-Action Film | Culture