Dumped by Obama, Company That Mangled Healthcare.gov Faces New Questions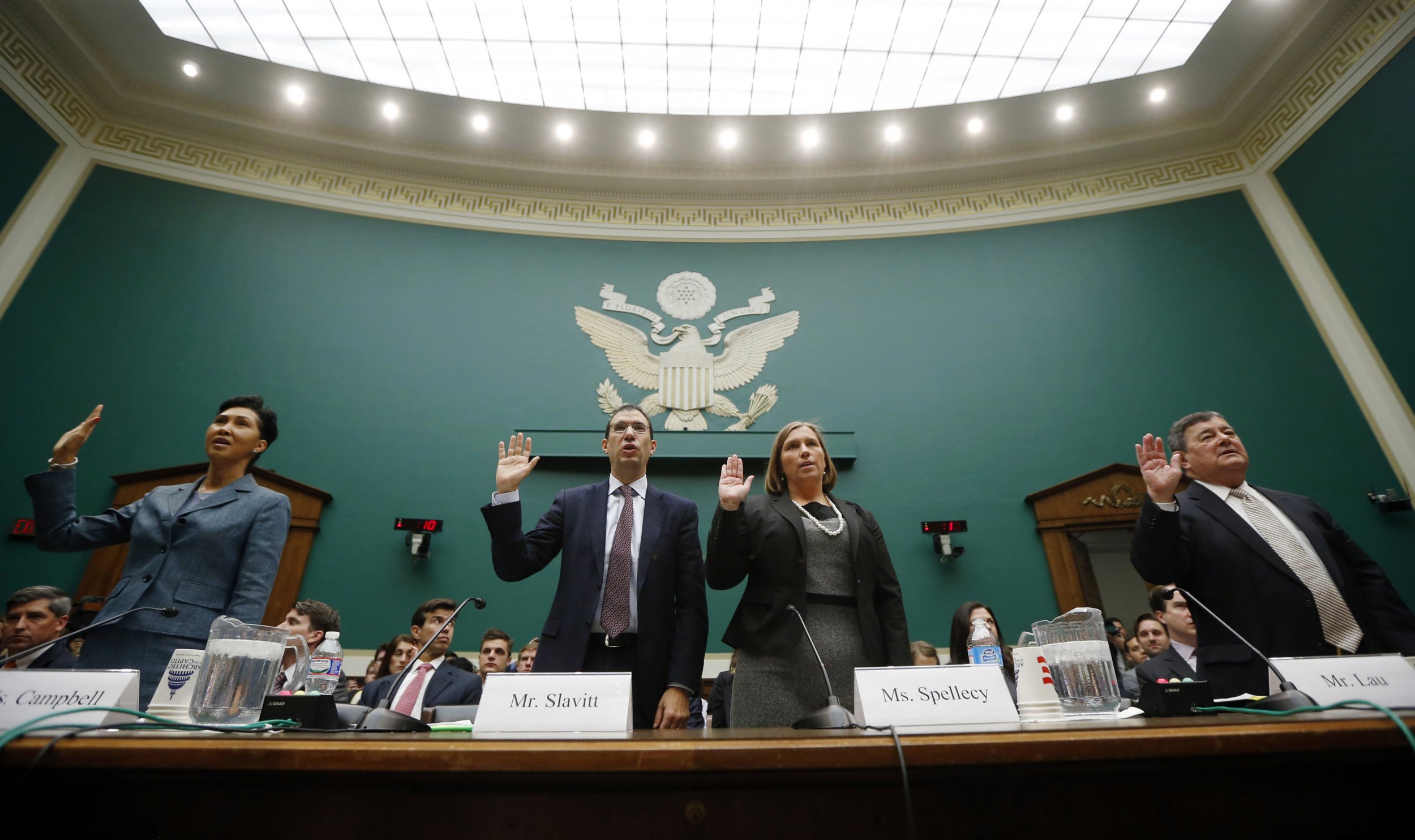 The Obama Administration on Friday effectively fired CGI Federal as the main contractor behind the buggy HealthCare.gov website, an embarrassing--and unusual--move that could end up costing taxpayers dearly and lead to years of litigation.
Eric Crusius, a lawyer specializing in government contracts at Centre Law Group in Vienna, Va., calls the plug-pulling "really an uncommon move. It could end up costing taxpayers more, because a new contractor a lot of times will start from close to square one."
CGI Federal, part of Montreal-based CGI Group, became notorious in recent months as the once high-flying company that botched the technological plumbing for the online health insurance marketplace, the showpiece reform of Obama's presidency.
But come the end of February, the White House will instead use a major CGI Federal competitor, Accenture, a technology and consulting firm, for the website, according to The Washington Post, which first reported the moves.
This is another black eye for Obama and a major blow to CGI Federal, a technology and services contractor that does work for hundreds of American and foreign government agencies, including the U.S. Nuclear Regulatory Commission and State Department.
[Read: Inside the Company That Bungled Obamacare]
CGI Federal's HealthCare.gov contract is worth $93.7 million over five years. In December 2011, it said the deal included a two-year "base contract" worth $55.7 million, and three, one-year "option periods" for additional work totaling around $38 million. CGI Federal has already been paid that $55.7 million.
In the face of this bad news, the company on Friday declined to confirm that it had been fired. Instead, Linda Odorisio, a spokesman for CGI Federal, wrote in an e-mailed statement that the company and the Centers for Medicare & Medicaid Services (CMS), "have mutually agreed to complete work on CGI's contract for the Federally-Facilitated Marketplace (FFM), in line with the previously-scheduled February 2014 contract end date." Odorisio added that "the joint decision comes at a time when Healthcare.gov is performing well, due largely to CGI's key role during the 'tech surge.'"
The February 2014 end-date she was referring to is for the base contract only, and not the renewable options. Given that the U.S. government rarely pulls the plug on options in major contracts as they unroll, CGI Federal has effectively been booted by the White House. "It's unusual for an option not to be exercised" by the government, says Daniel Gordon, associate dean for government procurement law studies at George Washington University in Washington, D.C.
Rob Enderle, president of Enderle Group, a technology and procurement consulting firm in San Jose, Calif., says it's "very unusual" to cancel a contract within three or so years after the covered project is completed and without a competitive contract for a new bidder. "It signifies a major problem," he says.
White House officials downplayed the sudden, dramatic move. "We are working with our contract partners to make a mutually agreed upon transition to ensure that HealthCare.gov continues to operate smoothly for consumers," said Alicia Hartinger, a spokewoman for the Centers for Medicare & Medicaid Services, the branch of Health and Human Services that is handling HealthCare.gov. "We continually evaluate our needs and remain focused on ensuring consumers have access to affordable, quality coverage, and more than 1.1 million already have enrolled in a private plan in the federal Marketplace."
HealthCare.gov's disastrous debut on Oct. 1, later called "a debacle" by Health and Human Services Secretary Kathleen Sebelius, cast a previously little known CGI Federal into the headlines and threw the Obama presidency into crisis. On that first day, computer glitches meant that only six people across the 36 states covered by CGI Federal successfully signed up. Nearly all other states are running their own online insurance marketplaces, without the help of CGI Federal.
While more than one million people have signed up for coverage that began Jan. 1, the website continues to be plagued by technological demons. A panicked White House extended the enrollment deadline to Christmas Eve, and some 100,000 Americans who met the deadline have seen their enrollments botched due to CGI Federal software defects.
CGI shares fell 2.86 percent Friday afternoon to close at $31.58 on the New York Stock Exchange. Famed short-seller James Chanos has a large short position in CGI Group, meaning he bet that the company's stock would fall.
Top administration officials, including Jeffrey D. Zients, the troubleshooter appointed by Obama to oversee repairs of the website, told reporters as recently as Nov. 1 that they did not intend to jettison CGI Federal, despite the company's poor performance.
The axing of federal contractors, a relatively rare phenomenon, falls into two categories. One is the softer "termination for convenience," a "let's go our separate ways" strategy involving pro-rata payments to the contractor.
The second is a much harsher, and even rarer, "termination for default," in which the government gives a contractor the boot, and often seeks to recoup money paid to it, sometimes by suing the contractor. It is not immediately clear which category the CGI Federal contract falls under.
In its most recent annual report, filed Dec. 23 with Canadian regulators, CGI Group made no mention of its botched work for HealthCare.gov and included only boilerplate on the importance of U.S. government contracts to its bottom line. The company, the report said, derives "a significant portion of our revenue from the services we provide to the U.S. federal government and its agencies, and we expect that this will continue for the foreseeable future."
Joanne Veto, a spokeswoman for Accenture, refused to provide details on replacing CGI Federal. Accenture, says one investment specialist who follows the company but declines to be named, "has to come in and clean up their mess."
"Losing a project like this is such a huge black eye, it almost locks [CGI] out of the government," says Enderle. "CGI was fundamentally the wrong company for this project."