Dumplin the Pet Pig Hailed As a Hero for Scaring Off Burglars at an Indiana Home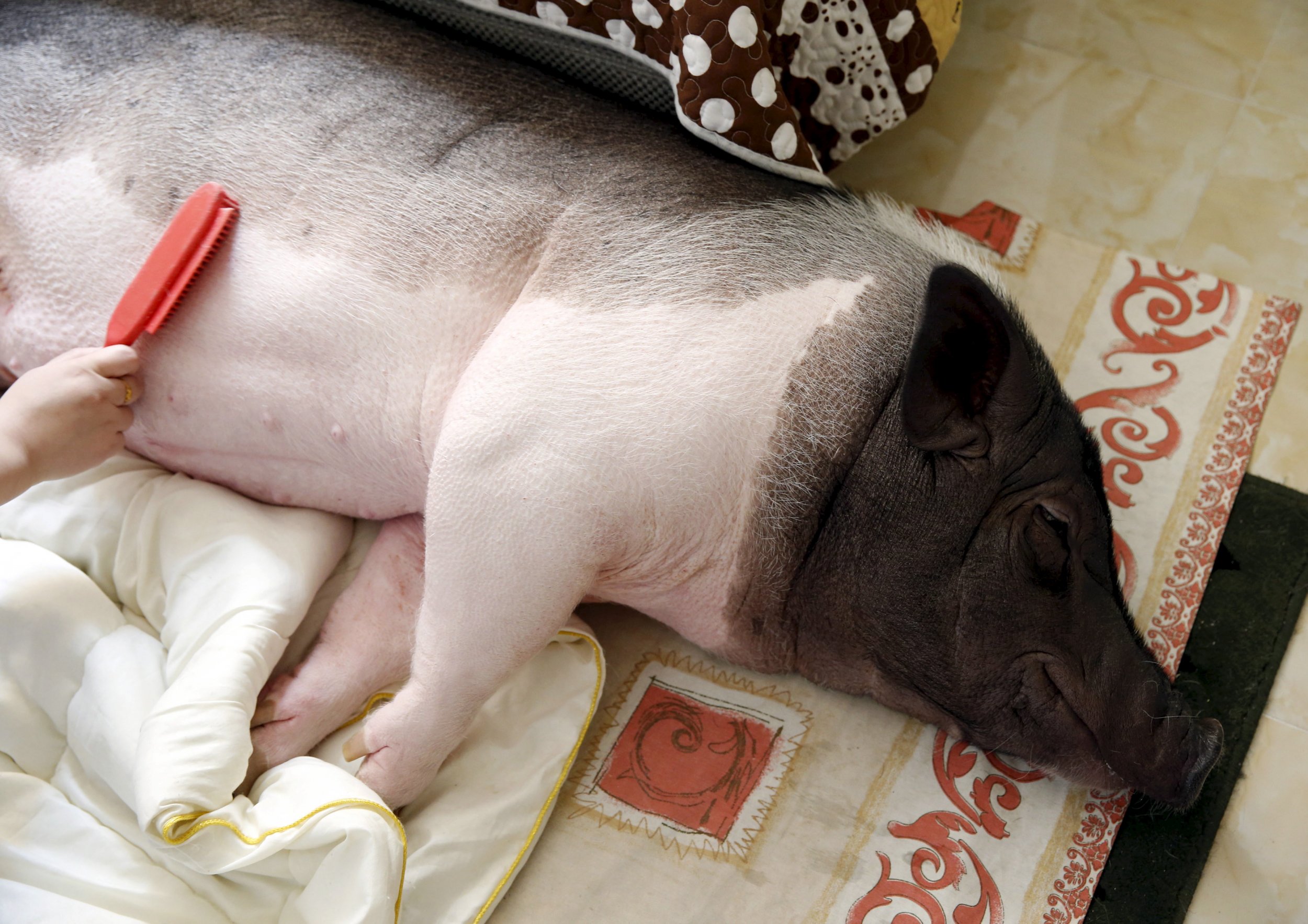 A pet pig in Indiana has been hailed as a hero after police claimed he might have scared away burglars during an attempted break-in earlier this week.
The burglars reportedly broke into an Indianapolis house through the back door, but left without stealing anything. Authorities believe that was down to Dumplin, the pet pig living at the property.
"They completely damaged my door. The entire door is ruined," the homeowner, who wished to remain anonymous, told Fox 59. "The officers were guessing when the person broke in they were probably surprised I had a pig and were like, 'We don't want to deal with this.'"
The woman and her family were not home at the time of the break-in. According to WMC Action News, the criminals managed to smash the glass on the back door and kick their way inside. The door is now boarded up.
"It's scary to think about what if my kids and I would have been home," the homeowner continued. "It's definitely terrifying, you don't want anything like that to happen.
"The cop was like we definitely think they got in and made it to where Dumplin was and thought, 'Nope. We don't want no part of this.'"
The homeowner, who is a single mother with four children, adopted the full-grown pig from a rescue shelter last year. "The moment I saw him I knew he loved me instantly. He's the perfect animal," she said. Dumplin's owner admitted she was relieved when she found out that her pig was not hurt in the incident.
"There are tons of miniature pigs that are in shelters and rescues that don't have homes, and they're great animals," she said, suggesting that others should consider adopting a pet pig.
Home invasions near Dumplin's neighborhood are not an uncommon occurrence. According to Fox 59, three other separate break-ins were reported within blocks of the house that day alone.
"I guess it's something I should have looked into. It's common in the neighborhood. I didn't think about it. I was excited to be buying my first home," the homeowner admitted.
Anyone with information about this incident is encouraged to contact Crime Stoppers at 317-262-TIPS or 317-262-8477.