A group of Tempe, Arizona, police officers have said they were asked to leave a Starbucks coffee shop on the Fourth of July after a customer complained to baristas at the location that they did not feel "safe."
The #DumpStarbucks hashtag began trending on Twitter and other social media outlets Saturday after the Tempe Officers Association accounts tweeted that Starbucks baristas have "zero respect" for law enforcement after kicking them out of the store.
According to the tweets, six Tempe Police Department officers were drinking at a Starbucks near Scottsdale and McKellips roads when a customer who "did not feel safe" complained about their presence.
The officers claimed that a barista approached them as they stood in the Starbucks Thursday and asked that they either leave the complaining customer's line of sight or exit the coffee shop altogether.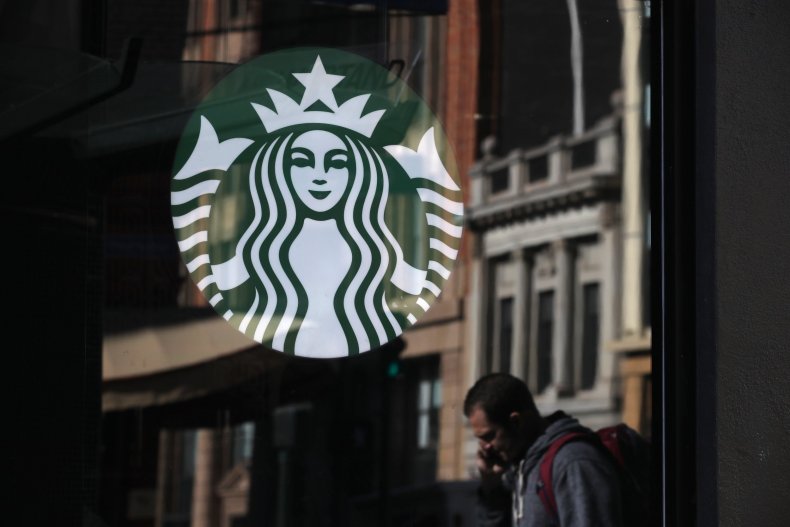 "This treatment of public safety workers could not be more disheartening. While the barista was polite, making such a request at all was offensive. Unfortunately, such treatment has become all too common in 2019," the police organization wrote on Twitter. "We know this is not a national policy at Starbucks Corporate and we look forward to working collaboratively with them on this important dialogue."
"Don't appreciate @Starbucks asking our #Tempe cops to leave your establishment on the #4thofjuly2019. Several of those cops are #veterans who fought for this country! #ZeroRespect," the Tempe Officers Assocation tweeted Thursday, receiving tens of thousands of likes.
A corporate spokesperson for Starbucks, Reggie Borges, told the Arizona Republic Saturday the company is still investigating the incident before taking action.
"We have a deep respect for the Tempe Police and their service to the community," he told the Arizona newspaper. "We've reached out to the Tempe Police Department and Tempe Officers Association to better understand what happened and apologize. We want everyone in our stores to feel welcomed and the incident described is not indicative of what we want any of our customers to feel in our stores."
Almost immediately, other local coffee business offered the police alternative places to get their caffeine boost.
"Come to @TheCoffeeBean Tempe Marketplace ! I'd like to offer you guys coffees on Me. I am a barista and I am so saddened that this happened to our local police. Come try GOOD coffee & Teas . We will win you over with good customer service and taste!" wrote one business owner.
While the #DumpStarbucks hashtag appeared to have a fairly sizable number of Twitter users saying they would — or already had — stopped patronizing the coffee chain, users used the tag to mock the protest or point out what they viewed as hypocrisy.
Many social media observers compared the events in Arizona to an April 2018 incident in which two black men were asked to leave by officers at a Philadelphia Starbucks for what managers later conceded was a mistake. The company issued an apology and hosted racial awareness programs, but the police chief told news outlets the officers didn't ask the men to leave over racist issues.
"Those of y'all who want to #DumpStarbucks because some police officers were asked to leave are the same people who were real quiet when two black men were arrested for waiting at a Starbucks. But I digress," read one top reply Saturday.