Indicted California Rep. Duncan Hunter's Border Crossing Video Debunked by Customs and Border Protection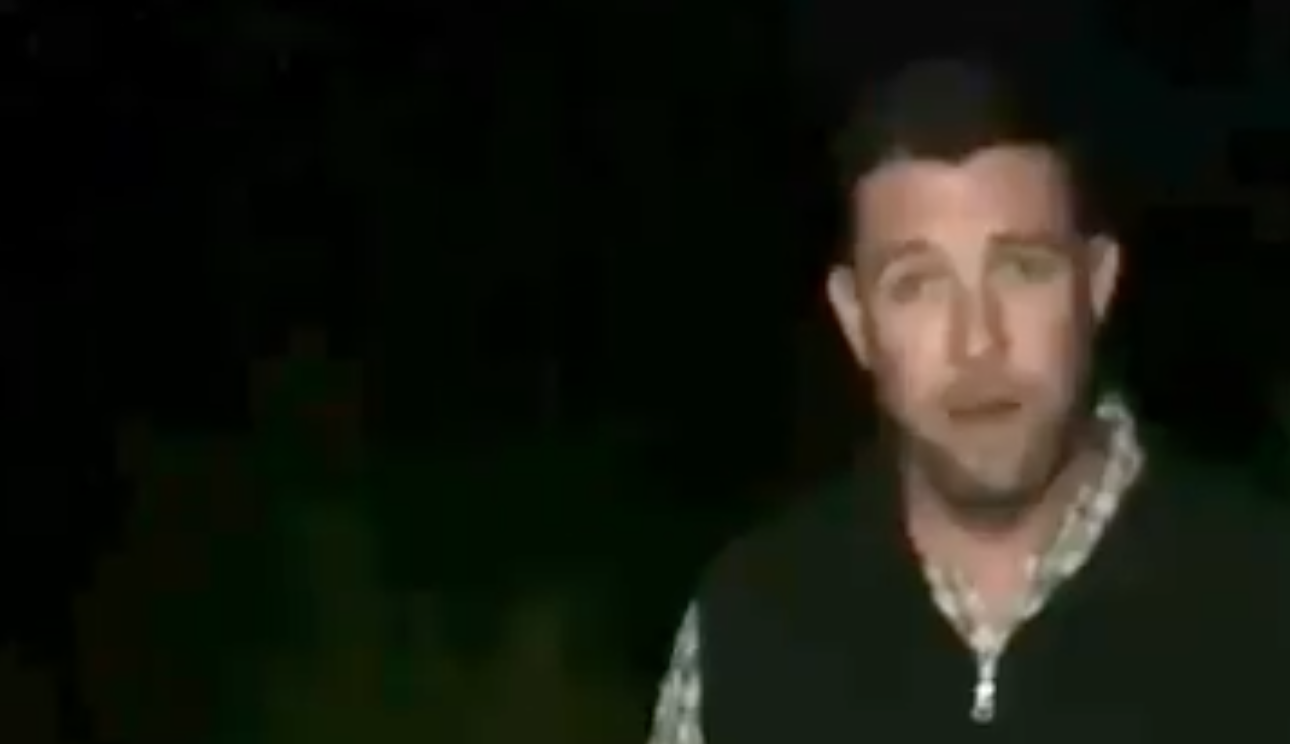 Congressman Duncan Hunter is in hot water again.
The California Republican —who was indicted in August for allegedly misusing campaign funds—courted controversy this past week when he posted a video that showed him scaling what he called "the grand border wall" between the U.S. and Mexico.
The problem? The San Diego native wasn't actually crossing the border. He was still at least 75 feet away from it, according to U.S. Customs and Border Protection.
"So here is the grand border wall in Yuma, Arizona," Hunter said in the video, pointing toward a low barrier shrouded in darkness. "This is what we expect to stop people, transnational terrorists, families, all illegal aliens from coming across the border. This is it."
"It looks pretty tough to cross," he continued. "Let me see if I can do it."
The video then shows Hunter swing his legs over the low fence and stand firmly on the other side.
"There we go," he says in the clip. "That's how easy it is to cross the border in Yuma, Arizona."
A Customs and Border Protection spokesperson told the Times of San Diego that the barrier Hunter climbed was, in fact, a vehicle barrier located in the U.S., about 75 to 100 feet from the actual dividing line between the two countries. A spokesperson for Duncan could not immediately be reached for comment.
Democratic challenger Ammar Campa-Najjar, who is aiming to unseat Hunter in one of the most conservative districts in California, pointed out the errors in a series of mocking tweets.
"Can Hunter's (spokesperson) please show him a map?," he wrote. "...He also needs to be shown the Colorado River, which is a secondary barrier he'd need to cross to get to Mexico."
As it happens, the geographic flub may ultimately prove to be better than the alternative for the congressman, who would have violated his bail agreement had he actually stepped foot in Mexico.
Along with wife, Margaret Jankowski, Duncan has been indicted on 60 counts of wire fraud, falsifying records, campaign finance violations. According to The San Diego Union-Tribune, the pair allegedly misused $250,000 in campaign funds on personal expenditures, including shopping trips at Nordstrom and family vacations, and tried to disguise some of that spending as charitable donations to organizations.
Hunter framed the charges as a "partisan witch hunt" in a lengthy statement.
"I fought for our nation against terrorists in the Marine Corps," he wrote. "I fight for my constituents in the halls of Congress. I will fight this in the same manner and with the same level of determination because I believe in what I am fighting for and still have faith that evidence and the rule of law will trump political agendas and bias."