Exclusive: 'Dune' Editor Blasts 'Tone Deaf' Oscars for Cutting His Category
One of this year's Academy Award-nominees, Dune editor Joe Walker, has called the decision cut eight technical categories from this year's live show "completely tone deaf."
When the 94th Academy Awards take place on Sunday, March 27, 2022, certain awards will be announced and pre-taped in the hour before the live telecast starts. The move has received widespread criticism across the industry, with 70 prominent figures, including Denis Villeneuve, James Cameron and Jane Campion, urging the Academy to reverse its decision.
As it stands, Sunday's Oscars show—hosted by Amy Schumer, Regina Hall and Wanda Sykes—will continue on without the categories being broadcast live.
Walker is nominated for Best Achievement in Film Editing, one of the categories which has been cut, and he told Newsweek of his disappointment.
"I'm of the opinion that anybody saying that some category is less deserving than another for full screen time, is wrong," Walker said. "It's really disappointing. I'm an Academy member, and I'm on the branch committee, and I'm as blindsided as everybody else."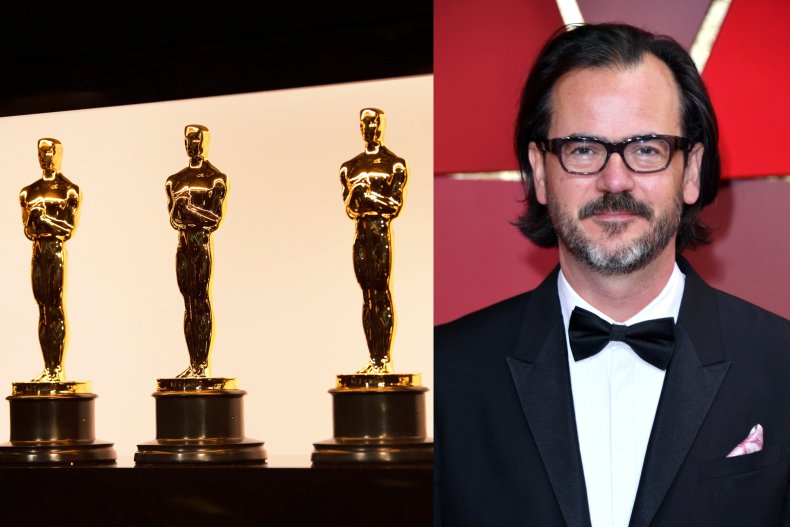 The eight categories that won't be broadcast live in 2022 are: Animated Short Film, Documentary Short Subject, Film Editing, Live Action Short Film, Makeup and Hairstyling, Original Score, Production Design and Sound.
Walker's work on Dune is up against Don't Look Up, King Richard, The Power of the Dog and Tick, Tick... BOOM! in the Best Film Editing category at Sunday's awards.
He admits he is doubly disappointed to see the Academy of Motion Picture Arts and Sciences (aka, the academy) push film editing to the back benches because his craft is becoming more relevant.
"I also feel it's completely tone deaf, because, in my experience, more and more people are interested in editing than they've ever been before.
"I get so many young people talking to me about editing now. They're all interested because they're making YouTube clips, or they're making TikToks. They're all making their own social media and learning about grading and juxtaposition and timing and storytelling," Walker said.
He pointed out his personal favourite example of using editing for comedy on TikTok is the account Useless Farm.
The Academy had previously experimented with shortening the length of the ceremony by airing four technical categories (Cinematography, Film Editing, Live Action Short Film, and Makeup and Hairstyling) during the commercial breaks. The move once again received widespread backlash from prominent people in the entertainment industry and the Academy decided to reinstate all 24 categories back into the main ceremony.
Walker is unsure how the eight categories will be "peppered" into the 2022 Oscars show, but he thinks there will be a fallout following it.
"I think there's going to be an almighty argument the day after, a really massive argument because I am aware of so many people being unhappy about the decision," he said.
"Not just from editing, sound and the people affected. Across the board, I know actors who've said it's disrespectful," he said.
"You also can't guarantee that the directors, actors, writers are gonna give you a better speech than somebody in the sound team. When I was a kid I used to watch and be inspired by people doing things that I didn't know about."
The Academy sanctioned the move to shorten the amount of time giving out awards due to falling viewing figures for the ceremony, which reached a record low in 2021.
A source involved in the decision making, who wished to remain nameless, told The Hollywood Reporter that broadcasters ABC actually wanted to remove 12 categories from the live show. They said, "We were told we'd have to sacrifice something or we were going to lose the whole show."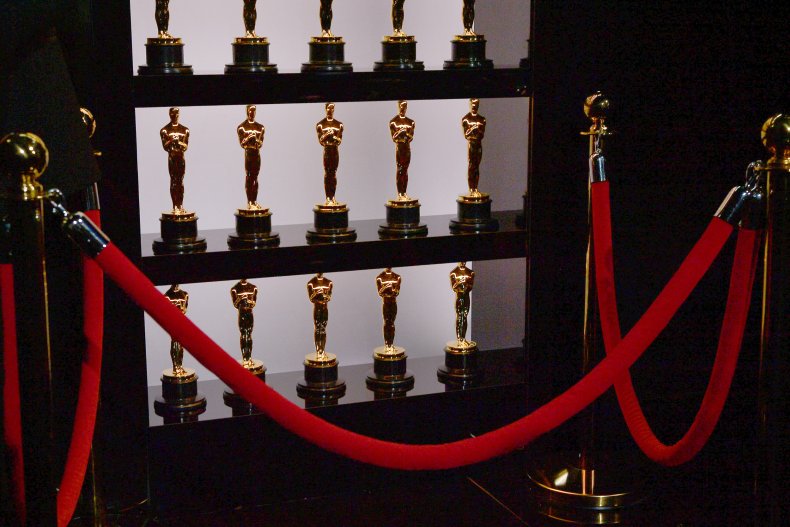 Dune represents Walker's third nomination for the Best Film Editing Academy Award after being nominated for 12 Years a Slave and Arrival. He'll be hoping Dune secures him his first win when he attends Sunday's ceremony with his daughter Rose.
The 2022 ceremony, the 94th Academy Awards will have a different look to previous years. While last year's ceremony was held in Union Station due to COVID-19 restrictions, there'll be a return to the Dolby Theater this year.
There will also be a host—or in this case three—for the first time since Jimmy Kimmel in 2018. Regina Hall looked ahead to the event during an interview with Newsweek earlier this month and will present alongside comedians Sykes and Schumer.
The 94th Academy Awards will air on ABC from 6:30 p.m. ET, 3:30 p.m. PT on Sunday, March 27, 2022.