Jason Momoa Says 'Dune' Director Was 'Nervous' Asking Him To Shave His Beard
Jason Momoa parted with his signature look for a role in the upcoming sci-fi epic Dune.
The Hawaiian actor was asked by director Denis Villeneuve to shave his beard to play fan-favorite Duncan Idaho in the movie, which comes out in theaters and on HBO Max on Thursday October 21, 2021.
Momoa stars in Dune alongside the likes of Timothée Chalamet, Zendaya, Rebecca Ferguson, Josh Brolin, Oscar Isaac, Dave Bautista and more.
With a look that's became synonymous with his roles including Khal Drogo in Game of Thrones, Arthur Curry in Aquaman and Baba Voss in See, even the director of Dune seemed a little hesitant to mess with it, according to Momoa.
He told Newsweek: "That's one of the first things Denis asked me. I think he felt a little nervous asking me that. But it just felt like, no one's ever asked me to do that."
Fortunately for Villeneuve, he was able to get Momoa on board for his interpretation of the character Duncan Idaho. "He was like 'I see Duncan as this' and he had very good reasons why and I said 'yeah, I think it's smart'."
Duncan Idaho is one of the most formidable and perhaps the most fierce warrior we see in Dune. A fan-favorite from the book series, Duncan is the sword-master of House Atreides and one of Paul's (Chalamet) mentors.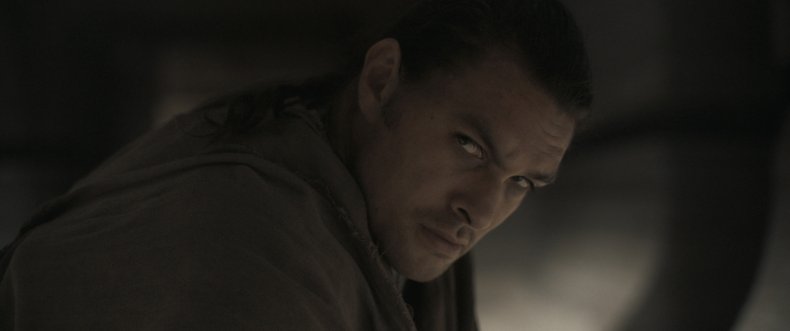 Filming for Dune took place in 2019 so Momoa is now looking more familiar again as he's had to grow his facial hair back for his other projects.
"I just had to grow it back for Aquaman 2 and for the other TV show I'm on, See. I just thought it kind of made sense to shave it, grow it back and we had time to do that. So it made sense."
Villeneuve can count himself lucky as Momoa admits he wouldn't have shaved his beard for just anyone, "I did that for him. There's not many people I would do that for."
While Momoa's fans will have to get used to seeing his bare face in Dune, at home Momoa's family were dealing with his new look too.
"My kids just looked at me. You know, it's also been a long time since my wife [Lisa Bonnet] saw my face. I think she's only seen it once before that. My kids definitely hadn't."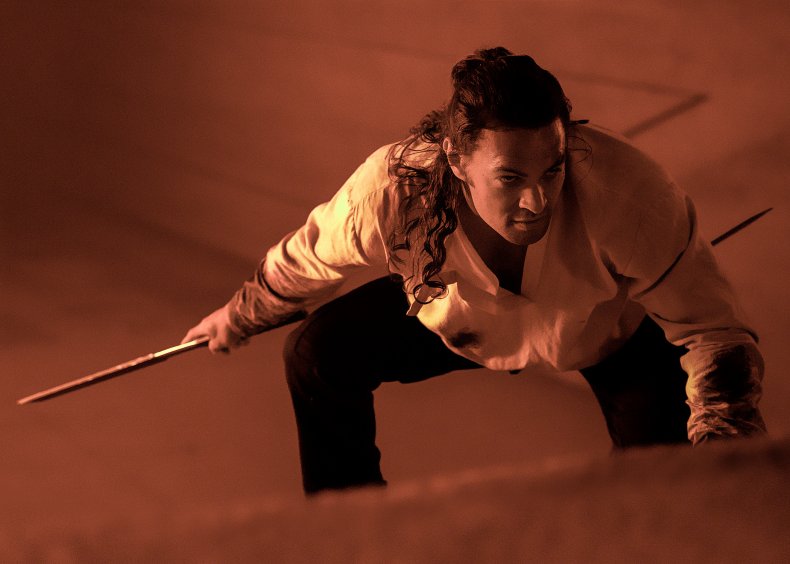 Momoa documented the moment he shaved his beard on his social media channels in 2019. He revealed it was the first time he's shaved his beard off completely since 2012.
On his YouTube channel, the video of him shaving gained over 8.5 million views and spread the message of favoring recyclable aluminum cans over plastic water bottles.
While he was asked to change his look, Momoa admits he would have carried "f***ing coffee" for Villeneuve whom he classes as one of his idols. As it turned out for Momoa, receiving the phone call offering him a part in Dune was a career first.
"I've never been offered anything before. Usually you have to go through the whole s****y process of 'they like you, they don't like you, there's this guy, that guy' and at the end when you find out you got it you don't really want to celebrate because you went through so much c*** to get there.
"This time, it was one of the most surreal moments of my life. He [Villeneuve] kept explaining the whole world and I was very confused. He kept pitching it and telling me and showing me all this stuff, and I'm like, 'you had me at the phone call before telling me I needed to talk to you'," Momoa said.
You can see Momoa's performance in Dune when it launches in movie theaters and on HBO Max on Thursday, October 21 this year.