'Dune's' Rebecca Ferguson Urges Fans Not to Watch Movie on HBO: 'No F***ing Discussion'
If you're deciding whether to watch Dune in the movie theater or on HBO Max, Rebecca Ferguson and Jason Momoa are adamant you watch it on the big screen.
The pair spoke to Newsweek ahead of the launch of Denis Villeneuve's adaptation of the sci-fi epic, which has been brought forward by 24 hours to Thursday October 21, 2021.
At a tumultuous time for movie theaters, Warner Bros. announced its new movies would get a simultaneous release on HBO Max throughout 2021—a move which has proved controversial in the film industry.
"Yes this should f***ing be seen in the cinema," Ferguson emphatically tells Newsweek when asked if Dune should be consumed in movie theaters or on HBO Max.
Ferguson plays Lady Jessica in the big budget movie which also features Timothée Chalamet, Oscar Isaac, Zendaya, Javier Bardem, Josh Brolin and many more stars. Understandably, amidst the COVID-19 pandemic, Ferguson concedes not everyone can make it out to the movie theater right now, but those who can, should.
"I will not stand on the barricades if people are scared, and it is a very dangerous virus that is going around." Ferguson continues. "But that aside, creatively and from my love of cinema—yes this should f***ing be seen in the cinema. The sound, the effects, the feeling, the camaraderie of popcorn, smells and the people and laughing and yes. No f***ing discussion. Don't see it at home. That's ridiculous. Ridiculous."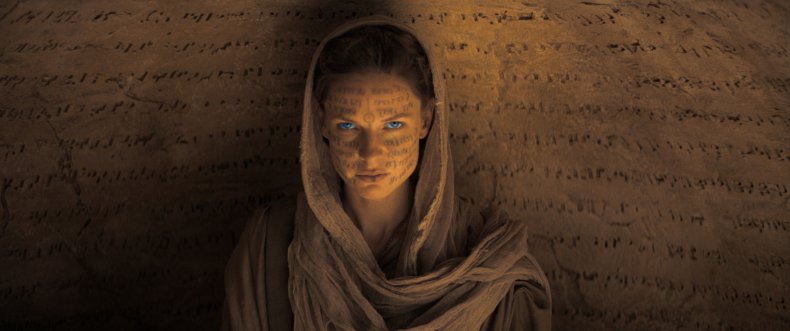 Co-star Momoa agrees with Ferguson. He plays the menacing swordmaster Duncan Idaho in Dune, and believes the big screen is the best place to experience the movie.
He told Newsweek: "I mean, the sound design on this movie, and the visuals are better than anything I've ever seen, or anything I've ever heard. You would be cheating yourself. It would be cheating yourself not to go watch this in [a movie theater]."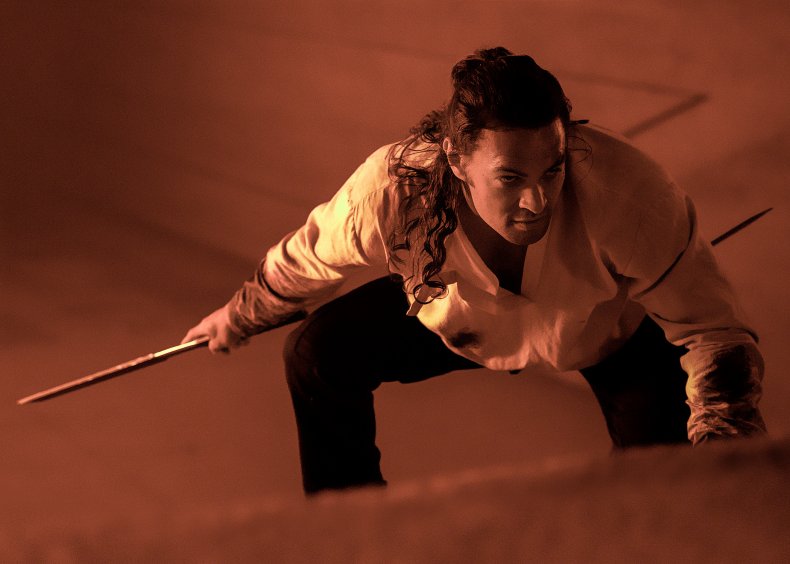 The pair aren't the only ones to express reservations for the simultaneous home and cinema release. When the move was first announced, the director Villeneuve wrote in a column for Variety: "Streaming can produce great content, but not movies of Dune's scope and scale."
He admitted that the work put into the production of Dune may get lost on the small screen. He continued: "My team and I devoted more than three years of our lives to make it a unique big-screen experience. Our movie's image and sound were meticulously designed to be seen in theaters."
To aid Dune's box office numbers worldwide, and to combat piracy, Warner Bros. released Dune in a number of other countries worldwide a month before the English-language release. This meant that, for once, the United States were one of the last territories to see the movie.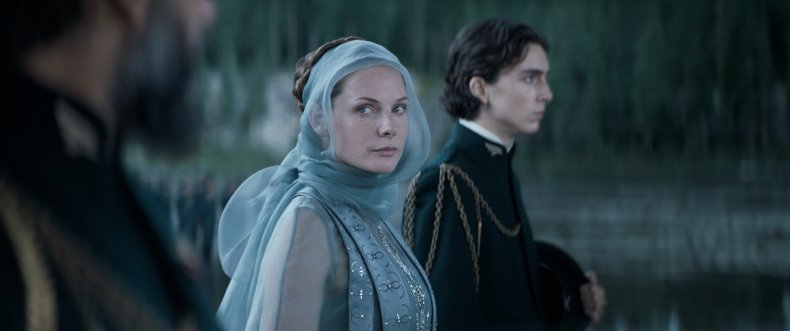 Swedish actress Ferguson appreciates the move to allow the rest of the world to see Dune first. She said: "The strategy I think has been wonderful and people have really enjoyed it. I feel really really really really proud."
Ferguson admits she doesn't always sit through her own film premieres once she's already seen it, but Dune is one she's happy to experience all over again. Ahead of the U.K. premiere, she said: "I can't f***ing wait to sit through it because I've invited family and friends and I just want to sit there and watch it with them."
Already on multiple viewings himself, Momoa shared his plans to see it for a fifth time in a new environment. "I've seen it four times. I'm not kidding, bro. It's better. And I've read the script, I know and I acted it, but I'm catching stuff, even on the fourth time around. I love it," Momoa said.
He continued, "I want to go with my friends and we're gonna go sneak into an IMAX so I can see it in that experience, because I know I've actually never went to an IMAX theater before. So I'm excited to go see it on that level."
Dune will be available to watch in movie theaters on Thursday October 21, 2021. It will also become available to watch on HBO Max on the same date, at 3:00 p.m. PT and 6:00 p.m. ET.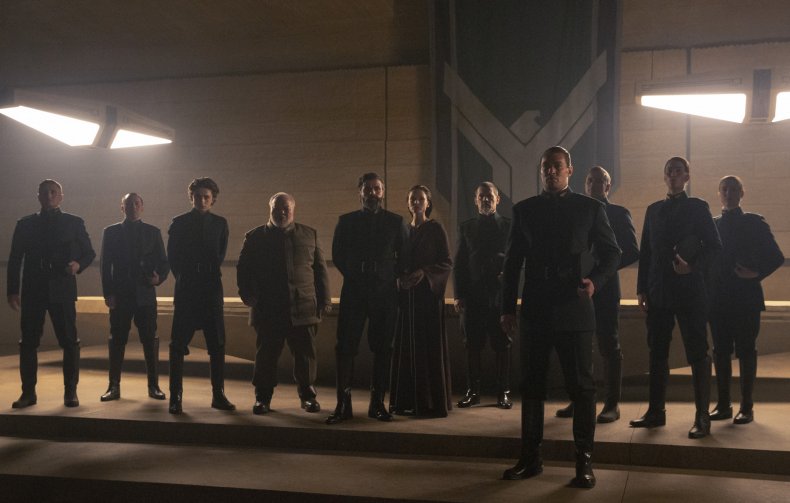 UPDATE 10/19/21 5:09 a.m. ET: This article was updated to include comments from Jason Momoa.