'Dungeons & Dragons' Co-Writers Suggest Their Film Adaptation Is More Than a Fantasy Adventure
The long in-the-works Dungeons & Dragons movie—the first theatrical attempt at adapting the seminal pen-and-paper role playing game since the last Dungeons & Dragons film flopped upon release 20 years ago—was nearly ready for cameras when the coronavirus lockdown halted movie production.
But screenwriters Jonathan Goldstein and John Francis Daley, the duo who scripted Spider-Man: Homecoming, revealed new details about the suspended production to The Hollywood Reporter while sheltering in place. In describing the second draft of their Dungeons & Dragons script, the duo hinted at their fresh approach to fantasy movies.
Asked how much Dungeons & Dragons would follow in the comedic footsteps of their previous work, including the duo's directorial effort Game Night, Daley and Goldstein described how their D&D movie tries to recreate the spirit of how people actually play the tabletop role playing game, rather than just set an adventure in its fantasy worlds.
"It's not an out-and-out comedy, but it is an action-fantasy movie with a lot of comedic elements and characters we hope people will really get into and enjoy watching their adventures," Goldstein told The Hollywood Reporter.
"D&D is such a unique look at the fantasy genre where it is contemporary in terms of the people playing it and the way they speak to each other. So we never wanted to spoof the genre of fantasy or take the piss out of it," Daley added. "But we did want to find another way into it that we hadn't necessarily seen before. Just the format of Dungeons & Dragons is so interesting and fun and all about critical thinking and thinking on your feet and figuring out ways to make things work after they fall flat. There's a lot of the spirit of that that we're trying to inject into the movie itself."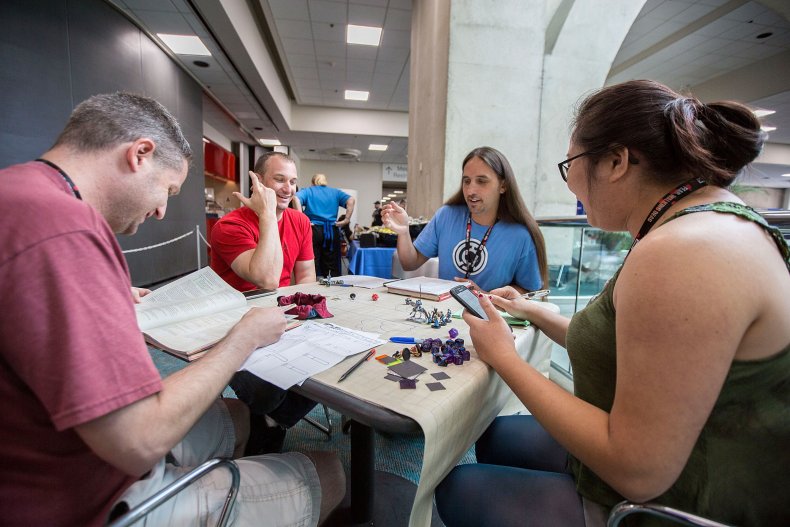 Since Daley is speaking to the nature of Dungeons & Dragons gameplay—in which players are guided on adventures by a Dungeon Master, who not only provides a narrative, but decides the outcomes of choices based on the interaction between in-game rules and the statistics on each player's character sheet—it's hard to say what this means in practical terms for the Dungeons & Dragons movie. But it does seem to suggest that it will be, either structurally or tonally, more than just a fantasy adventure. It could be as literal as a frame story with the players in their "real" lives (Jumanji: Welcome to the Jungle providing an obvious prototype), juxtaposed against their fantasy adventures. Or Daley could be describing a more subtle style approach, with dwarves, half-orcs and elves that speak like 21st-century humans instead of the elevated diction we're accustomed to in fantasy epics.
For some Dungeons & Dragons players, part of the appeal is figuring out how to thwart the Dungeon Master's intentions, or come up with novel solutions to problems by using spells and skills in unorthodox ways (with a natural 20 dice roll or two greasing the skids). It sounds as if Daley and Goldstein also hope to capture that improvisational sensation.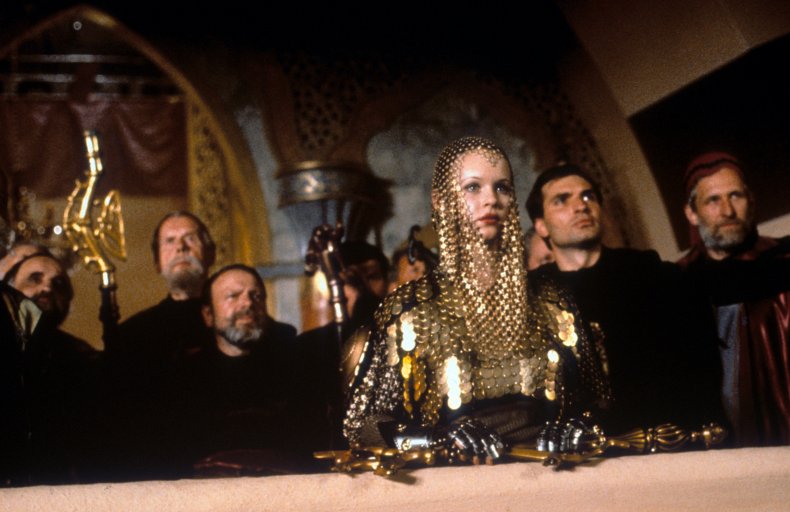 While the screenwriting duo exact approach to adapting Dungeons & Dragons remains to be seen, this intriguing answer suggests they are considering the structure of the role-playing game in their adaptation, rather than just its trappings (which are sprawling: there are many worlds and settings under the D&D umbrella).
Daley and Goldstein confirm in the interview that they've completed a second draft of the script. The next step—since suspended—was European location scouting. Casting is also expected to begin soon, with "chemistry reads" between actors to be held over video conference software.
Unless there are additional delays, Dungeons & Dragons is expected in theaters on May 27, 2022.