Dunkin' Matcha Latte: Where to Buy and Price Details
Dunkin' is making additions to its menu with the launch of its new Matcha Latte and Protein Muffin to give customers a mental boost during their busiest periods.
First introduced in Springfield, Massachusetts, and Phoenix, Arizona, in 2019, the Matcha Latte is made with high quality green tea powder blended with guests' milk of choice, according to the company.
Enjoyed hot or cold, the new beverage offers a fresh, vibrant, green tea flavor—this tea is known for being a source of catechins and epicatechins, which have beneficial health effects, according to a Harvard Medical School blog.
These compounds found in green tea belong to a group of plant chemicals called flavonoids which helps quell inflammation and potentially reduce plaque buildup inside arteries.
Green tea also contains smaller amounts of caffeine than other hot beverages, ranging from about 20 to 45 milligrams per 8 ounce cup—around half the amount of caffeine in an 8 ounce cup of coffee.
Matcha is made slightly differently from normal green tea we see in stores—it is made by stone grinding young green tea leaf buds into a fine powder. This particular Matcha is produced in the Nishio region of Aichi prefecture, Japan, where the finest Matcha has been grown for more than 800 years, according to Dunkin'.

"Whether you're an avid Matcha Latte drinker or are trying it for the first time, guests can expect an authentic, quality experience with Dunkin's Matcha Lattes," said Paul Racicot, director of global culinary innovation at Dunkin' Brands. "We're excited to offer millions of Americans a delicious new way to run on Dunkin' that perfectly matches the iconic brightness and energy that they know and love from our brand."
Hot Matcha Lattes are priced at $3.19 (small), $3.69 (medium) and $4.09 (large)
Iced Matcha Latte are priced at $3.69 (small), $4.19 (medium) and $4.59 (large)
Frozen Matcha Lattes are priced at $3.29 (small), $4.29 (medium) and $4.99 (large)
In addition to the Matcha Lattes, Dunkin' is also introducing a protein packed treat in the form of the new Protein Muffin, which will be available for a limited time nationwide. The snack features blueberries—known for their anti-inflammatory, antioxidant, and vasoprotective properties—cranberries, sunflower seeds and pumpkin seeds, which are known for their health benefits, and is packed with 16 grams of protein.
The suggested retail price for this super muffin is $1.99.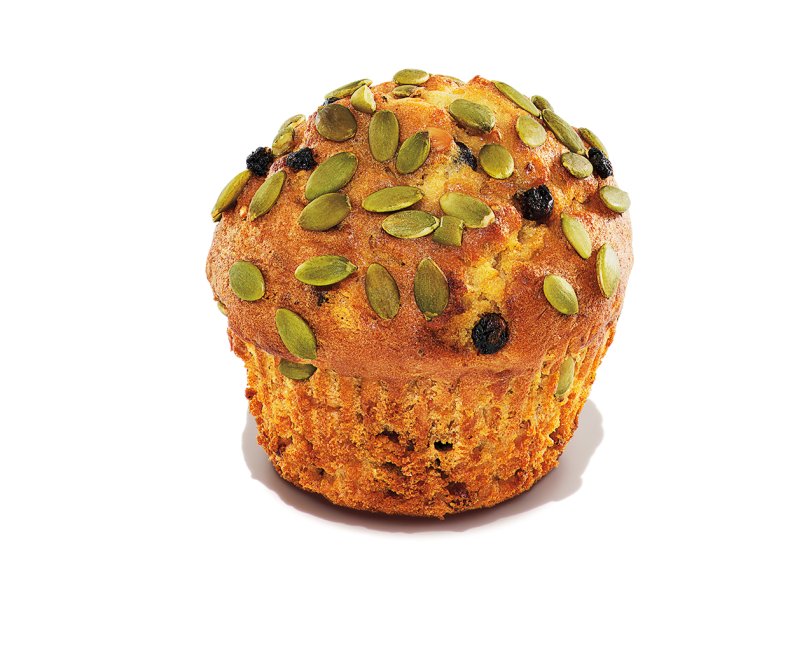 Dunkin's new Matcha Lattes and the Protein Muffin will be available at participating Dunkin' restaurants nationwide beginning February 26.