Duolingo Accused of Racism After Spanish-Language Curriculum Includes Phrases Like 'Are They Legal'
The makers of Duolingo, a popular language-learning app, are being criticized for including phrases in the company's Spanish-language curriculum that some users say are racist.
Latino Rebels reported on a woman whose husband was using the app and found a Spanish lesson that asked users to translate the sentences, "¿Son ellos legales?" ("Are they legal?") and "Él tienen que ser detenido ahora." ("He needs to be detained now.")
Aly Hassell tweeted Duolingo asking it to "please explain WTF this is about"?
Tuesday morning, Duolingo had deleted the offending phrases from their app.
Duolingo founder Luis von Ahn replied to Hassell's tweet, indicating the two phrases don't actually appear next to each other. But he added, "taken out of context I can see why they may send the wrong message."
"We've removed them to avoid confusion," Von Ahn added. "I myself am an immigrant from Guatemala, so this wasn't the intended meaning!"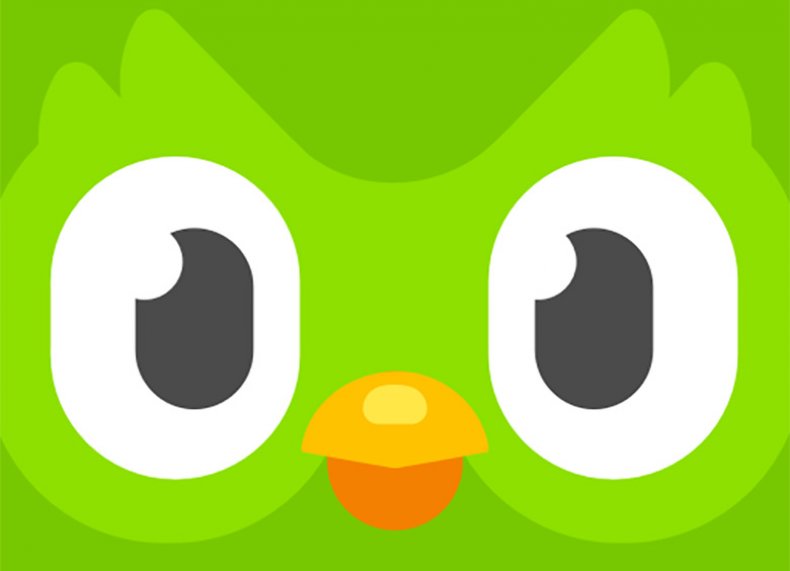 Duolingo PR manager Sam Dalsimer told Latino Rebels the sentence "They are illegal" "does not necessarily refer to people, and we don't believe that was the intended meaning in this case."
"'They' also refers to objects (like weapons)," Dalsimer said. "These sentences were in no way intended to express an opinion, but we understand that in juxtaposition next to each other how it may appear otherwise. The verb 'detained' can also be translated as 'arrested' and we removed this as well because it can easily be taken out of context."
Dalsimer then had to issue a correction—clarifying that in Spanish grammar, the "they" in "are they legal" (¿Son ellos legales?") can't refer to an object.
On Twitter, some question the validity of the phrase in any context.
"This phrasing is only used by oppressors, most people speaking Spanish would never ask if someone 'es legal,'" wrote one user. "It doesn't really make grammatical sense, not even a cop in Spain oppressing immigrants from [the Middle East and North Africa] would ask it that way."
"I guess ICE agents want to learn Spanish too. Ugh," tweeted another.
"'Detained' is also a specific word used in a specific context. [The] context being ICE," wrote one woman. "In Venezuela, they'd say they were 'arrested' or 'held,' not 'detained.' That sentence sounds weird. It has a specific legalese around it."
Duolingo's lessons are not generated by educators, but by a community of volunteers. The company's "incubator" recruits bilingual members to prepare and translate tens of thousands of sentences for each language they offer.
"Part of the training for contributors includes guidance on creating sentence examples that are diverse, inclusive and culturally sensitive, and they also agree to a code of conduct," Delsimer told Latino Rebels. "Once a course is launched, its contributor team continues to update and improve the course based on user feedback and input from our learning and research teams. In certain cases, like this one, we move quickly to remove content that seems questionable."
The app does feature a "report" button for inappropriate phrases.
Strange terms have crept in before: In 2018, Quartz reported on a French course that included the phrases "She raises her shirt" and "I am on my knees." (Both were eventually removed.)
According to Duolingo's guidelines, the company does not tolerate content that is "illegal, pornographic, excessively profane or violent... threatening, harassing or bullying, associated with racism or intolerance [or] impersonating someone in a misleading or deceptive manner."
Dalsimer told Quartz such violations are "extremely rare."
"About one out of every 1,000,000 user reports leads to a removal of content due to a violation of our content policy."
Duolingo was founded in 2009 by Von Ahn, the Carnegie Mellon professor responsible for creating the "reCAPTCHA" system used to determine if a site visitor is human, and graduate student Severin Hacker. It was originally intended to teach foreign languages while having learners translate existing documents. That feature was eventually removed, and the app relaunched in 2012.
With over 300 million registered users across the world, Duolingo now offers 34 foreign-language programs for English speakers, including Spanish, Korean, Arabic and Klingon.