Driver Blames GPS for Driving Off Highway and Onto Train Tracks, Police Say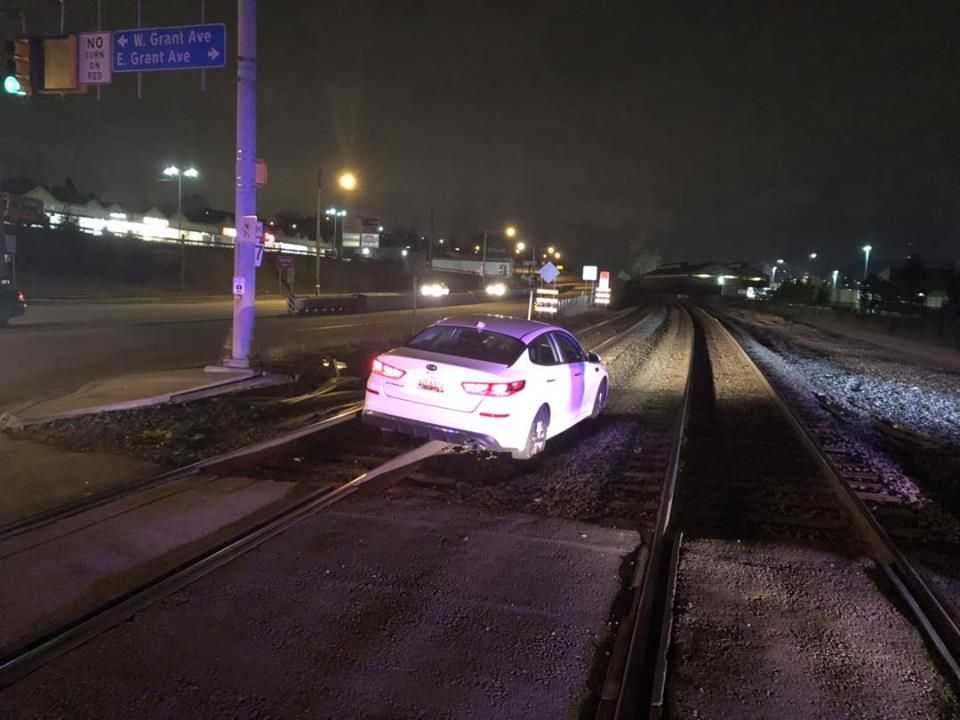 The driver was sober but her GPS went haywire. So she allegedly threw the gizmo under the bus.
At least that's what a female driver claimed happened when she was pulled over by Pennsylvania cops for trying to wheel along railroad tracks late Wednesday night, a Duquesne Police Department reported.
"The GPS told me to do it…" read a Nov. 21 post on the department's official Facebook account.
A cruiser was scrambled at around 10 p.m. that night to Grant Avenue near State Route 837 where a report of a car had careened off the paved roadway and onto the railroad, which runs parallel to the road.
A stop was affected and the unidentified woman from Sewickley, Pennsylvania allegedly accused her GPS for causing her to abandon asphalt in favor of metal train tracks.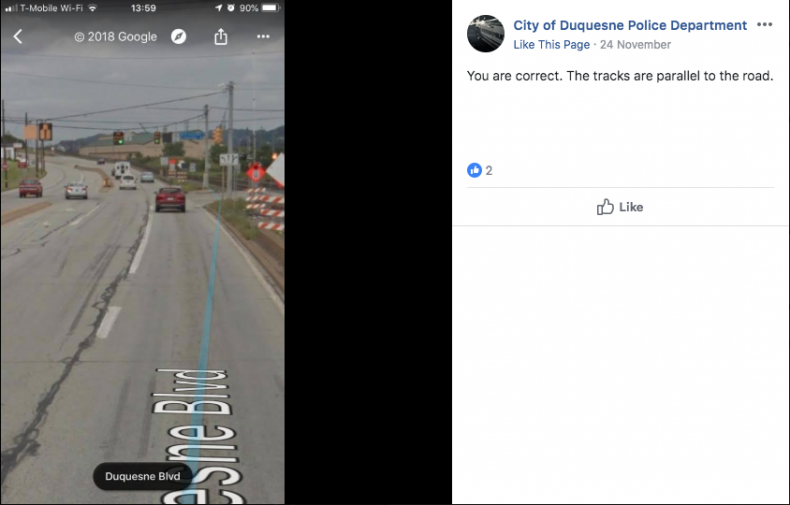 "Arriving officers [sic] learned from driver, a female from Sewickley, that her GPS advised her to go this way," the post reads.
The driver, the post notes, "was 100% sober and had no medical conditions affecting her decision-making."
Her car was towed and the woman was summonsed for careless driving, according to the report.
As the comments started pouring in (mostly critical of the driver lambasting her for the lapse in driving judgment) the police department clarified that the driver simply "veered" onto the tracks and didn't make a deliberate turn, further poking holes in her alleged GPS blame game.
"Just to be clear," the post reads. "This vehicle was going straight on the highway and veered off. There was no turn involved here."
When one commenter suggested the cops were being too harsh on the driver for the slip and focused on profits, a response dispelled this suggesting instead that the only revenue the city gets is $12.50 (half the ticket's cost); and that if there's a hearing the city has must pony up the "two hours of overtime.
"Hardly a moneymaker," the post reads. "In fact the city loses money."
The note added how the purpose to cite drivers like the woman is "because they drove careless, nothing more or nothing less."